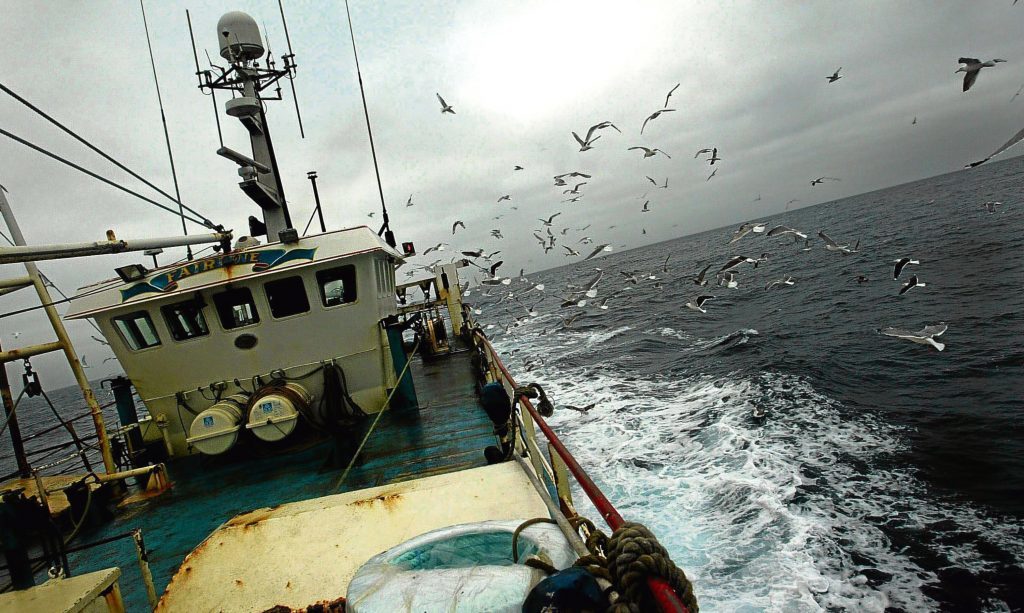 Scottish Conservative MPs could derail Theresa May's Brexit plan if she keeps fishermen bound by EU rules for another three months.
Douglas Ross, who represents Moray, said he would not support a deal that further delays the UK's departure from the Common Fisheries Policy, adding his 12 Tory colleagues north of the border agree with him.
Brexit Secretary Dominic Raab told Andrew Marr that any extension to the transition period to secure agreement on the Irish border question would last about three months.
Amid widespread reports the PM is on the cusp of a leadership contest, he also called on Tory MPs who are manoeuvring against Mrs May to "play for the team" and wait for the deal to be struck before taking action.
Mr Ross, whose coastal constituency had the slimmest Remain majority in Scotland, said even an extra three months of CFP rules is too long to stomach.
"I could not support a deal that would include staying in the Common Fisheries Policy beyond December 2020," he told the BBC's Sunday Politics Scotland.
He said his understanding is that his Scottish Tory colleagues in the Commons feel the same way.
Scottish Secretary David Mundell and Environment Secretary Michael Gove have joined forces to challenge in Cabinet any transition period extension that keeps UK fishermen in the CFP, which allows trawlers from other EU countries to fish in British waters, as reported in The Courier.
Mr Raab told the BBC that an extension to the implementation period could run for three months, but added the move would have to "solve" the Irish backstop issue.
There must also be a route out of it so it did not run indefinitely, he said.
"It could be time limited, there could be another mechanism," he told BBC One's The Andrew Marr show.
A meeting of EU leaders in December has been talked of as the final deadline for striking a deal.
But Mr Raab said he believed the exit agreement needed to be done "towards the end of November" to allow time for legislation to be passed.
Asked about the growing criticism of Mrs May, he replied: "We are at the end stage of the negotiation.
"It is understandable that there are jitters on all sides of this debate.
"We need to hold our nerve. The end is in sight in terms of a good deal, the prize we want.
"I think colleagues should wait and see what that looks like. It won't be a question of a fait accompli. They will have their full say over it."
He added: "Now is the time to play for the team."
Ian Blackford, the SNP's leader in Westminster, called for a full-day debate in Westminster so MPs can scrutinise the state of the Brexit talks.
"The SNP has been consistently clear that we will not accept a deal which drags the UK out of the single market and customs union," he added.
"Anything short of that would be catastrophic for the economy, and would put jobs, businesses and living standards at risk."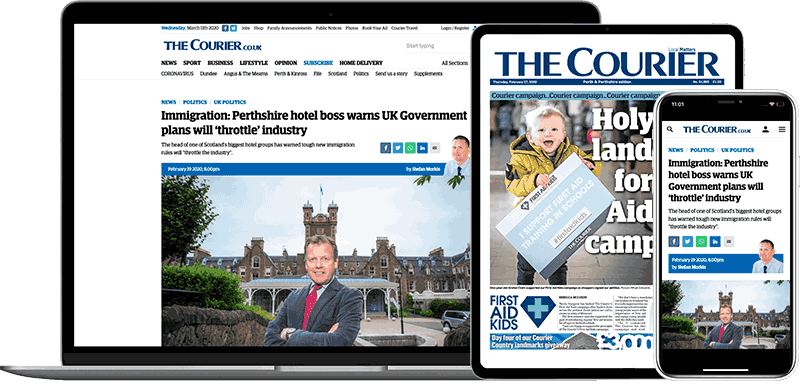 Help support quality local journalism … become a digital subscriber to The Courier
For as little as £5.99 a month you can access all of our content, including Premium articles.
Subscribe