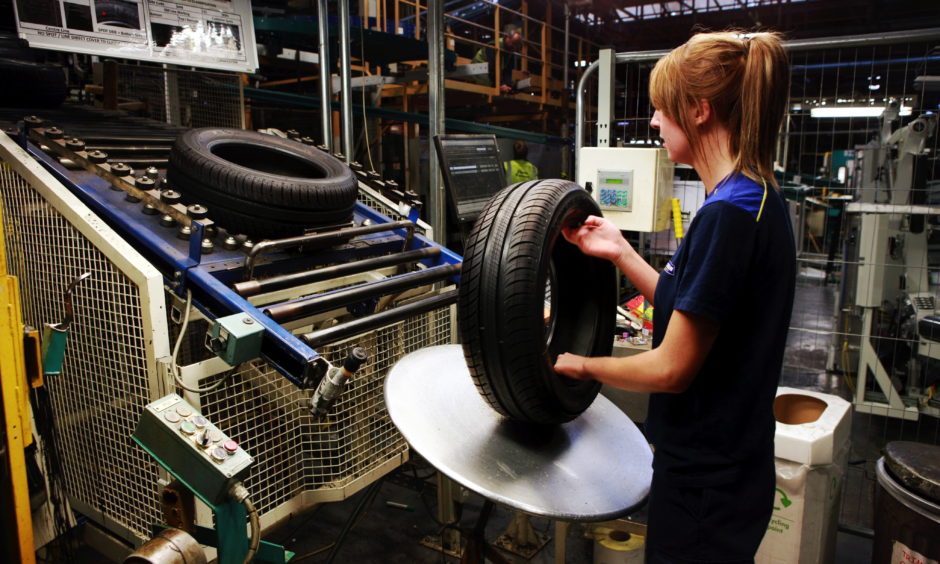 The 16-strong membership of the task force to save Michelin jobs in Dundee is revealed today.
It includes factory workers, government ministers, union officials, academics, industry leaders and local management at the firm.
The Michelin Action Group has three weeks to come up with a plan to stop the closure of the Baldovie factory – or at least find a new lease of life at the site for the 845 staff based there.
It will meet for the first time on Monday.
Finance Secretary Derek Mackay said: "I have been clear that the Scottish Government will leave no stone unturned in our efforts to find a viable and sustainable future for the plant and its highly skilled workforce.
"The Michelin Action Group will work tirelessly in the coming weeks to explore all options and provide Michelin with a proposition that demonstrates what support can offered, be it business rates or financial aid, to help retain a presence in Dundee.
"Working with the workforce and industry experts, the group will examine how the plant could be repurposed for the future if Michelin decide to press ahead with the closure."
The members are:
• Derek Mackay, Cabinet Secretary for Economy and Finance
• Steve Dunlop, Chief Executive of Scottish Enterprise
• Councillor John Alexander, Leader of Dundee City Council
• David Mundell, Secretary of State for Scotland
• John Reid, Site Director, Michelin Dundee
• Professor Keith Ridgway, Sheffield Advanced Manufacturing Research Centre
• Sarah Jardine, Chair of the Scottish Manufacturing Advisory Service Board
• Marc Jackson, Michelin Dundee Site Convenor, Unite
• Dougie Maguire, Regional Unite Convenor, Unite
• Bob Macgregor, Regional officer, Unite
• Davie Brady, Michelin Dundee Branch Convenor, Unite
• David Martin, Chief Executive of Dundee City Council
• Ellis Watson, Chair of Tay Cities Enterprise Forum
• Tim Allan, Deputy Chair of the Tay Cities Enterprise Forum and President of Scottish Chambers of Commerce
• Alison Henderson, Chief Executive of Dundee Chamber of Commerce
• Damien Yeates, Chief Executive of Skills Development Scotland
Michelin executives have signalled they will not reverse their decision, but are willing to hear the case for doing so as co-ordinated by the Scottish Government and others.
Factory manager John Reid, who was described by Mr Mackay as a "local legend" this week, has been given permission to sit on the MAG by the tyre manufacturers' HQ.
Mr Alexander said: "It is imperative that the membership of the action group reflects stakeholders, experience and those with an ability to find solutions.
"I'm delighted to say that I believe those identified do just that.
"This action group will hit the ground running with one focus, to retain Michelin's footprint in Dundee."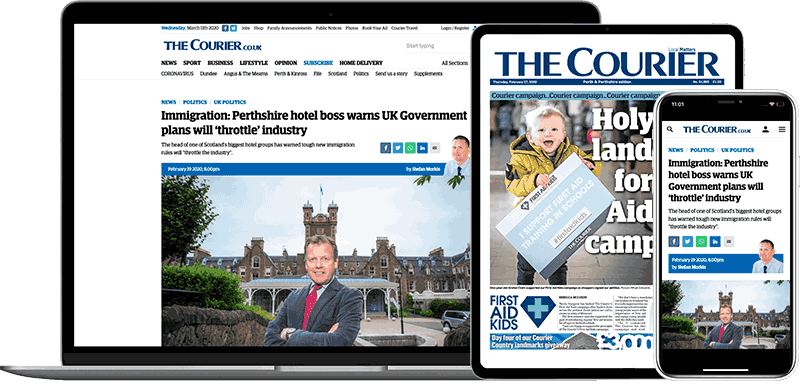 Help support quality local journalism … become a digital subscriber to The Courier
For as little as £5.99 a month you can access all of our content, including Premium articles.
Subscribe