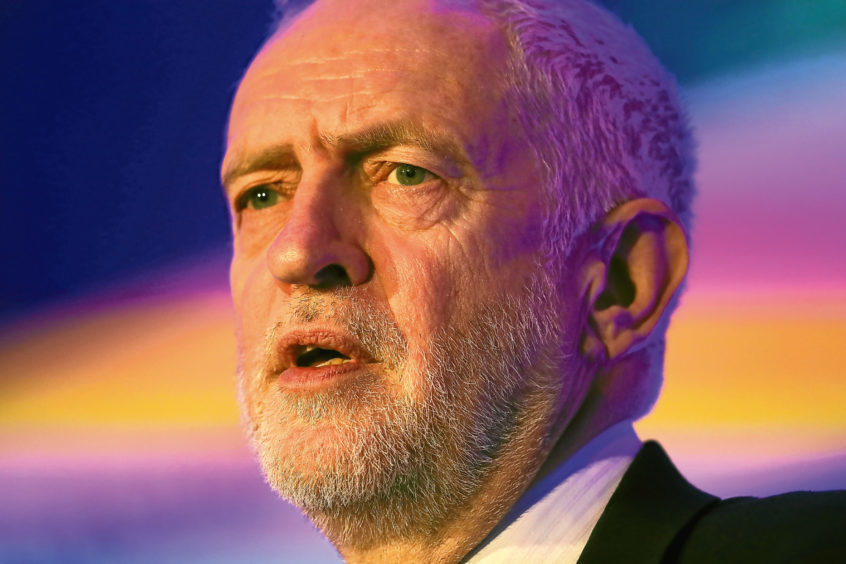 The Foreign Office is investigating claims a Fife charity backed with UK Government cash used social media to attack Jeremy Corbyn.
The Institute for Statecraft, which is based at Gateside Mill near Auchtermuchty, set up the Integrity Initiative programme three years ago to combat Russian propaganda.
But the small charity is at the centre of a political storm after a Sunday Mail investigation revealed it had retweeted articles labelling the Labour leader a "useful idiot" for Russia and accused senior party figures of working to the "Kremlin agenda".
Alan Duncan, the Foreign Office Minister, told the BBC's Today programme he ordered an investigation when he first heard of the allegations over the weekend.
"I don't know the facts but if there is any kind of organisation for which we are paying which is involved in domestic politics in that way, I would totally condemn it," he said on Monday.
"I have already over the weekend asked for a report to be on my desk by 10am to say if there is any such activity."
Questioned on whether the attacks by IfS against Labour must cease, Mr Duncan replied:  "Not only must it stop, I want to know why on earth it happened in the first place."
The UK Government has ploughed or pledged more than £2 million for the programme since 2017-18 as part of its drive to "counter disinformation and other malign influence".
The Sunday Mail says leaked documents show there was a campaign to undermine Mr Corbyn and Labour.
Commentators have noted the charity's initiative also retweeted articles critical of the Conservatives.
The organisation insisted it is non-partisan as it defended of its activities, which it said are necessary to counter Russian propaganda regarding incidents such as the Skripal poisonings in Wiltshire and the shooting down of the Malaysian airliner MH17.
The charity said: "In sharing information about such malign activities, the Integrity Initiative uses Twitter as a key method of sharing knowledge.
"This includes the usual Twitter practice of re-tweeting and liking tweets.
"However, at no time has the Integrity Initiative engaged in party political activity and would never take up a party-political stance.
"Disinformation and malign influence from rogue states and certain non-state actors are a threat to democratic values and transcend any party political cause."