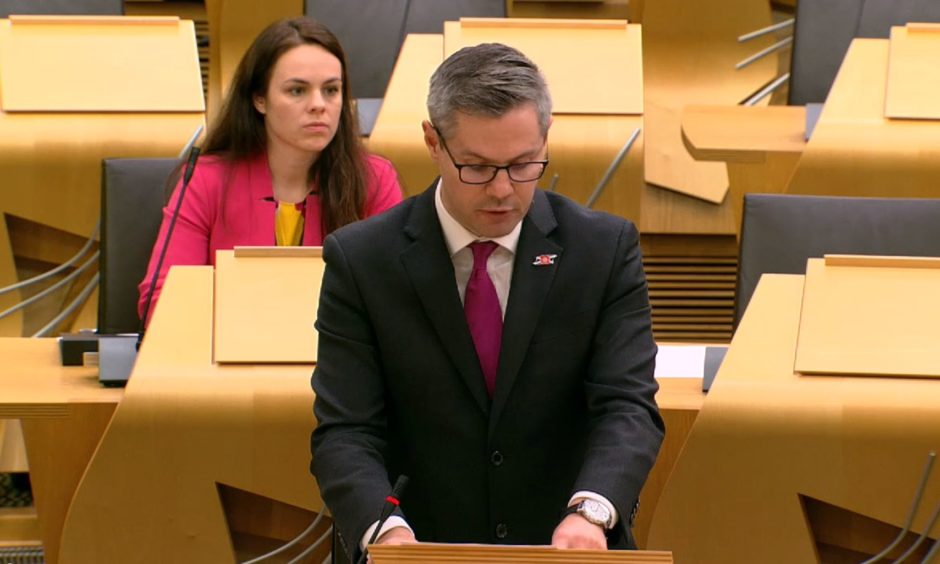 A council boss has dubbed Derek Mackay the "Greatest Showman" for claiming town halls are winners in his Budget.
The Finance Secretary hailed the real terms increase in funding for local authorities on Wednesday.
But COSLA, the umbrella group for councils, said their coffers have "taken a hit" because the extra money pledged must pay for new demands on authorities, including for additional childcare and personal care support.
Referring to the hit Hollywood musical, David Ross, the co-leader of Fife Council, said:
"Derek Mackay is the Greatest Showman because he dresses these budgets up in fantastic clothes saying to councils 'you're getting a great deal', but when you get down to it, it's all smoke and mirrors.
"It's a magic act. He's giving with one hand and taking away twice with the other."
The Labour councillor estimates Fife Council will have to slash £9 million in day-to-day spending for 2019-20, but so far can only find £4m of painful cuts.
Mr Mackay told Holyrood: "The decisions I have taken in this year's budget will also allow me to increase funding for local government in 2019-20, providing total support of £11.1bn.
"And let me be clear, this provides a real-terms increase in both revenue and capital funding, and an overall real terms increase in the local government settlement of over £210m."
COSLA provided an analysis last night saying the increase amounts to a funding cut when they have to spend huge sums on extending free childcare, business rates changes and rolling out Frank's Law.
An SNP Government official challenged that account saying it is "real money than can be spent".
COSLA's Gail Macgregor said: "The one message that the Scottish people need to take from today's Budget is that the local government's core budget which provides our essential services has taken a hit."
Research from Scottish Parliament Information Service published last week found total funding from core grants has decreased by £816 million in real terms between 2015 and 2018.
Ministers says councils have been treated fairly despite Westminster cuts, adding that funding pressures have been eased by direct Scottish Government funding to headteachers, the integration of health and social care and powers to raise council tax.
Fife has already slashed its budget by £62m over three years, the SPICE research said, compared with £50m in Dundee.
Town hall chiefs have been given the power again to raise council tax.
The nine-year freeze ended in April 2017, with local authorities encouraged by ministers over the last two years to raise it by the 3% maximum.
Alison Evison, COSLA's president, said that will not help them protect services.
"There is no scope for local government to mitigate the impact of these cuts as there has been no movement yet on local taxation – the 3% council tax cap remains and there is no indication about discretionary taxation, including tourist tax," she said.
The minority SNP administration needs at least one opposition party to support its Budget for it to pass February's final vote.
The Scottish Greens made clear last night they could not support the financial plans as they stand.
Its co-convener Patrick Harvie, who says they will not open formal talks without a commitment to scrap council tax, said: "It's astonishing that the Finance Secretary's budget statement contained no word on reform of local tax and despite a passing reference in the budget document itself, there are no commitments to action at all."
Mr Mackay also announced announced a public-sector pay deal that provides a pay rise of 3% for those earning up to £36,500.
It also caps both the pay bill at 2% for people earning between £36,500 and £80,000, and any increase for those earning more than £80,000 to £1,600.
Lynn Henderson, from the Public and Commercial Services Union, said many of their members will "feel betrayed" by the Scottish Government.
She said: "Three per cent this year just isn't good enough, it's below inflation and therefore, it's a pay cut."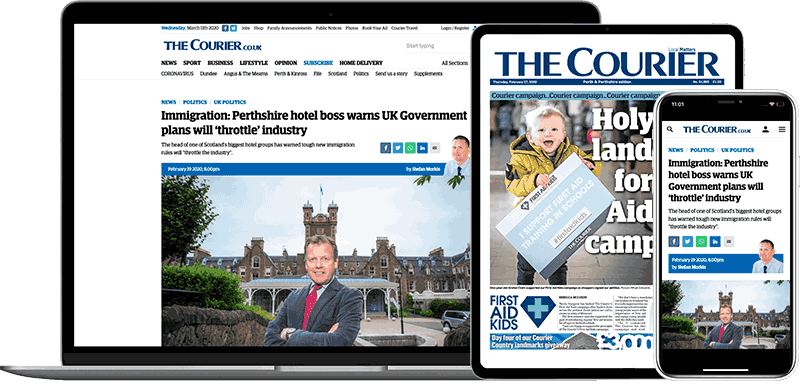 Help support quality local journalism … become a digital subscriber to The Courier
For as little as £5.99 a month you can access all of our content, including Premium articles.
Subscribe