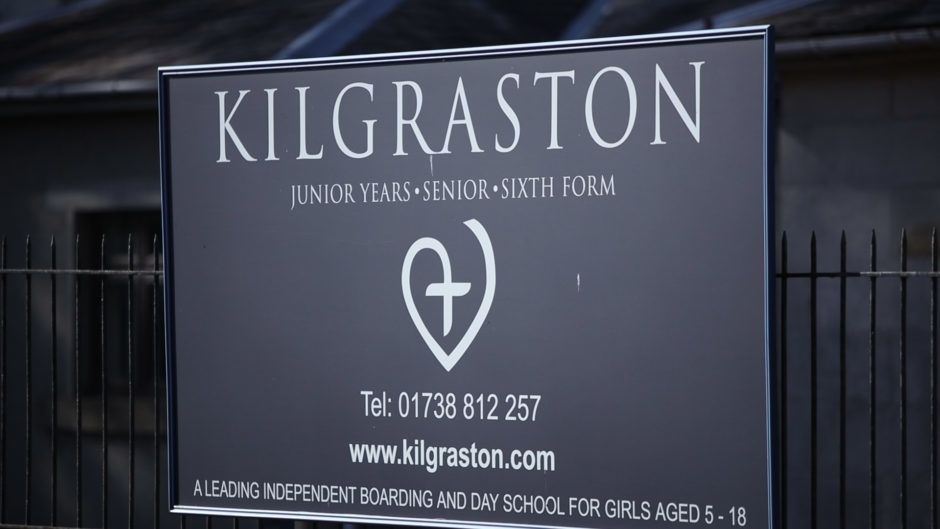 Boarding schools in Perthshire have commissioned a Dundee university to demonstrate the contribution they make to the Tayside economy, as they brace themselves for a £5 million tax raid.
Kilgraston, Strathallan and Glenalmond, plus Morrison's Academy, the private day school in Crieff, have joined forces with Abertay University academics to produce an Economic Impact Survey (EIS).
The EIS was commissioned in the wake of strong signals from Finance Secretary Derek Mackay that he intends to press ahead with a Barclay Review recommendation to end business rates charity relief for independent schools.
The study aims to show how much money they bring to their areas at a time when independent schools are worried about impact of rates rises. Independent schools warn the tax hike will force up fees.
Parents would then be forced to take children out of private schools placing extra burden on the state sector, it is claimed.
The EIS will update a study carried out in 2005 which showed Perth and Kinross private schools accounted for a quarter of all boarding pupils in Scotland and 6.8% of private pupils.
In 2005, 586 jobs were attributed to the schools and in Bridge of Earn, home of Kilgraston and Strathallan, 23.5% of employment was connected to private schools.
Annual spend on salaries was £14.5m, with private schools showing a collective £24.7m turnover.
When the "Tayside multiplier" was applied, the additional indirect and induced effect on the local economy was £13.5m.
The EIS is being carried out amid concern about recent private school closures in the area.
Kilgraston headmistress Dorothy MacGinty said: "To this worrying backdrop is the recent announcement that the Barclay Review recommended the implementation, in 2020, of the imposition of business rate tax on the independent school sector (ISS).
"Kilgraston, Strathallan, Morrison's Academy and Glenalmond College felt, therefore, it was vital for the ISS to have current, indefatigable facts that demonstrated, unquestionably, the importance of the sector, particularly in more fragile, rural economies.
"Therefore, the schools decided to commission an updated EIS."
A Scottish Government spokeswoman said:  "Scottish Ministers recognise that the independent sector is a well-established part of the Scottish education system that promotes choice for parents.
"We accepted the independent Barclay Review recommendation that reduced or zero rate bills relief for independent schools across Scotland, while council run schools pay rates, was unfair and should be removed.
"We have engaged with the independent school sector as we finalise the detail of our proposals and are currently considering responses to our business rates consultation on how best to implement the Barclay Review recommendations.
"We will report back on this prior to the introduction of the Non Domestic Rates (Scotland) Bill in the Scottish Parliament in March 2019.
"This will allow time for those schools affected to plan ahead."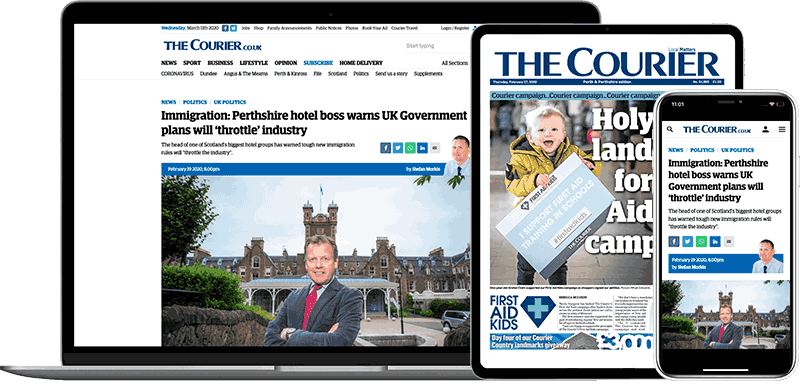 Help support quality local journalism … become a digital subscriber to The Courier
For as little as £5.99 a month you can access all of our content, including Premium articles.
Subscribe