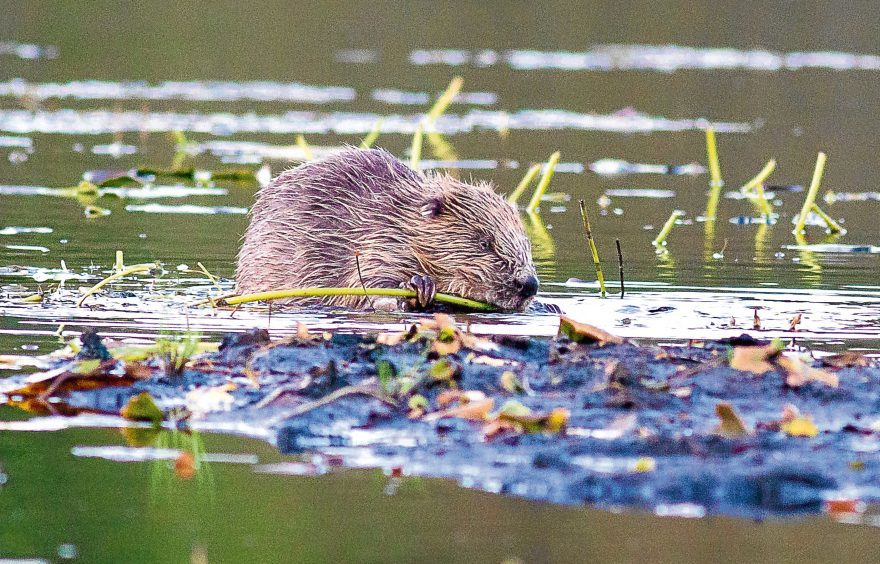 The Scottish Government has still not introduced legislation to protect beavers despite revealing it would do so more than two years ago.
A Green MSP said the animals are being killed in a free-for-all while ministers stall on the issue.
The Tayside population of the Eurasian species emerged from private owners illegally releasing them into the wild – and have caused problems for farmers.
Environment Secretary Roseanna Cunningham announced in November 2016 that the semiaquatic rodents would get legal protection.
A year ago she said legislation would be brought forward in the first half of 2018. The Scottish Government now says it will be done next year.
Mark Ruskell, the Scottish Green MSP, said: "It's disappointing that a year on from the promise of legislation we're still waiting.
"Green pressure resulted in Scottish Ministers agreeing to give protected status to Scotland's beavers over two years ago yet but these words have not turned into actions.
"This vacuum has allowed persecution to continue, with animals still being shot.
"Bringing beavers back from extinction is making a huge contribution to restoring Scotland's wetland habitats, boosting biodiversity while helping natural flood management.
"Giving this iconic species the proper protection it deserves would show that the Scottish Government aren't just paying lip service to issues of animal welfare."
Separate to the Tay colonies, beavers were released in Argyll in 2009 in an official trial.
The government announced in 2016 that both populations could remain.
An NFU Scotland farmer says beaver activity is costing individual estates thousands of pounds a year.
Dams built by the aquatic rodents, who are known to damage trees and riverbanks, can cause expensive drainage problems.
Euan Walker Munro, from the Angus branch of the union, told The Courier earlier this year that the taxpayer will have to bear the cost of beaver damage, which she said "ultimately means less money for doctors and nurses".
A Scottish Government spokesman said: "The return of beavers to Scotland's countryside demonstrates our commitment to protect and enhance biodiversity.
"We have now completed the technical assessments required and expect to bring forward European Protected Status legislation next year, along with a management system that protects agriculture and other land uses.
"It is important that we build support for beaver management measures among all stakeholders, especially where beavers are having a serious impact on some of our most productive farmland.
"We have made very good progress in this respect and hope to resolve some outstanding issues in the new year."