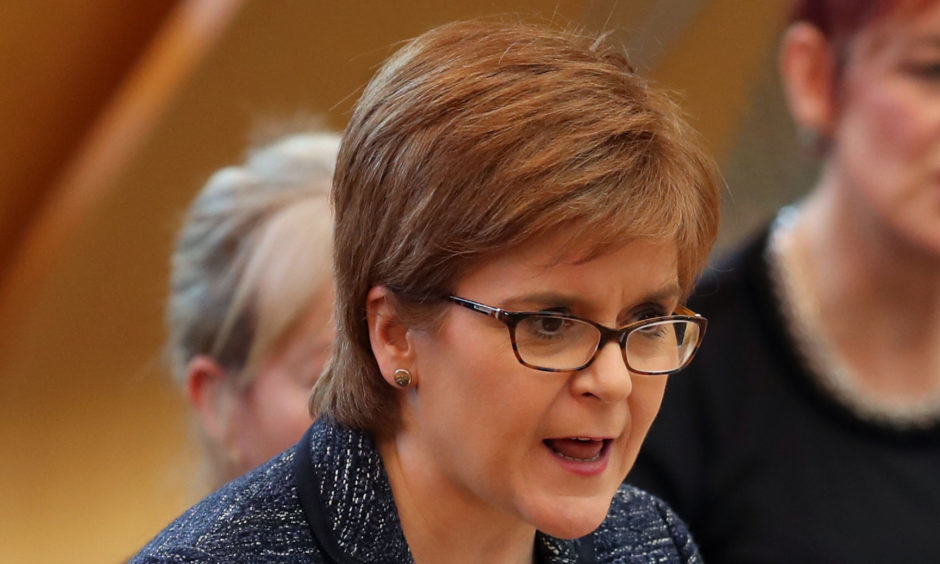 The First Minister is to be investigated over whether her conversations with Alex Salmond while he was the subject of a Scottish Government probe breached ministerial rules.
Nicola Sturgeon referred herself to the panel of independent advisers on the ministerial code on Sunday.
The SNP leader insisted she did not break the code by having five off-the-book meetings and phone discussions with Mr Salmond, when the sexual misconduct investigation she was barred from playing any role in was ongoing.
Harassment allegations relating to the ex-first minister's time in office were made in January 2018 by two women.
Last week, the Scottish Government's handling of the complaints was ruled unlawful by the Court of Session after the SNP administration admitted it had broken its own procedures.
Ms Sturgeon said on Sunday: "It is in the interests of the women who have complained that the ongoing police investigations are allowed to continue without any risk of prejudice.
"That must be the priority for everyone.
"Questions have been raised about my meetings and telephone calls with Alex Salmond during the government's investigation into the complaints which were made.
"I have acted appropriately and in good faith throughout, and in compliance with the ministerial code at all times.
"However, I have reflected carefully and understand that it is also important for Parliament and the wider public to be assured of that.
"I have therefore decided to refer the matter for consideration by one or both of the independent advisers on the ministerial code."
The last time the panel ruled on a potential breach of the ministerial code was six years ago, when Mr Salmond and his ministers were cleared of wrongdoing surrounding legal advice on an independent Scotland's membership of the EU.
The focus of the inquiry will be determined following consultation with the advisers, who are Dame Elish Angiolini, an ex- Lord Advocate, and James Hamilton, a former director of public prosecutions in Ireland.
Scottish Labour leader Richard Leonard said the FM had "done the right thing" but also called for a full parliamentary inquiry.
"Transparency is now absolutely essential in order for the public to have confidence in the First Minister and the Scottish Government," he added.
Jackson Carlow, the interim leader of the Scottish Conservatives, accused Ms Sturgeon of trying to avoid difficult questions by not calling a full inquiry.
"To be clear, there is no reason why such an inquiry need impact on the separate police investigation into Mr Salmond," Mr Carlaw said.
"And any attempt by the SNP to use that separate inquiry to evade legitimate questions would be quite wrong."