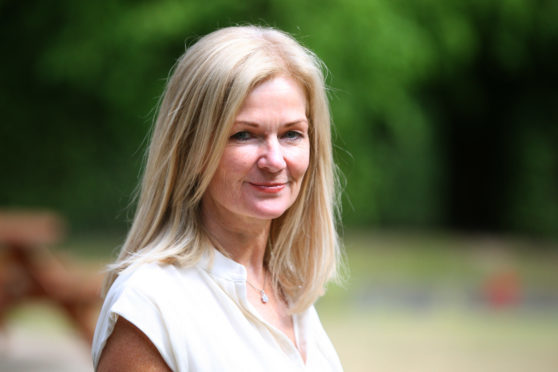 NHS Tayside's former chief executive offered to resign months before her lawyers demanded a change to her contract that doubled her pay-out.
Lesley McLay said she was willing to step down three days after she was effectively sacked as CEO on April 6 last year for presiding over financial failures, a Holyrood committee heard on Thursday.
But she went off sick before her departure could be resolved and in June her representatives said she would only resign as an NHS employee if her notice period was extended, handing her an extra £32,000 of public money.
Tayside executives who signed off the package were accused of "caving in" and not properly assessing sex and age discrimination claims that formed part of threats from Ms McLay's team to take legal action if the exit payments were not increased.
The public audit committee's convener Jenny Marra described the health board's handling of the situation as an "utter guddle".
The former nurse was handed a £90,000 exit package in July following her removal as chief executive.
Scotland's public spending watchdog said while a negotiated settlement was reasonable, board members were wrong to increase her notice period from three to six months, which doubled her termination payments to £64,000.
Malcolm Wright, the former NHS Tayside chief executive who stood down at the end of last year, admitted they paid her £32,000 more than she was contractually entitled to.
It also emerged at the committee that solicitors had threatened legal action based on age and sex discrimination that Ms McLay claimed she had suffered.
Liam Kerr, the Conservative MSP, criticised the health board for not properly assessing those claims and the chances of successfully defending any legal challenge.
Alex Neil, the former Health Secretary, accused the "soft touch" board of "caving in" at the expense of the taxpayer.
Mr Wright said they were trying to protect the public purse from even greater costs by avoiding legal action.
"Given the real risk that there was going to be a level of public expenditure in terms of running, defending potential claims against the board, they were of an order that was significantly greater than what was actually settled for," he said.
Apologising, he added: "There was a fundamental misunderstanding within the board that six months was the standard notice period and that the notice period could be increased without going to the remuneration committee.
"That was a misunderstanding, it was an error and as accountable officer I apologise to the committee."
Ms Marra said: "This is an utter guddle and I think it is astonishing to the committee that we have HR expertise, legal expertise all at a high cost to the public purse and we still end up in a position where the chief executive leaving the NHS is overpaid to such an extent.
"I feel personally it has let down the people of NHS Tayside who we serve."
Speaking after the meeting, Perthshire MSP Liz Smith said: "We should never forget that it is public money that has been used in this process and it is this which has made people across Tayside so very angry."