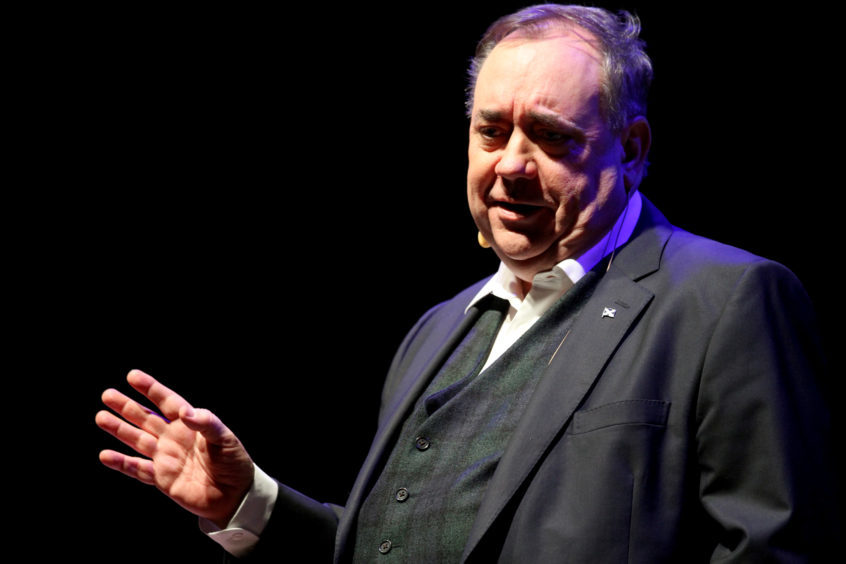 The Holyrood inquiry into the Scottish Government investigation of Alex Salmond must not be chaired by an SNP MSP, say Labour.
Nicola Sturgeon dodged questions on Thursday over her dealings with Mr Salmond during the sexual misconduct probe, but said she would appear live before the special committee if called upon.
At First Minister's Questions, Scottish Labour leader Richard Leonard called for an opposition MSP to sit as chairman even though parliamentary convention says it is the SNP's turn.
Ms Sturgeon said it would be "deeply wrong" if she was to dictate the terms of the inquiry.
"Those matters are for parliament," she said. "The commitment that I give to parliament is that my government and I will co-operate fully, whatever terms parliament decides."
Harassment complaints relating to Mr Salmond's time in office were made in January 2018 by two women. Mr Salmond denies the allegations.
Earlier this month, the Scottish Government's handling of the complaints was ruled unlawful by the Court of Session after the administration admitted it had broken its own procedures.
A legal panel is looking into whether conversations between the first minister and her predecessor while he was under investigation broke the ministerial code.
Separately, the Scottish Government is launching its own inquiry into the botched investigation, which is also likely to look at Ms Sturgeon's contacts with Mr Salmond.
The Scottish Conservatives accused the SNP leader of double standards when she refused to provide detailed answers to questions on her dealings with her former mentor.
Ms Sturgeon said: "Questions have been raised about these matters, questions have legitimately been raised.
"I have set out an account of the decisions I took, but beyond that I now intend fully as First Minister to respect the work of the various investigations that have now been established."
Scottish Conservative interim leader Jackson Carlaw said the FM warned Scottish Labour's Wendy Alexander in 2007 that she could not hide behind ongoing inquiries when challenging her over party donations.
"Nicola Sturgeon has been caught out – when the boot was on the other foot she said opponents couldn't hide behind inquiries, now she's in the spotlight she's dashing for the long grass," Mr Carlaw said.
"We have two completely contradictory version of events. Both simply cannot be right.
"For her to attack those asking legitimate questions about this scandal is beneath the office of First Minister.
"Numerous questions are still outstanding and the First Minister cannot hide forever."
Meanwhile, Ms Sturgeon said the new pay offer to teachers threatening strike action will be financed by the Scottish Government and not the education budget.
The EIS teaching union last week announced plans to ballot members for industrial action after rejecting the previous pay offer from the Scottish Government and council umbrella body Cosla.
Ms Sturgeon said: "The Scottish Government has made an improved offer to the EIS and asked Cosla to also agree this.
"That proposal would mean that teachers would receive a minimum 9% increase between January 2018 and April 2019, with a further 3% in April 2020.
"That's a clear indication of our commitment to recruit and retain teachers and it is the best offer in the public sector anywhere in the UK."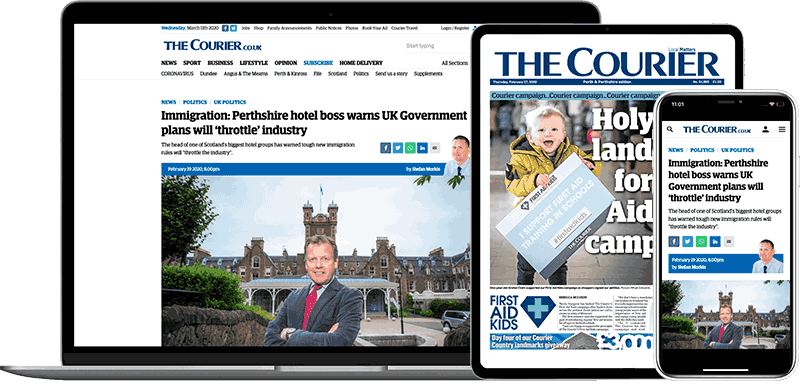 Help support quality local journalism … become a digital subscriber to The Courier
For as little as £5.99 a month you can access all of our content, including Premium articles.
Subscribe