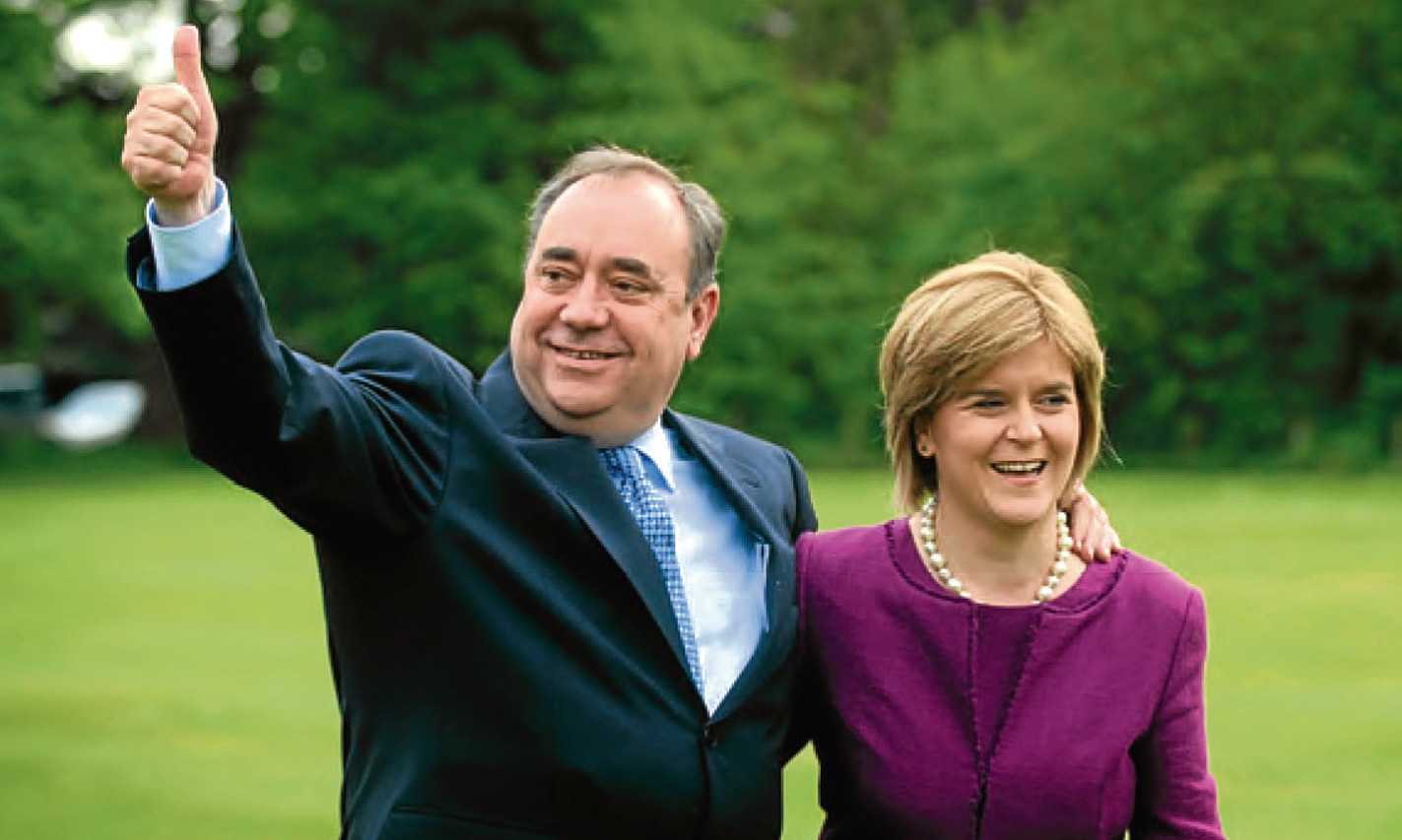 Alex Salmond has called for a ceasefire in the "uncivil war" that has broken out between his camp and Nicola Sturgeon's.
The two sides have engaged in a public spat since the collapse of the Scottish Government's sexual misconduct investigation into the ex-First Minister earlier this month.
Mr Salmond, who also urged his successor to strike early on an independence referendum, said the tit-for-tat exchanges must end as he blamed the "unionist press" for stoking the row.
The former SNP leader issued the plea in the week he reportedly accused Sturgeon's SNP of "rewriting history" by removing references to him on their website.
Earlier, the First Minister's official spokesman suggested there is a "vendetta" against her chief of staff Liz Lloyd, who is at the centre of the storm over off-the-book meetings between her boss and Mr Salmond, while he was under government investigation.
In the wake of his court victory, Mr Salmond told supporters he believes there is a plot to remove him as a "political threat".
Speaking to the The Sunday National, Mr Salmond said: "It takes two to tango and I'm just not playing this game.
"There is nothing the unionist press like more than creating an internal SNP spat.
"It is the easiest thing in the world to bounce off quotes and briefings of people to provoke a response.
"I have told my team we are not getting involved. This 'uncivil war' stops now."
The Scottish Government's handling of the complaints was ruled unlawful by the Court of Session on January 8 after the administration admitted it had broken its own procedures.
Holyrood has agreed to launch an inquiry into the affair, the scope of which is still to be decided.
An ethics panel is looking into whether conversations between the first minister and her predecessor while he was under investigation broke the ministerial code.
Separately to the parliamentary and ministerial code probes, the Scottish Government is launching an inquest into its botched investigation.
Sexual harassment complaints relating to Mr Salmond's time in office were made in January 2018 by two female civil servants.
The former Gordon MP denies the allegations, which are the subject of an ongoing police investigation.
Mr Salmond re-issued his resignation call for the head of Scotland's civil service, who oversaw the bungled government probe but has been backed by her boss Ms Sturgeon.
He said: "I find it staggering that Leslie Evans has refused to accept responsibility and take the obvious course of action."