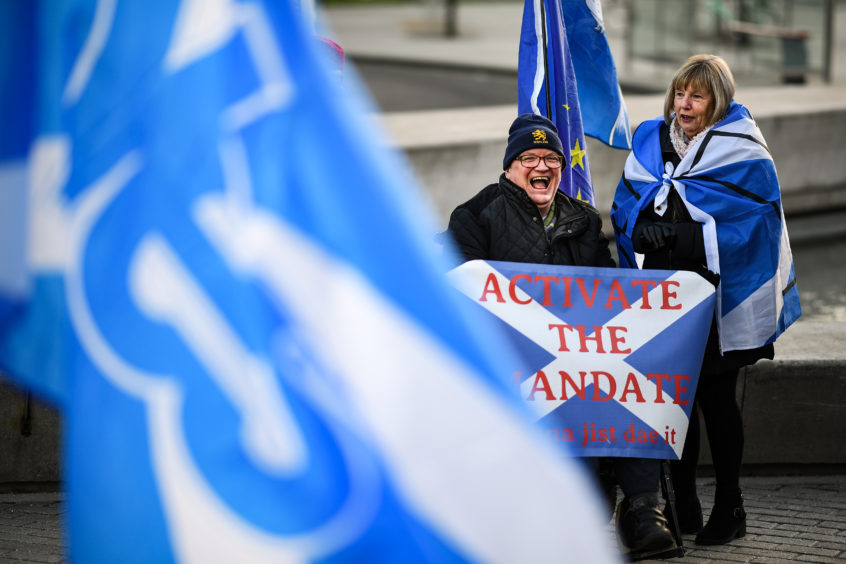 Nicola Sturgeon is under pressure from factions in her party backing rival strategies for winning independence.
The First Minister is preparing a timetable for a second referendum on Scotland's UK membership, telling Westminster journalists last week her long-awaited update is imminent.
Her predecessor Alex Salmond, the figurehead for supporters of an early vote on secession, warned Ms Sturgeon "we will never have better circumstances".
But other colleagues, including the Perthshire MP Pete Wishart, have advised her to play a longer game.
Mr Wishart, who is the longest serving of the current crop of SNP MPs, suggested the prospects of holding a referendum before 2021 are slim.
"We should have a second independence referendum when we can win it," he told the Sunday Times.
"We are already making progress towards that, with Brexit as the catalyst, but it will be difficult to secure the conditions to make a referendum happen before the next Holyrood election."
Other SNP figures advising caution, known as gradualists, include Jim Sillars, the party's former deputy leader and a regular critic of Ms Sturgeon's leadership style.
In an interview in which Mr Salmond called for an end to the "uncivil war" with Ms Sturgeon's team, he said: "Nicola should be concentrating all her energies on the independence agenda where we will never have better circumstances.
"As far as I am concerned Westminster's Brexit difficulty should be Scotland's opportunity."
Ms Sturgeon said last week she would lay out her independence referendum plans in a "matter of weeks".
Responding to the FM's demand for Indyref2 in March last year, Theresa May said "now is not the time".
Reports over the weekend suggest the Prime Minister will be even firmer in her refusal to grant section 30 powers to Ms Sturgeon, which would temporarily give Holyrood the authority to stage a legally-binding secession vote.
Ms Sturgeon said she would update the Scottish Parliament on the next steps towards independence when the Brexit terms are clearer, which was originally scheduled for last October.
At First Minister's Questions on Thursday, the SNP leader said:" Given the catastrophe that Scotland faces in our economy, our society, our living standards, the prospects for the next generation and our reputation in the world, it is essential that the option of independence is open to people in Scotland.
"When people in Scotland have the ability to choose independence, I believe that the country will opt to be an independent one."
Scottish Conservative chief whip Maurice Golden said: "When they're not feuding over the complaints against Alex Salmond's conduct, they're fighting about the timing of another independence referendum.
"By taking the threat of another vote off the table, Nicola Sturgeon would reassure the Scottish population who don't want a re-run, and put Alex Salmond back in his box."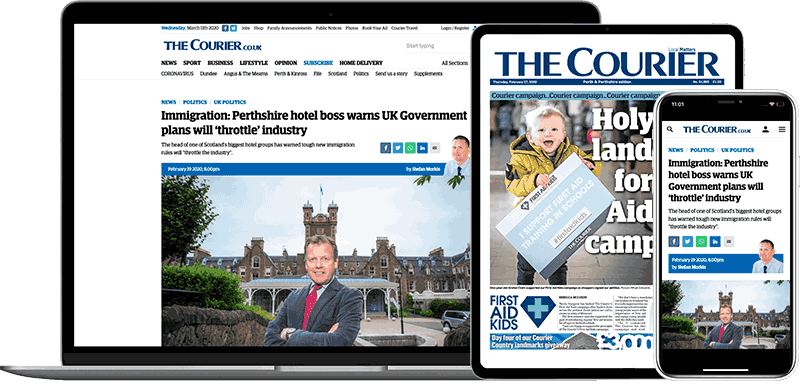 Help support quality local journalism … become a digital subscriber to The Courier
For as little as £5.99 a month you can access all of our content, including Premium articles.
Subscribe