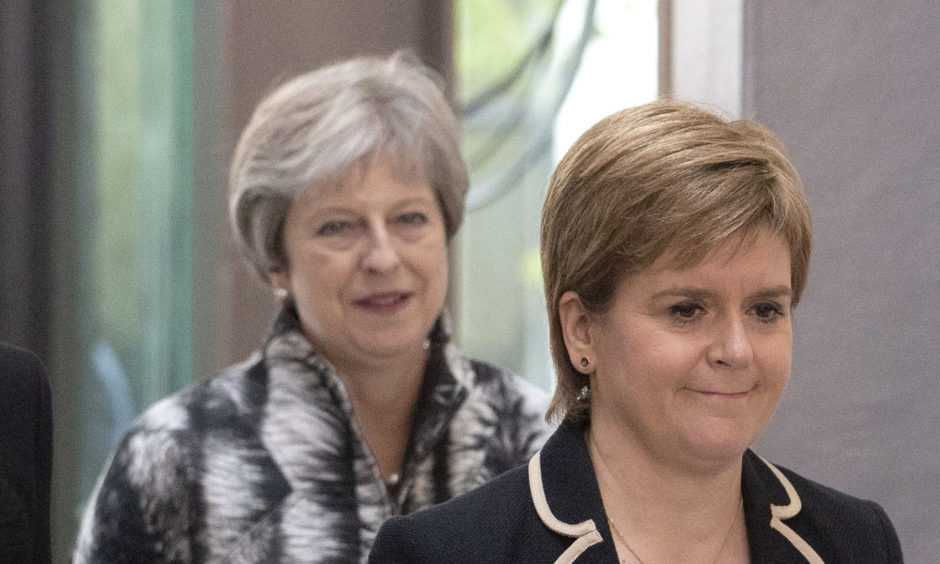 Nicola Sturgeon accused Theresa May of "running scared" on Scottish independence after the Prime Minister made clear she would block another referendum request.
Mrs May told the Commons a vote on Scotland's membership of the UK is the "last thing we want".
MSPs then clashed in the Scottish Parliament over the possibility of Indyref2 being staged without Westminster approval.
The Conservative leader told Prime Minister's Questions that the SNP is "sadly out of touch" with Scots by pursuing independence when it was rejected in 2014, as she insisted the general election in 2017 revealed no appetite for a re-run.
"The last thing we want is a second independence referendum," she said.
"The United Kingdom should be pulling together, and should not be being driven apart."
Responding to Mrs May's comments, Ms Sturgeon said: "Theresa May fears she would lose an independence referendum and is clearly running scared of the verdict of the Scottish people – who must be sick and tired of being told what the Prime Minister wants."
Championing her "cast-iron" mandate for Indyref2, she added: "The SNP believe that the people of Scotland should be in charge of their own future – not live at the whim and diktat of a hardline, inflexible Tory unionist cabal."
The PM's refusal to countenance another referendum raises the prospect of Holyrood holding an unsanctioned vote.
On Wednesday, Scottish ministers refused to be drawn on whether the breakaway vote could be held without the UK Government's permission, known informally as a "wildcat" referendum.
Mike Rumbles, the North East MSP for the Lib Dems, asked where the Lord Advocate, the Scottish Government's most senior lawyer, stood on the issue.
James Wolffe QC, who was in the chamber, did not respond to the question, which was instead answered by Parliamentary Business Minister Graeme Dey.
Mr Dey, the Angus South MSP, said: "By long-standing convention, the content of any legal advice received by the government is confidential."
Under the Edinburgh Agreement in 2012 that enabled the referendum two years later, the authority for staging a legally-secure vote was transferred from Westminster to Holyrood.
Ms Sturgeon and her team have repeatedly downplayed the idea of holding Indyref2 without UK Government agreement.
The FM said last week she will update the country on her plans for the vote within weeks.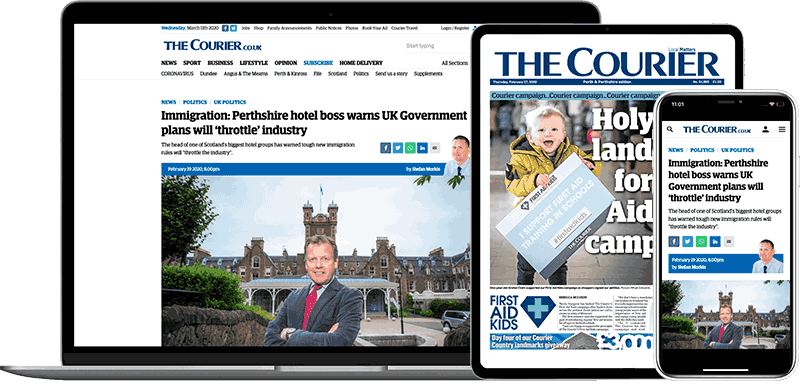 Help support quality local journalism … become a digital subscriber to The Courier
For as little as £5.99 a month you can access all of our content, including Premium articles.
Subscribe