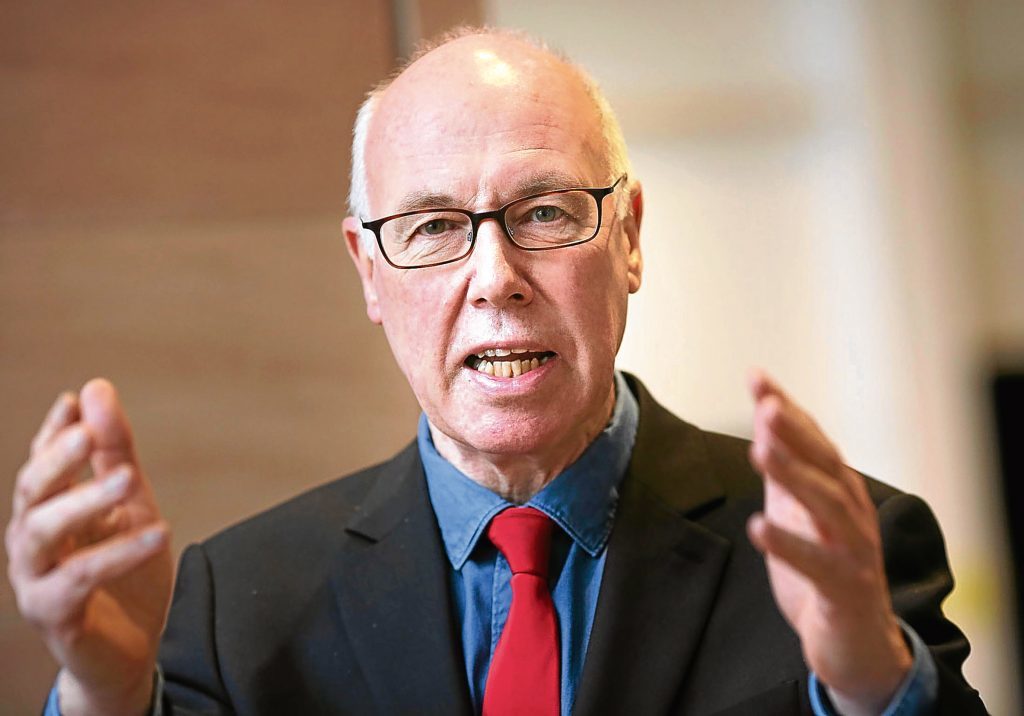 The SNP should consider blocking the London Underground if Theresa May refuses a second independence referendum, says a former Nationalist MP.
George Kerevan, who lost his East Lothian seat in the 2017 election, wants the party to launch a civil disobedience campaign should the UK Government deny Nicola Sturgeon another sanctioned vote.
The ex-economics lecturer's call to bring the rapid transit system to its knees in rush hour has been described as "unhinged".
Writing for the Bella Caledonia website, Mr Kerevan said: "It is certain – in the current Brexit crisis – that the Tory government in London will refuse to agree a fresh referendum and veto a new section 30 order.
"This refusal must be met by a phased escalation of public civil disobedience and Westminster parliamentary obstruction by SNP MPs.
"Civil disobedience should be peaceful but inventive; e.g. blocking the London subway in the rush hour.
"The SNP Government at Holyrood should rally public support by challenging Treasury control over the Scottish budget; e.g. by breaking Treasury spending rules to subvert the welfare cap."
His comments have been panned by political opponents and rejected by the SNP.
Scottish Conservative chief whip Maurice Golden said: "This is an unhinged and ridiculous intervention on the debate.
"Political figures are supposed to be leading by example and encouraging good behaviour, particularly after years of division and appalling abuse.
"Instead, this former SNP MP wants to bring Britain's capital to a standstill if he doesn't get what he wants."
In March 2017, Nicola Sturgeon asked for discussions to be held between both governments about Holyrood being temporarily granted the power from Westminster to hold an independence referendum, which falls under section 30 of the Scotland Act.
That was refused by the Prime Minister.
Ms Sturgeon said she would park the issue until the terms of Brexit are clearer, which the SNP leader now expects to be in the next few weeks.
Jamie Stone, the Scottish Liberal Democrat MP, said: "George Kerevan seems to have got off somewhere between Barking and Turkey Street.
"If he wanted to cause service disruption on ScotRail it wouldn't work because people wouldn't be able to tell the difference."
Responding to Mr Kerevan's proposal, an SNP spokesman said: "This is not the SNP's position.
"There is a cast-iron mandate to give the people of Scotland a choice over their future.
"And there can be no clearer demonstration of the need to take all decisions for ourselves in an independent Scotland than the chaos of Brexit."
A programme of civil disobedience was pursued 40 years ago by the '79 Group, a faction of the SNP whose membership including Alex Salmond. It was expelled by the party in 1982.