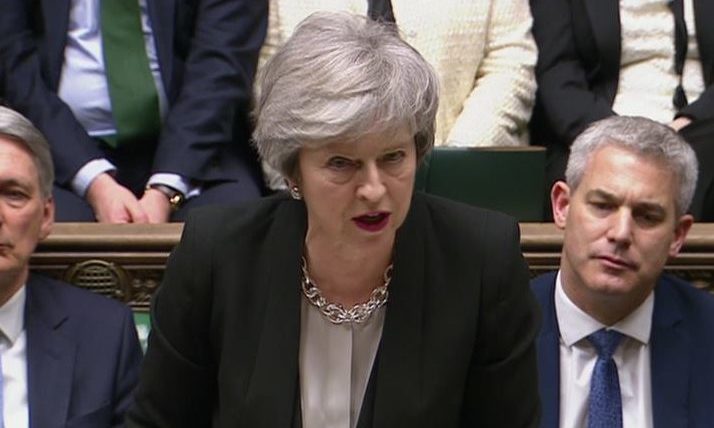 Theresa May weighed into Scotland's Budget row to tell the SNP to stop "hoarding power" in Edinburgh and start funding councils properly.
Ministers were in negotiations last night with opposition MSPs to prevent the £33 billion package falling at the first hurdle on Thursday for the first time in a decade.
The deadlock has raised fears of a Scottish Parliament election this year, which will be forced if the minority SNP administration cannot get its annual tax and spending plans onto the statute book.
Amid anger over funding for Scots councils, Mrs May said Holyrood's block grant has increased so the SNP has "extra money" available to them.
"It's a question of where they want to put that money and what they put as a priority," the Conservative leader added at Prime Minister's Questions.
"I think it's time that the SNP empowered local government in Scotland rather than hoarding power in Holyrood."
The block grant to Scotland is to slightly increase in real terms in the coming year, the Fraser of Allander Institute said in November, but is down on the spending high of 2010-11.
Reports yesterday suggested Finance Secretary Derek Mackay was preparing to hand councils new powers to break the deadlock, such as levers for bringing in a tourist tax.
The Times also reported that Fife MSP and Labour's former deputy in Scotland Alex Rowley was spoken to by Richard Leonard for trying to negotiate with the Scottish Government without the leader's approval.
The SNP need MSPs from another party to vote for the draft Budget, or abstain, at the conclusion of Thursday afternoon's stage one debate on the bill's general principles.
Without that support, the draft legislation will be blocked from making further progress, bringing the prospect of an early Holyrood election closer.
The minority SNP administration can re-introduce the bill at any time.
James Kelly, for Scottish Labour, said it needs a "fundamental re-write".
"No credible anti-austerity party would ever propose it and all credible anti-austerity parties should vote against it," he said.
Councils across Tayside and Fife are facing another year of major cuts in 2019-20, as core revenue grants are slashed by £43m.
That does not include extra money for new responsibilities being placed on them by the Scottish Government.
The Greens, who are seen as the most likely to support the government, and Labour say they cannot back the funding package because it imposes huge cuts on local government.
The Tories and Lib Dems say they will only enter discussions if the Nationalists drop its independence push.
A Scottish Government source said last night said they were "hopeful" of a deal being reached.
Mr Mackay said his spending plans deliver extra money for schools, hospitals and other public services, "while also providing stability amid the ongoing uncertainty caused by Brexit".
"With that backdrop in mind, there has never been more need for MSPs, of all parties, to act responsibly and not add to that uncertainty," he added.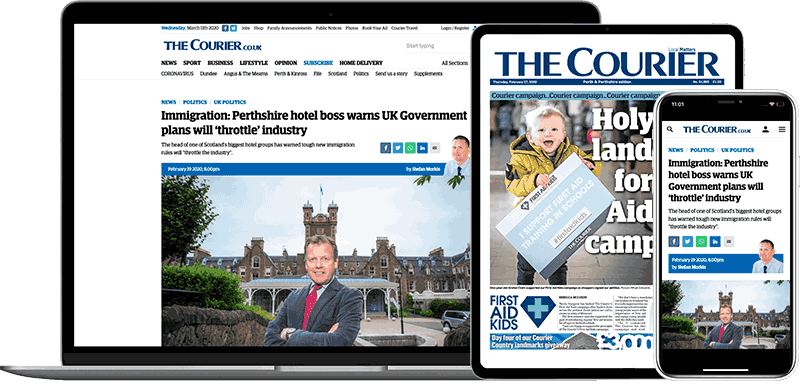 Help support quality local journalism … become a digital subscriber to The Courier
For as little as £5.99 a month you can access all of our content, including Premium articles.
Subscribe