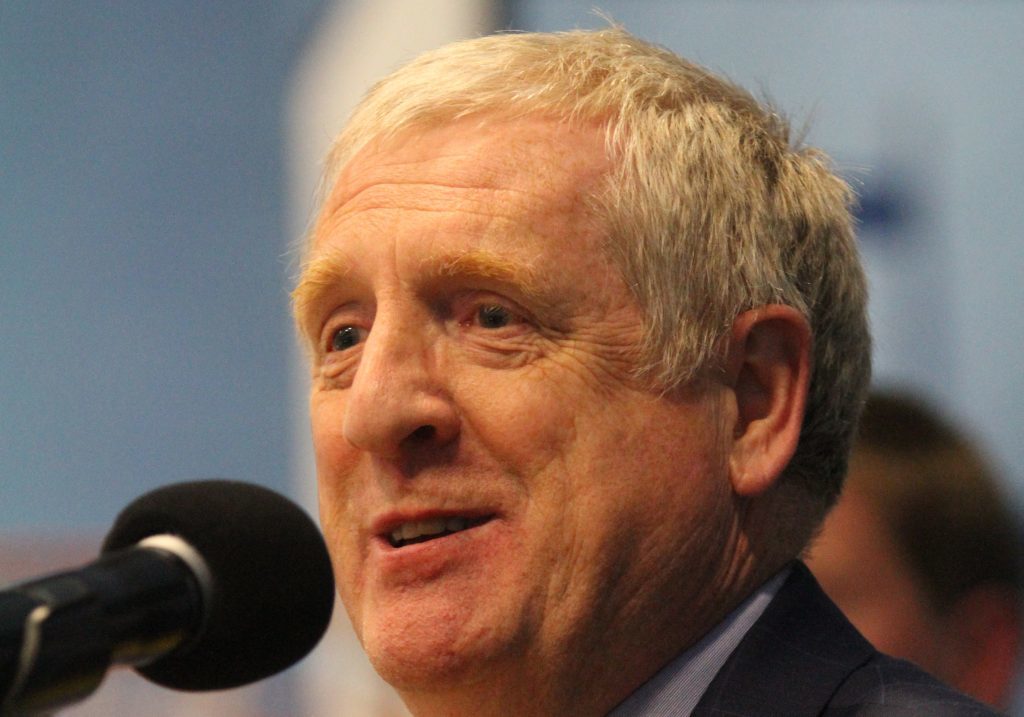 Rosyth stands to miss out on shipbuilding contracts because of MoD bungling that is leading to a potential £15 billion black hole, says a Fife MP.
A damning Commons report published today warns the expected shortfall in equipment funding "could still be optimistic".
Douglas Chapman, who sits on the Westminster committee probing the UK's 10-year defence equipment plan, said the MoD would not have to open contracts to cheaper bidders abroad if their finances were properly managed.
Mr Chapman, who represents Dunfermline and West Fife, said there is still no progress on delivering the national shipbuilding strategy.
"If anything we hear that the UK intends building fleet solid support ships in the Far East to save money," the SNP MP added.
"If the MoD's finances were better managed, surely they could be built here, including in Rosyth."
FSS ships support war vessels with food, ammunition and cargo.
Unions, the SNP and Labour believe they should be classified as warships so they could only built on these shores, without the legal requirement for contracts to be subject to international tender.
The GMB said in July that FSS contracts could "keep the shipyard operational" and save jobs in Rosyth, with a gap in work expected at the Fife site with the completion of the HMS Prince of Wales aircraft carrier this year.
An MoD spokesman disputes that, saying: "We are required by law to procure the FSS ships through open international competition.
"We have engaged closely with UK shipbuilders and can confirm that a UK consortium has been selected to compete for the contract, along with four international shipbuilding companies.
"The final decision regarding the winning bidder will be made in 2020."
In a scathing report, MPs on the Public Accounts Committee (PAC) said the Ministry of Defence (MoD) "lacks the capability to accurately cost programmes within its equipment plan".
It said the shortfall in funding could amount to £14.8 billion or more by 2028.
The cross-party committee concluded the equipment plan "remains unaffordable as Government continues to delay decisions on its priorities, and on whether to increase funding or stop, delay or scale back programmes".
A MoD spokesman said: "We are confident that we will deliver the equipment plan within budget this year, as we did last year, as we strive to ensure our military have the very best ships, aircraft and vehicles.
"At the same time, we are addressing the financial challenges posed by ambitious, complex programmes, after securing a £1.8bn financial boost for defence and reducing forecast costs by £9.5bn through efficiency savings."