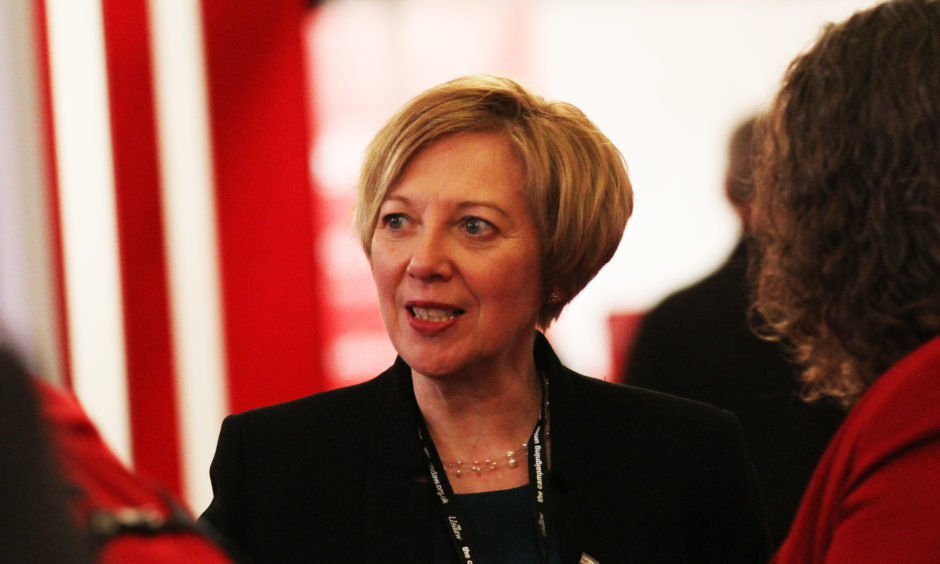 A senior Labour MP in Fife would lose her seat in a disastrous election for the opposition that hands the Tories a working majority, a poll predicts.
The YouGov survey found the Conservatives would increase their Westminster total to 321 seats, with Labour shedding 12 MPs to 250.
The SNP would see their Commons tally rise from 35 to 39, which accounts for two-thirds of all Scottish seats.
Kirkcaldy and Cowdenbeath, which is occupied by Labour's shadow Scottish Secretary Lesley Laird and was Gordon Brown's stronghold, is one of the constituencies most likely in the UK to swap hands, with the Nationalists the expected beneficiaries.
The supersize poll for The Times of more than 40,000 voters in England, Scotland and Wales used a model of assessing individual constituencies.
The system correctly predicted a hung parliament in 2017, when most pollsters were forecasting a comfortable Tory victory.
In Scotland, the SNP would take 39 seats (+4), the Tories 13 (-), the Lib Dems five (+1) and Labour two (-5).
Keith Brown, the SNP's depute leader, said the poll is "a welcome boost that shows strong levels of trust in the SNP".
The former Angus marine said the public will look at the prospect of another Tory government with "absolute horror" as he blamed Jeremy Corbyn's "token opposition".
Mr Brown added: "The only way to guarantee that Scotland stops getting Tory governments we didn't vote for is through independence."
A Scottish Labour spokesman said they do not comment on polls.
A party source said: "The pollsters and pundits wrote us off in the 2017 general election and we took away Theresa May's majority.
"We'd relish another election to talk about how we will end austerity, invest in our people, our communities and our industries, and transform Scotland and the UK."
Scottish Conservative Maurice Golden said: "This is the latest poll showing Labour are a spent force north of the border."
He added: "In Scotland, it's a straight fight between Ruth Davidson's Scottish Conservatives and the SNP."
While an increase of four seats to 321 would leave Theresa May with just under half of the Commons' 650 MPs, such a result should give her an effective majority.
That is because the Speaker and his deputies do not vote and Sinn Fein's MPs do not traditionally take their seats.
YouGov questioned 40,119 British adults form February 2 to 7 and applied the results to the demographics of each individual constituency to work out local swings.