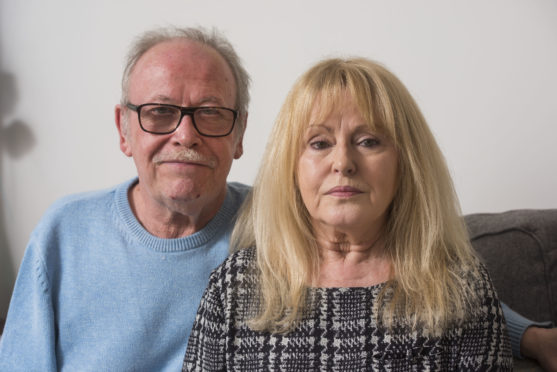 A mother whose daughter was killed in a Rottweiler attack has called for an outright ban on dogs being off the lead in public.
In harrowing testimony in Holyrood, Dundee mum Veronica Lynch described the moment she learnt 11-year-old Kellie was decapitated in the 1989 mauling.
Parents of victims gave evidence on Thursday to a Scottish Parliament committee investigating dog control laws.
As well as forcing dog owners to keep dogs on leads in public, they demanded owner licences, the banning of certain breeds and compulsory muzzling for some dogs.
Reliving her daughter's death during a holiday in Argyll to MSPs, Mrs Lynch told MSPs: "When Kellie died, the laws were ineffective, nothing happened to anybody.
"The owner stupidly allowed my daughter and his daughter to take two massive Rottweilers out.
"I think the combined weight is something like 19 stone and Kellie weighed four-and-a-half stone or something like that.
"She didn't stand a chance."
Mrs Lynch told the committee there were restrictions when they visited their daughter after the fatal attack, including not touching her body.
She said: "It was not until much later that we realised that she had actually been decapitated."
The post-legislative committee is reviewing dog control laws amid increasing numbers of dog attacks.
The committee was told there are 5,000 dog attacks a year, about one-fifth of which are on children, who are most vulnerable to serious injuries because their faces are closer to the ground.
The Control of Dogs (Scotland) Act 2010 was passed to build upon existing dangerous dogs legislation.
Alex Neil, the former minister who introduced the bill, told the committee it does not go far enough and called for new measures including imposing a legal requirement on owners to have a licence to keep a dog, with revenue from fees ring-fenced for dog control.
Mrs Lynch said the priority is ending the free roaming of dogs.
She said: "A licence will not stop the attack. A licence can perhaps fund more dog wardens.
"The place to stop the attacks is by making all dogs be on a lead in public places.
"For larger breeds, I would advocate muzzles as well because they can inflict much more damage."
Claire Booth's 6-year-old son suffered appalling injuries, including having part of his ear ripped off, when attacked by English bull terriers in Renfrewshire in 2015.
She said there should be bans on bigger breeds such as Rottweilers and English bull terriers.
"These big dogs are big and powerful and shouldn't be in people's small homes," she said.
"A lot of people have them in small flats. They don't have the facilities to care for them.
"These are the breeds I feel that need to have a ban on them.
"People shouldn't be able to get these the way they can get them.