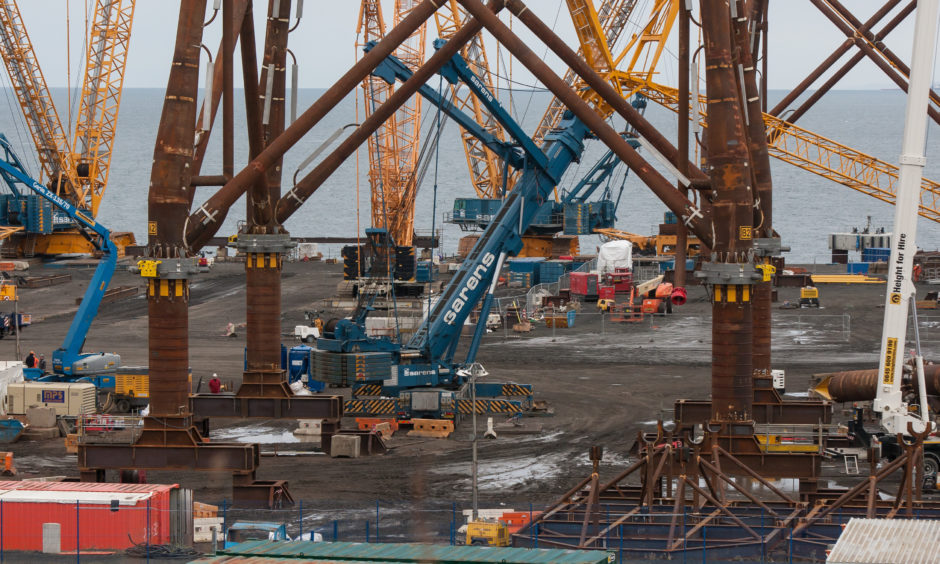 The First Minister has spoken out against unfair competition from abroad that is said to be depriving BiFab of life-saving contracts.
Nicola Sturgeon revealed her frustration over the plight of workless yards in Fife at First Minister's Questions.
Unions said it is an "absolute scandal" the manufacturing firm could get nothing from the Moray East Offshore Windfarm and the Kincardine Floating Offshore projects.
Lucrative contracts have already been secured by companies in Spain, Belgium and the UAE.
"Absolute scandal" if BiFab receives no work from major Scottish offshore wind projects
Ms Sturgeon told First Minister's Questions she "shares the frustrations" of unions, who say BiFab is competing against a "spaghetti bowl of vested interests".
"There are concerns that BiFab is not operating on a level-playing field and I think it is important that those concerns are addressed," the SNP leader said.
"In the short term we will continue to work as hard as we can to secure work for BiFab, we have supported BiFab throughout.
"And in the medium to longer term work with the trade unions and others to try to address any underlying issues that are there that may be getting in the way of a successful operation like BiFab winning these contracts."
BiFab has yards in Burntisland, Methil and Lewis and employed 1,400 staff at its peak.
It was rescued from administration by the Scottish Government before Canadian-based DF Barnes bought it in April last year.
But there has been no reversal in the Fife yards' fortunes so far.
Claire Baker, the Labour MSP who raised the issue at FMQs, said: "It is over a year since the yards, which were on the brink of closure, were purchased by DF Barnes with support from the Scottish Government and there has been no employment at the Fife yards or contracts since then."
This week, the GMB and Unite unions issued a joint statement about the lack of success in BiFab securing any contracts so far, with the value of projects worth £2.8 billion in total.
They said: "The truth is that state funded European energy and engineering firms, backed by Far East finance and Middle East sovereign wealth funds, are carving-up thousands of jobs and billions of pounds from our renewables sector.
"To working class communities in Burntisland and Methil this doesn't look anything like a just transition or a green jobs revolution.
"It looks like a future that's heavily rigged against their hopes for employment and prosperity."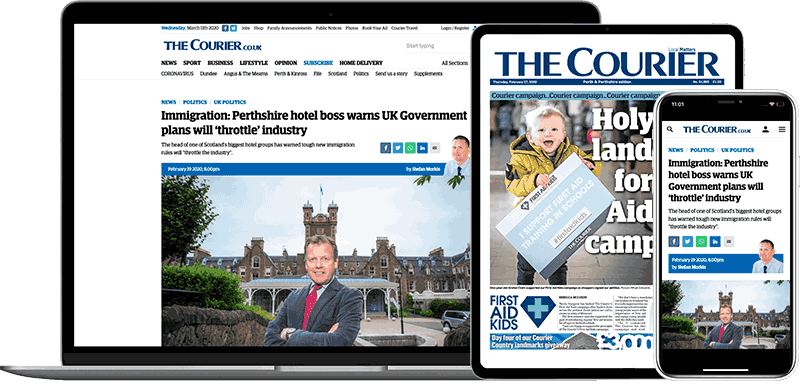 Help support quality local journalism … become a digital subscriber to The Courier
For as little as £5.99 a month you can access all of our content, including Premium articles.
Subscribe