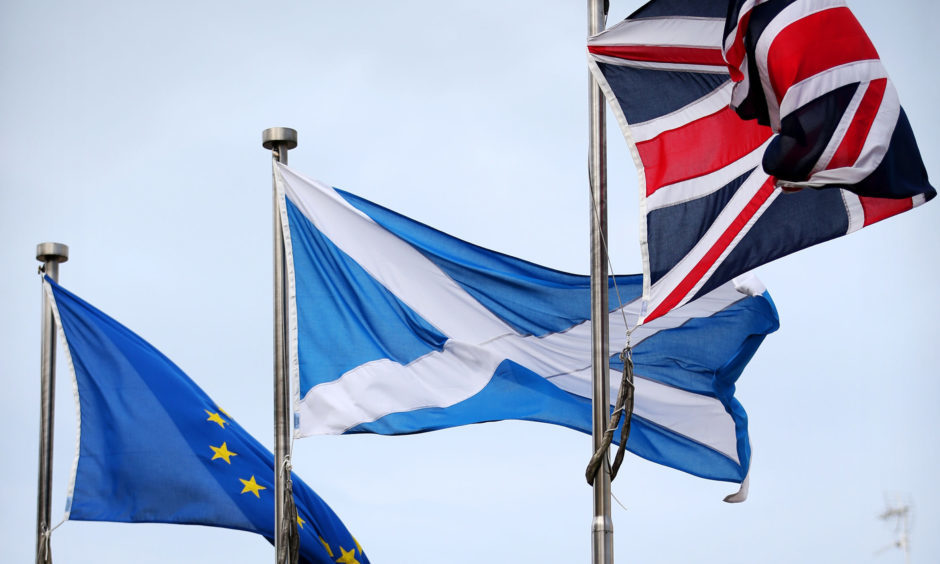 Health staff in Tayside and Fife have urged the UK Government to drop its "nightmare" Brexit plans, which they say will cost lives.
Four practitioners from the area signed a letter warning that leaving the EU under Theresa May's blueprint, or with no plan at all, will be "terrible for Britain and for patients' health".
They also despaired at the thousands of EU national colleagues already leaving the NHS.
Meanwhile, an expert report commissioned by the Scottish Government found the Conservative administration's immigration plans could reduce the number of workers in Scotland by up to 5% over the next two decades.
The healthcare professionals' letter, which was raised by Nicola Sturgeon at First Minister's Questions on Thursday, said: "We absolutely cannot allow Brexit to cause more damage than it already has.
"We will make our voices heard, and to stop the Government from running our world-class NHS into the ground.
"That's why we, the undersigned, urge our MPs to stop this harmful Brexit.
They added: "Make no mistake about it. Brexit is costing us lives.
"Instead of focusing on patient care, the NHS is having to stockpile medicines and even body bags."
Janette Astles, a nurse from Fife; Mairi Gould, a Dundee healthcare worker; Dr Andrew Kirkham, from Ochil and South Perthshire and Calllum Gordon, a healthcare worker in Fife, were among the 27 signatories of the letter to The Times.
Calling for a second EU referendum, Ian Murray, the Edinburgh South MP for Labour, said: "The harsh reality is that Brexit is a clear and present danger for the NHS."
A report from an advisory group, chaired by Professor Christina Boswell of the University of Edinburgh, on migration, population growth and demographic change was also published on Thursday.
In its findings, the group indicated that under the proposals put forward in the UK Government's White Paper, net migration to Scotland could be reduced by between one third and one half after 2020.
The plan would see a salary threshold introduced, under which people earning less than £30,000 would not be allowed admittance to the UK.
However, it is estimated that 63% of workers in Scotland currently earn below that level.
Migration Minister Ben Macpherson said:  "The UK Government's focus on reducing immigration will damage Scotland and does not reflect the needs of our economy, our public services or our communities."
Scottish Secretary David Mundell said last week: "The Immigration and Social Security Co-Ordination (EU Withdrawal) Bill will help us deliver the new single, skills-based immigration system we want, one that maximises the benefits of immigration and demonstrates that Scotland and the UK are open for business."
Help support quality local journalism … become a digital subscriber to The Courier
For as little as £5.99 a month you can access all of our content, including Premium articles.
Subscribe