A poll has suggested that only a small number of Scottish Labour voters know who their party leader is.
With this in mind, and with the Scottish Labour party conference now under way in Dundee, The Courier took to the streets to ask locals if they know who Richard Leonard is.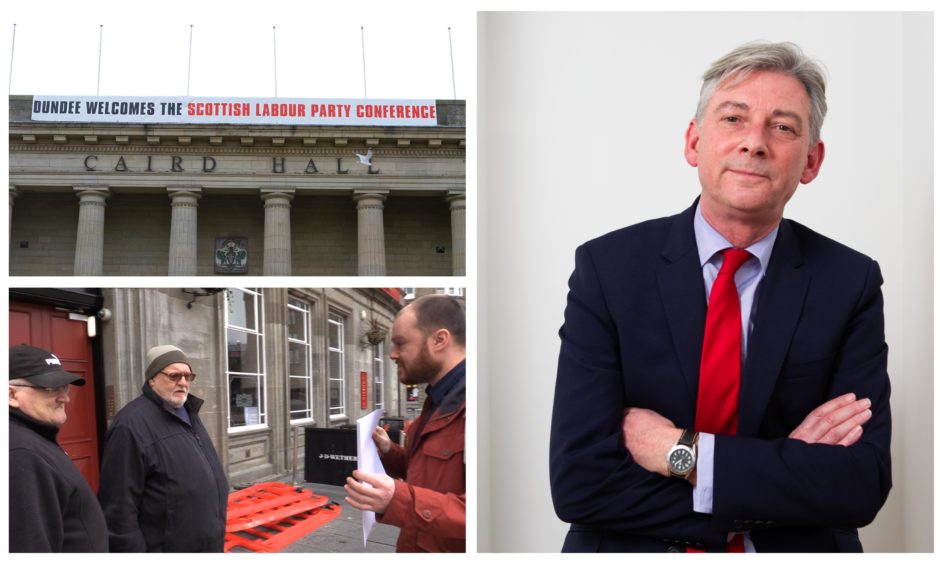 A Wings Over Scotland poll indicated that only 37% of the party's voters north of the border know that the politician is in charge in Scotland.
Save a few party members outside the Caird Hall, not one of the people stopped on the streets of Dundee by The Courier could identify Richard Leonard from a photograph.
The Central Scotland MSP has been the party's leader north of the border since November 2017.
Though many people in Dundee recognised Mr Leonard's face, not many could put a name to it and some even struggled to pinpoint him as a Labour politician.
One man confused him with a Conservative.
Many people said they would recognise Nicola Sturgeon and Ruth Davidson easily.
Some thought Kezia Dugdale was still in charge of Scottish Labour.