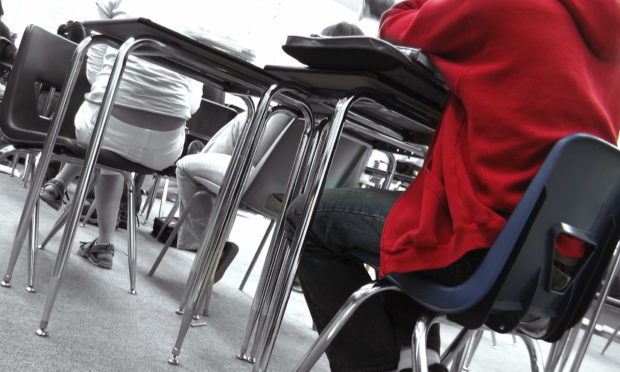 Dundee is making the slowest progress in Scotland for improving attainment at secondary schools, according to an analysis by a council watchdog.
The Accounts Commission said the city's schools performance cannot be solely blamed on spending or deprivation levels.
Dundee recorded a 1% improvement since 2011-12 in a key measure of secondary pupil attainment, which is the lowest of all 32 local authorities.
In its Local Government Overview 2019, the Accounts Commission compared Glasgow, Falkirk and Dundee, who all have high numbers of "families with limited resources".
It found that Caird Hall councillors spent more than the Scottish average on education, while the other two authorities dedicated less cash than the typical council.
The authors said: "The reasons behind why Glasgow and Falkirk have seen big improvements in attainment and Dundee has not, cannot be explained simply by the amount spent on education nor levels of deprivation."
But they added Dundee and Glasgow City councils have reduced their spend per secondary pupil by 5% between 2011/12 and 2017-18.
Stewart Hunter, the education convener at Dundee City Council, said they are working hard to improve attainment.
"The council is engaged in an ongoing drive to close the attainment gap and an Education Scotland report into our efforts commended the 'good progress' that Dundee is making," the SNP councillor said.
"We are on a long-term journey to increase attainment and we are continuing our focus on removing obstacles to learning."
Responding to a question on subject choices, Education Secretary John Swinney told Holyrood: "Attainment is rising in our schools, young people are securing a broad range of qualifications and every young person is experiencing and benefiting from the broad general education that is at the heart of the reform of curriculum for excellence."
The report also laid bare the challenges facing Scottish councils, including dealing with rising demands for care and increasing staff sickness rates, while day-to-day funding has fallen in real terms over the last six years.
The Accounts Commission said councils may have to make "fundamental" changes to "ensure services meet the shifting demands of local communities".