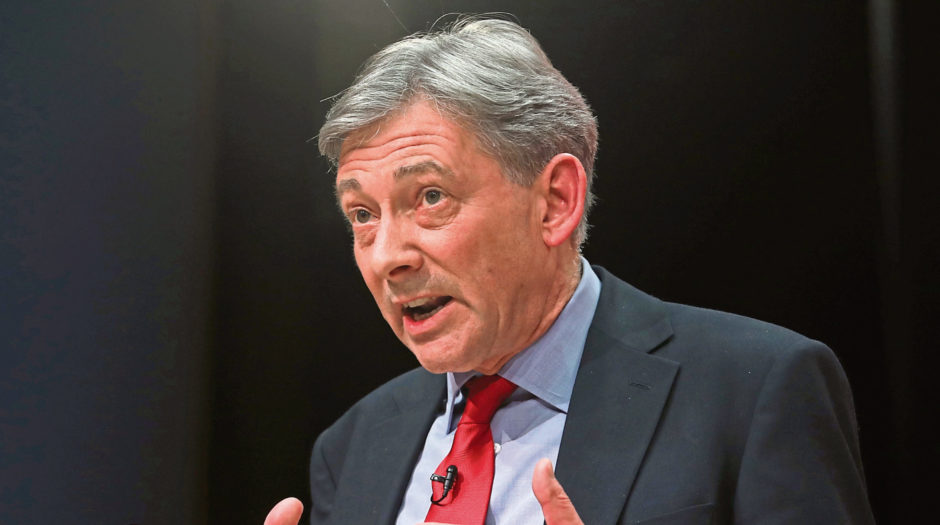 Workers should be handed a legal right to buy their companies when they face closure or are up for sale, a Dundee conference will be told.
Scottish Labour officials say employee-ownership would be a part of the party's fightback against job losses in the city.
The Institute of Directors supports the model, but warned against seeing it as a "magic bullet" and rejected calls for new legislation.
On the opening day of the Scottish Trade Union Congress' conference in Dundee, Richard Leonard will tell delegates that worker-owned firms are more profitable.
The Scottish Labour leader said: "It looks like workers are beating the bosses when it comes to company turnover, which is no surprise because common ownership gives everyone a stake in the success of a company.
"Our economy should not just be left to the market.
"We need active engagement with Scotland's working people to develop our economy for the many and not just the few."
Research by Labour found worker-owned businesses in Scotland had an average turnover of £9.4 million in 2017, compared with £5.66m  other businesses with at least five employees.
The party said it wants to significantly increase the number of co-operatives and worker-owned businesses in Scotland's economy, by introducing a "right to own" similar to Italy's Marcora Law which allows workers to buy their companies when they go up for sale or face closure.
There were 42,435 businesses in Scotland in 2017, according to the Scottish Government, while roughly 100 were owned by their employees.
Dundee has suffered a series of job disappointments, including the upcoming Michelin closure, Debenhams going into administration and the scheduled closure of the privately-run Fernbrae Hospital.
Dundee spacecraft data handling firm STAR-Dundee and Perth engineering consultancy Merlin ERD are among those in Courier Country who are in employee hands.
A Scottish Labour spokesman said: "When our economy is left to multi-national corporations, cities like Dundee lose out.
"The co-operative sector could rejuvenate the city and give communities across Tayside a sustainable future."
David Watt, from the Institute of Directors, says his members are increasingly thinking of selling to employees, but he is opposed to legislation.
"It's not a magic bullet that will suddenly grow the economy, but it is a sensible option that is increasingly being considered when selling a business," he said.
"That is already happening so I don't see the need for legislation.
"There are some good examples of employee-owned businesses, but it's not some sort of panacea.
"It has worked well at Scot and Fyfe in Tayport, but then there is Tullis Russell.
"It is a complicated process and the responsibilities are onerous and I would think very hard as an employee about taking on these liabilities."
A Scottish Government spokesman said: "We want to make it easier for companies and workers to find out more about this model and to move towards it if it's right for them."