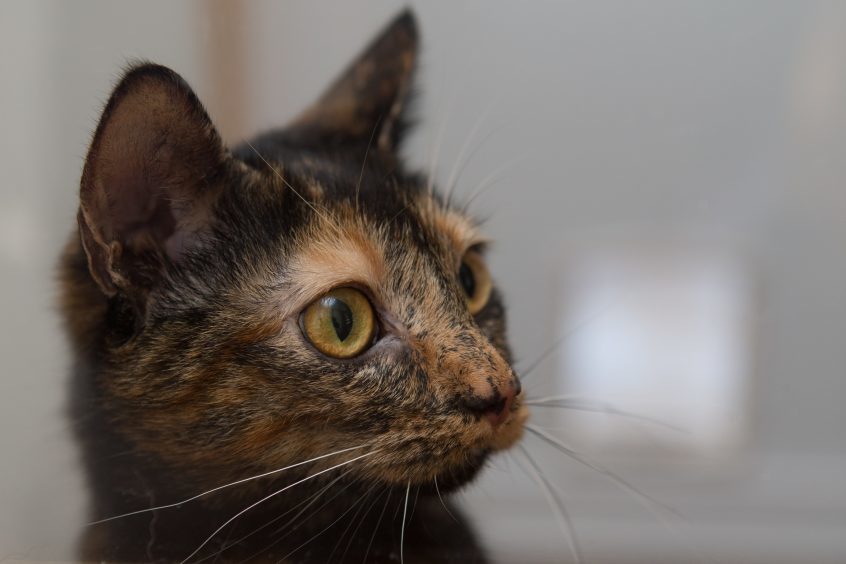 A new licensing scheme for the breeding of pets does not go far enough in protecting animals from harm, warns a Fife cat shelter.
Existing legislation allows puppy farms that produce fewer than five litters a year to operate without any legal obligations such as inspections, while the industry for cats and rabbits is unregulated.
The Scottish Government wants an overhaul of the system that includes reducing the licensing threshold to three litters or more and banning those with relevant criminal convictions from the industry.
Rhona Gordon, from the charity Fife Cat Shelter, said they are "overwhelmed" by unwanted animals.
In her response to a consultation, the results of which were published on Tuesday, she despairs at the number of owners breeding kittens "purely to sell on social media", which often end up in shelters like her's.
Calling for the government to take a tougher approach, she said: "I think three litters a year is far too many for any animal.
"Each successive litter physically wears down an animal more and more.
---
>> Keep up to date with the latest news with The Courier newsletter
---
"The animal would hardly have time to recover from feeding one litter and would be straight into another pregnancy and feeding cycle."
Legislation for a new licensing regime will be taken forward after the Scottish Government received 675 responses to a consultation, with 96.8% of respondents wanting regulation.
More than half (57.2%) of those responding opposed the Government's proposals to limit litters to three a year, with 71.3% backing plans to limit lifetime litters to six.
The vast majority (95.2%) want those with criminal convictions to be banned from being given a licence and also want a national list of licensed premises (94.5%).
About four out of five respondents (79.7%) backed plans for licences lasting from one to three years based on a risk assessment while 20.3% were against this.
Rural Affairs and Natural Environment Minister Mairi Gougeon said: "We love our pets in Scotland, so it is no surprise that so many people are in favour of our proposals to further protect the welfare of cats, dogs and rabbits.
"The aim is to modernise the whole licensing process – making it less onerous on those organisations already doing the right thing and, most importantly, ensuring that the system is centred around the welfare of animals.
"The Scottish Government will now work with local authorities, welfare organisations and individuals to bring these regulations forward."