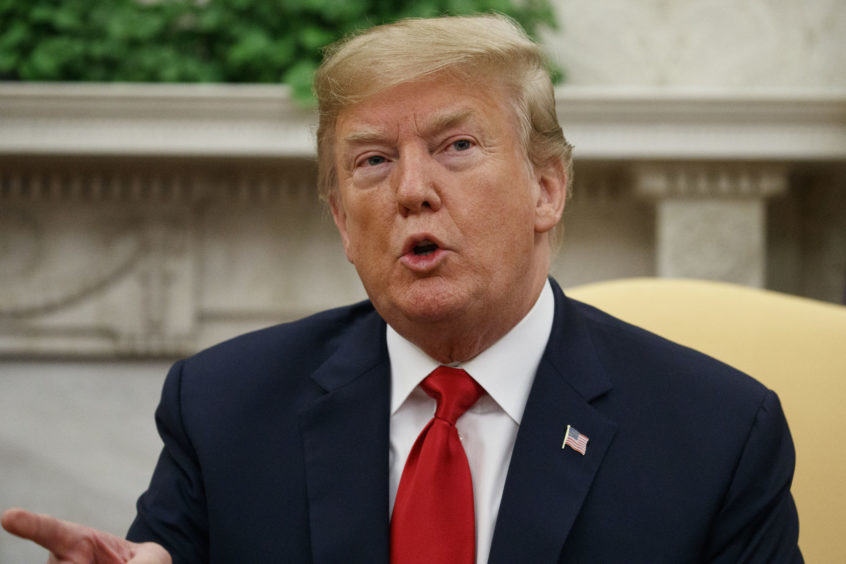 Nicola Sturgeon says she would meet Donald Trump if the opportunity arose.
However, in a question session with young people, the First Minister made clear her loathing for Mr Trump's views and would only engage with him because he is the US President.
She was asked about an interview she gave in 2016 when she told television personality Gary Tank Commander that she would "dingy" Mr Trump, a slang term for snub.
"If it was me, Nicola Sturgeon, ordinary citizen, it would definitely be 'dingy'," she told First Minister's Question Time Next Generation.
"As First Minister I'm not going to refuse to meet the President of United States should that arise.
"If I got to meet the President of the United States, I wouldn't hold back from telling him where I disagreed with him and I'm sure he wouldn't hold back in where he disagreed with me."
She added: "I disagree passionately with, not just so much with what Donald Trump believes in, but so much in the way he goes about being president."
Mr Trump is not a fan of Ms Sturgeon either, according to a UK Government source.
An anonymous former staffer was quoted by the Huffington Post last year as saying the property magnate "totally hates" the SNP leader.
Mr Trump is due in the UK on a state visit in June, but it is not known if he will visit Scotland.
Later in the Q&A, which is run by national charities Children in Scotland and YouthLink Scotland, Ms Sturgeon was unable to give a definitive figure when she was asked the price of a bus ticket in her Glasgow Southside constituency.
The MSP said she thought it was "two pounds something". Tickets cost from £1.65.