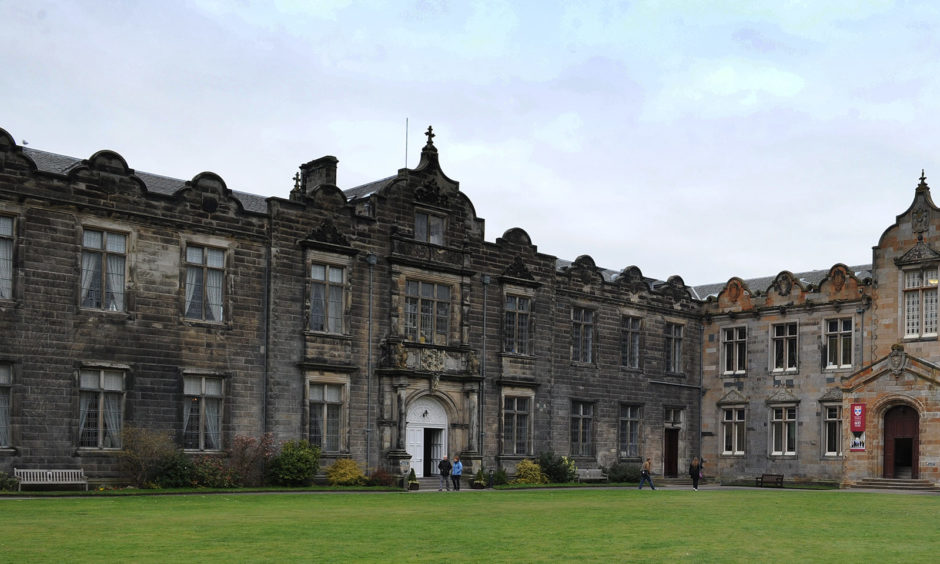 University leaders have called for Scottish ministers to guarantee a funding boost for further education if the UK Government pushes forward with a proposed cap on tuition fees.
A review of student finance commissioned by the prime minister has recommended fees in the rest of the UK should be reduced from £9,250 to £7,500 per year.
Education bosses have warned the move would have "very significant implications" for Scotland's universities and could create a funding gap of £31 million.
The current model, which offers free tuition for Scottish students but charges those from England, Wales and Northern Ireland, has encouraged institutions to rely on fees brought in by the nearly 22,000 students from the rest of the UK who study in Scotland.
The review recommends the proposed reduction in fees should be accompanied by a funding top-up from the UK Government, which would mean a significant increase in allocations to the Scottish Government under Barnett formula spending rules.
Alistair Sim, director of Universities Scotland, insisted ministers should pledge to invest any additional money made available to Scotland into further education and warned without it, the current funding arrangement could "quickly unravel".
He said: "Almost 22,000 students from the rest of the UK currently choose to study in Scotland at undergraduate level.
"The fees they bring with them, which are pegged at the same maximum level as set in England, are an important part of the funding mix for Scottish universities.
"The Scottish Government made this income stream an explicit part of what they intended to be a sustainable balance of funding sources for Scottish higher education in 2011.
"A change to a maximum fee of £7,500 in England with compensatory top-up funding from the UK Government, as recommended by Augar, would see a significant increase in Barnett allocations to the Scottish Government.
"That must be passed onto higher education in Scotland for the rest of UK students we teach or the funding situation for Scotland's universities could start to quickly unravel at a time when the publicly funded elements of it are already under huge pressure."
Further and higher education minister Richard Lochhead said the Scottish Government are "working closely" with universities and the UK ministers to understand and mitigate any negative consequences of the proposals.
"We have a strong track record of delivering much more student support to college and university students than south of the border, including low-income students, as well as in supporting our education institutions," he said.
"It is vital that the cross-border implications of any change in levels of fees are absolutely thought through and taken into account.
"We have an agreement within the UK that English students attending Scottish institutions should not pay more than they would pay in their own country, so if the level of fees charged in England are cut it would remove around £30 million from Scottish institutions. The UK Government must step in to plug that gap."