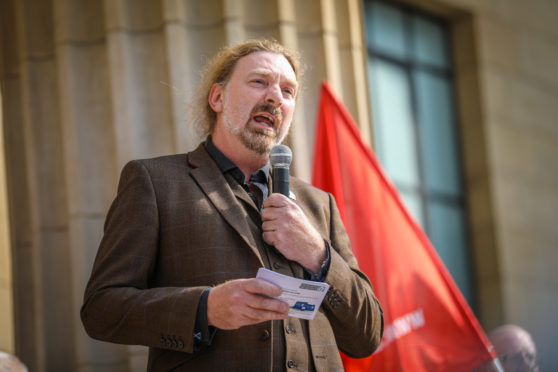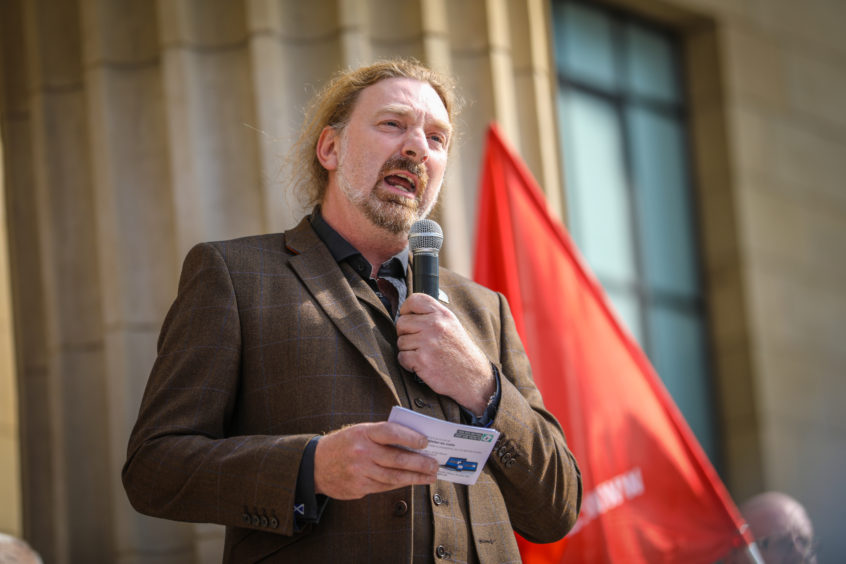 Dundee MP Chris Law was "spied on" by covert Spanish agents during a visit to Catalonia, the House of Commons has heard.
The SNP member for Dundee West was one of a group of cross-party MPs who travelled to the north east of Spain as part of the All-Party Parliamentary Group (APPG) for Catalonia.
The chairman of the group,  Welsh MP Hywel Williams, said Tory, SNP and his fellow Plaid Cymru members had been spied on by "covert agents" of the Spanish government while the APPG was in the autonomous region in the north east of the country.
The group visited the area during the region's ultimately unsuccessful bid for independence from Spain.
Mr Williams raised a point of order in Westminster yesterday to raise his espionage fears, saying Spanish officials had attended public meetings with the group without identifying themselves as such.
He said: "From documents lodged in a Barcelona tribunal by the Spanish government, it appears members of this House – from the Conservative Party, the SNP and Plaid Cymru – have been subject to covert surveillance by agents of that government in respect of their activities as members of the APPG on Catalonia.
"Reference is made to meetings of the APPG, including one addressed by Josep Costa, the deputy speaker of the Catalan parliament, who on that occasion also met the chairman of Ways and Means (Sir Lindsay Hoyle).
"The APPG meeting was a public event and there was no need for participants, even those from the Spanish government, to hide their identities. This matter has some way to go.
"Reference is also made to Elin Jones, AM for Llywydd at the Welsh Assembly, to the First Minister of Scotland (Nicola Sturgeon) and many others and indeed including our own Speaker (John Bercow), who when responding to a point of order on February 13 in respect of the imprisonment of Carme Forcadell, the speaker of the Catalan parliament, gave me a very favourable response. That reference in the document is summed up by the headline this morning 'El Speaker no es imparcial' – clearly that was the Spanish government's opinion of our Speaker."
Mr Law said he would be happy to meet with any member of the Spanish Government to discuss Catalonia.
He said: "As a member of the APPG on Catalonia, I have enjoyed the healthy debate and discussion with a wide array of people involved both in domestic and political life in Catalonia.
"Events have welcomed a wide range of views and I hope that anyone attending would feel comfortable to take part.
"I would be happy to meet with any representative of the Spanish Government to discuss Catalonia and I hope this opportunity will be a catalyst to meet with members of the APPG in person."
Fellow SNP MP Douglas Chapman said: "The meetings of the APPG on Catalonia are open to anyone who wants to attend and there is normally a healthy turnout of people, including Catalan citizens who live in or around London to our meetings.
"Our activities are usually well documented in the media and on social media. Anything we do in Parliament is on the public record. We are not supported financially, directly or in kind, by any Catalan organisation or business.
"We have managed to foster good relations with the Catalan representative office in London but we would be equally keen to meet with anyone from the Spanish Embassy.
"The situation in Spain and Catalonia will require a political and democratic solution, and will be for those who live there to determine."
The Spanish government has been approached for comment.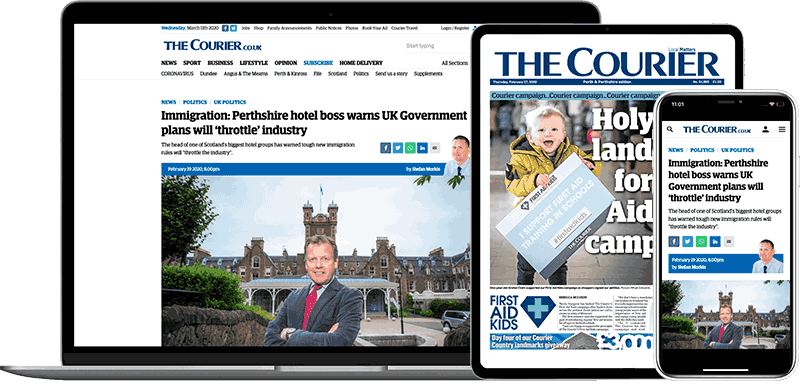 Help support quality local journalism … become a digital subscriber to The Courier
For as little as £5.99 a month you can access all of our content, including Premium articles.
Subscribe