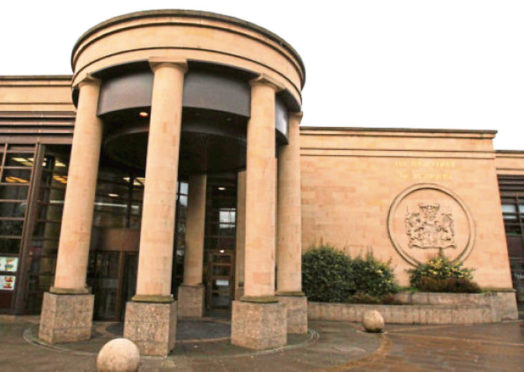 A politician has called for the Scottish Government to reintroduce the capital murder conviction for those found guilty of killing police officers.
Writing to the justice secretary Humza Yousaf, Blairgowrie and Glens Scottish Conservative councillor Bob Brawn has said those who kill officers should face life behind bars without the possibility of parole.
He is asking the Scottish Government to bring back the the statutory offence of aggravated murder in Great Britain and Northern Ireland and the Republic of Ireland.
A capital murder conviction used to carry the death penalty as a possible punishment.
His calls come following the death in England earlier this month of PC Andrew Harper and the news last week assaults on officers in Scotland have risen to a five-year high.
The last Scottish police officer killed in the line of duty was PC Lewis Fulton, who was stabbed while serving the then-Strathclyde Police force in 1994.
The man who stabbed him, Philip McFadden, a schizophrenic, was remanded at the State Hospital Carstairs indefinitely following his conviction.
Mr Brawn said: "Violent assaults on police officers in Scotland have risen to more than 1,600 in the last year.
"Consequently, my constituents believe – a view that I support – that society must afford them an enhanced status of protection under the law, not just as individuals but for the uniform they wear and for what it represents.
"With that in mind, and the indications coming from the new Home Secretary, I believe that this would be a good time for the Scottish Government to take the lead in this matter and that being found guilty of murdering a police officer should carry a mandatory life sentence, without any chance of release.
"And I make no apologies in supporting the view, that killing a police officer should be classed as capital murder with the appropriate penalty attached.
"The rule of law, which we as a democratic society have put in place by our consent, must prevail and any transgression must carry suitable punishment to act as a deterrent to those that are tempted to do so.
"Those among us who enforce our laws should have the confidence that society will support them by imposing the appropriate penalties without fail."
Mr Brawn said he also supported the Scottish Police Federation's calls for all officers to be equipped with taser weapons.
A Scottish Government spokesperson said: "Attacks against the police are despicable.
"The courts already have extensive powers to deal robustly with perpetrators, and offenders can face penalties up to life imprisonment for the most serious attacks.
"We fully support effective action being taken against those assaulting emergency service staff.
"Any change to the use of tasers is an operational decision for the Chief Constable and the SPA, as the responsible oversight authority for policing.
"Tasers are only used in the most serious incidents to ensure the safety of the public and officers – any decision to extend their roll out would require further engagement with a wide range of stakeholders."