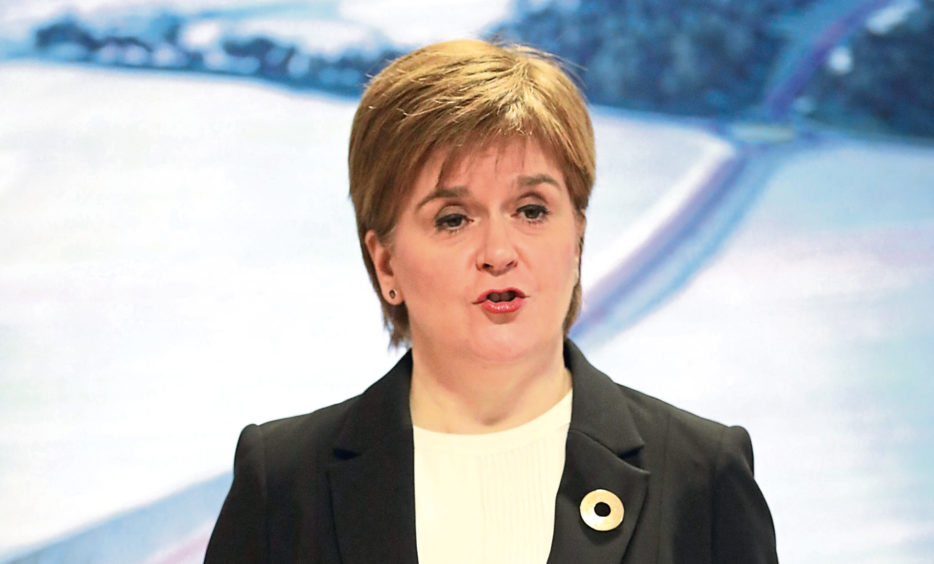 A second independence referendum, action on climate change, driver-less buses in Fife and electric planes were all included in the SNP's programme for government.
First Minister Nicola Sturgeon said the Referendums Bill, introduced before the summer recess, would provide a ballot "beyond legal challenge".
She added the Scottish Government had a "clear mandate" to offer the choice of independence within the next 18 months.
Ms Sturgeon said: "As long as no-deal remains a risk, we will be doing everything we can to ensure that Scotland is as prepared as we can be.
"However, unlike the UK Government, we will be honest about the inability to prevent all of the harm that a catastrophic no-deal brexit would inflict."
She added: "mitigating bad Westminster decisions should not be what this Parliament is about", saying Holyrood should be "focusing all of our energies on positive decisions that will secure the best future for our country.
"The opportunity to choose that better, more hopeful future as an independent country is one that Scotland deserves. And this Government is determined to offer it."
Another ambition is to consolidate Scotland's position as a leader on the battle against climate change, she said.
Funding was stepped-up for the Scottish Drugs Taskforce and alcohol and drugs partnership projects to help tackle Scotland's deaths crisis.
Last year, 1,187 people died from drug-induced harm, the highest rate in the developed world.
The £10 million per year additional funds will be added to the already-announced provision of £20 million over the next two years. This is on top of the already-promised £53.8 million per year currently provided.
The Scottish Government said it would establish joint-working protocols between drug services and mental health services, to "improve access, assessment and outcomes" by January.
The funding will also develop a "national pathway" for opiate substitute therapy like methadone, which promises to "reduce stigma" and ensure its use is effective.
Safe-consumption rooms, currently illegal under UK law, will continue to be pursued by the Scottish government.
The Scottish Government is committed to reducing greenhouse gas emissions to net-zero by 2045, the legislation for which will be introduced as early as this autumn.
Ms Sturgeon announced a £3 billion investment programme, essentially green "city deals" for which local authorities will be able to bid.
The country's rail network is to be "decarbonised" by 2035, with the promise of battery-powered trains and investigations into hydrogen-powered stock being considered.
Councils will be urged to encourage bus travel, with the roll-out of schemes to lower congestion.
The trial of an autonomous bus on trunk roads between Fife and Edinburgh is expected to take place in summer 2020.
Zero-emission planes, possibly with electric engines, will be trialled across the Highlands and Islands in 2021.
As part of a joint collaboration with Highlands and Islands Airports Limited (HIAL) – which owns Dundee Airport – the Scottish Government wants to introduce a zero-emission aviation region.
Low Emissions Zones (LEZs) are expected to be put in place in Dundee, Aberdeen and Edinburgh by next year.
Consultations will get under way to achieve zero-emission city centre's by the end of the next decade.
A minimum £30 million for renewable heat projects was announced.
Through the Continuity Bill, the Scottish Government hopes to remain in legal alignment with the EU, regardless of the Brexit outcome, of powers already devolved to show Scotland's desire to be an independent nation of the EU.
More money for GP recruitment, paramedics, nursing and treatment centres was pledged, as well as the ability for council's to introduce their own "tourist tax".
Scottish Conservative interim leader Jackson Carlaw hit out at the independence agenda, saying: "The people of Scotland have had enough of this. They simply want Nicola Sturgeon to give it a rest."
Scottish Liberal Democrat leader North East Fife MSP, Willie Rennie, said: "This is a government whose eye has been taken off the ball because their primary focus is on independence. Communities shouldn't lose out because of the SNP's constitutional obsessions."
Scottish Labour leader Richard Leonard said the Scottish Government had failed on its promises to reduce the attainment gap and noted foodbank use in Scotland was "at an all-time high".
Tracy Black, CBI Scotland Director, said: "The First Minister's focus on tackling the climate emergency is welcome and business stands ready to play its role in tackling one of the great challenges of our age.
"Sustainable transition is a key long-term goal, but we must proceed in a way that makes full use of the expertise of our highly skilled oil and gas industry. On actions to achieve net-zero, Scotland simply can't act alone – the carbon capture, utilisation and storage technology we need to deliver substantive change requires joined-up action across the whole UK."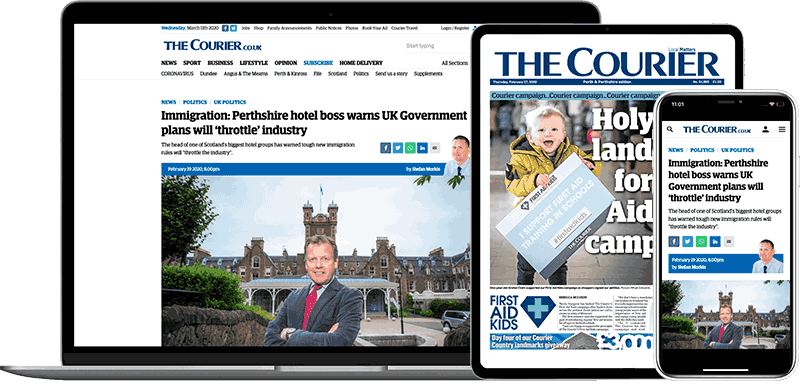 Help support quality local journalism … become a digital subscriber to The Courier
For as little as £5.99 a month you can access all of our content, including Premium articles.
Subscribe