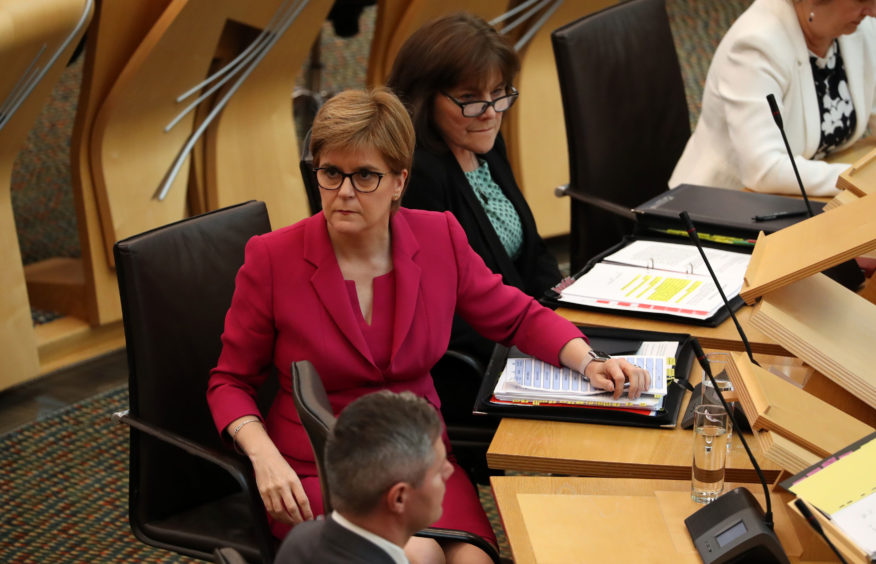 Blunted kitchen knives could become the norm in Scottish shops as part of efforts to reduce knife-crime, it has been suggested.
First Minister Nicola Sturgeon has not ruled out introducing legislation to ban sharp-tipped kitchen knives being offered for sale in shops.
So-called "anti-stab" knives are blunted where they currently have sharp points, in an effort to reduce stab wounds.
Ms Sturgeon was asked during First Minister's Questions by Aberdeen and South Knicardineshire MSP Maureen Watt if the government would be open for Scotland to lead the campaign on switching pointed knives for blunted ones.
Ms Watt noted 94% of sharp instrument weapons used in killings in the UK were common kitchen knives.
Ms Sturgeon said: "There is the potential for Scotland to be at the forefront of such initiatives.
"Tackling all forms of violence, including knife violence, is a priority for the government.
"Our approach to knife crime in particular is focused firmly on prevention and early intervention.
"Over the past decade, police-recorded crimes of handling an offensive weapon have fallen and emergency admissions to hospitals have also fallen.
"We recognise the devastating consequences violence has on individuals, families and communities, so we know much more needs to be done.
"That is why we continue to invest in the no knives, better lives programme, the Scottish violence reduction unit and Medics Against Violence.
"As I said at the outset, we are open to exploring any evidence that shows that anti-stab knives are an effective approach to tackling violent crime."
Also at First Minister's Questions, Ms Sturgeon and her government came under sharp criticism over delays to opening the sick children's hospital in Edinburgh.
It was revealed the unit will not see patients until next year at the earliest.
Scottish Conservative interim leader Jackson Carlaw called for "heads to roll", while Scottish Labour leader Richard Leonard said the people were "very angry" over continued delays.
Ms Sturgeon said: "It is absolutely the case that lessons must be learned from what has happened.
"I very much agree that the situation regarding the new children's hospital in Edinburgh is completely unacceptable, but our focus will remain patient safety, and that should be the priority of everybody who has anything to do with the project."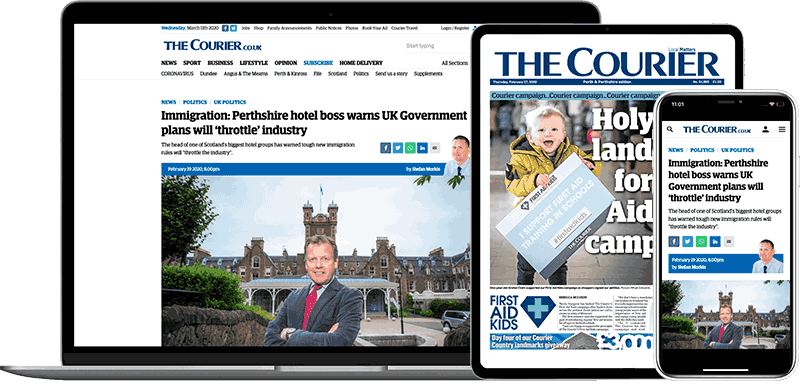 Help support quality local journalism … become a digital subscriber to The Courier
For as little as £5.99 a month you can access all of our content, including Premium articles.
Subscribe