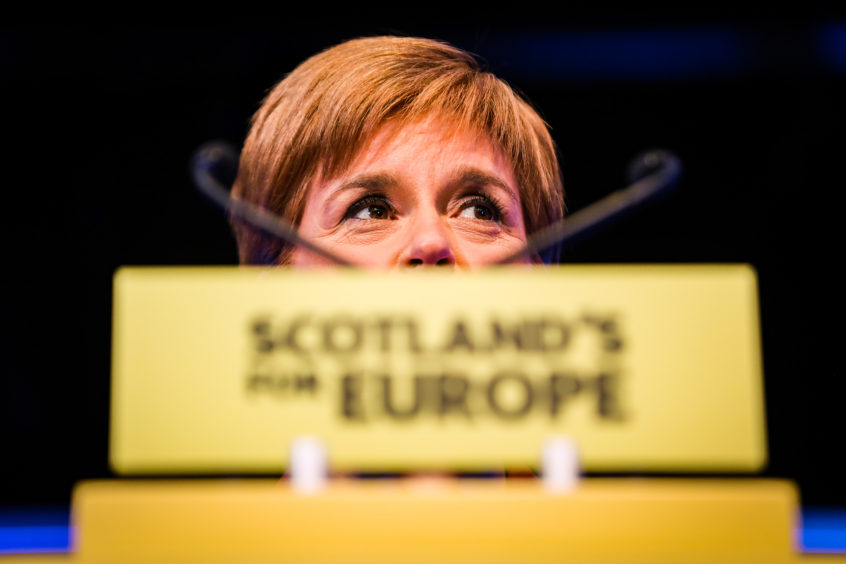 A referendum on Scottish independence would "come second" to another Brexit vote, First Minister Nicola Sturgeon has said.
She also criticised Prime Minister Boris Johnson and said it is "despicable" for him to be "indulging in anti-immigration rhetoric"
In an interview on BBC Scotland, she said: "It looks as if the EU one (referendum) would come first and then an independence referendum towards the end of next year. That's the sequencing.
"In terms of the priority, in order of importance if you like, I want the whole UK to get the opportunity to escape Brexit, but of course an EU referendum doesn't guarantee that Scotland escapes Brexit – we could have the same result we had in 2016.
"Whether it's Brexit or stopping any other Westminster policy being imposed on Scotland, the way to do that is to become independent and that's why that choice over the future of our country is so important."
She added: "I think Boris Johnson's dog-whistle comments on migration are just one of many examples why we don't want him, and shouldn't want him, to be prime minister,
"My view is that, in principle, if somebody comes to Scotland to make it their home and make a contribution, they should be welcomed."
The Tories warned the election in Scotland is on a "knife edge" as they called on pro-union supporters to back the party.
Interim leader Jackson Carlaw said that was the only way to "make Nicola Sturgeon listen for once".
He said: "We can say no to a second independence referendum, we can say no to more division and we can make Nicola Sturgeon listen for once."
"She's said she'd prop up Jeremy Corbyn in Number 10 despite his unsuitability for the job.
"She's made clear she'll demand a second independence referendum as early as Friday. She has said she wants to hold that referendum next year, dragging us back to yet more division."
Scottish Labour leader Richard Leonard said Thursday's vote "isn't just about Brexit" as the election campaign enters its final few days.
Lib Dem leader Willie Rennie believes his party could unseat SNP Westminster leader Ian Blackford.
He said: "A win in the Highlands would be a body blow to the SNP's campaign especially as it would be a win from their Westminster leader. Craig Harrow has a great chance of stopping another independence referendum."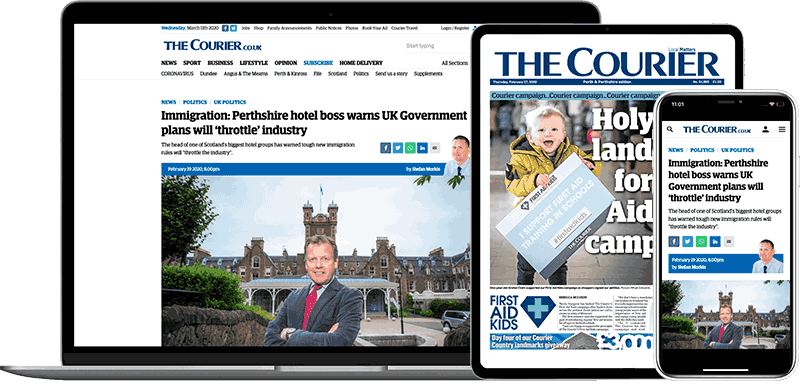 Help support quality local journalism … become a digital subscriber to The Courier
For as little as £5.99 a month you can access all of our content, including Premium articles.
Subscribe