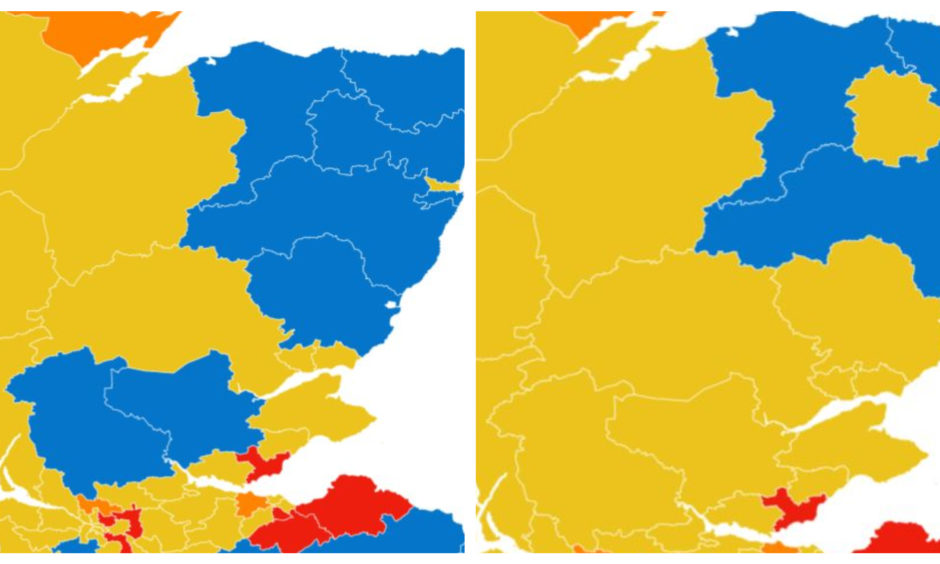 This map shows how the political landscape of Tayside and Fife could look by Friday morning.
Voters will go to the polls on Thursday to cast their vote in the 2019 General Election.
And YouGov's final poll, published on Wednesday morning, predicts several changes across Courier country's constituencies.
Click on the map below to view how Tayside and Fife's political landscape could change overnight from Thursday into Friday:
The new poll predicts that Tory candidate Kirstene Hair will lose her Angus seat to the SNP; with the party's Luke Graham also losing out to the Nationalists in Ochil and South Perthshire.
It also predicts that the marginal seats of North East Fife, and Perth and North Perthshire will remain under SNP control.
The poll also claims that UK-wide, the Tories will end up with a 28-seat majority; down on a previous poll predicting a bigger success.
YouGov's MRP model correctly called 93% of seats in the 2017 general election.
Final YouGov poll predicts six SNP gains including two in Courier Country but Tories to win small majority