It was a dramatic night across Tayside and Fife as the results of the General Election were declared at counts across the area.
For those of you just waking up, here's a low down of all that happened across Courier country overnight.
Tories ousted by SNP in Angus
In one of the most dramatic moments of the night, Kirstene Hair failed to regain her Angus seat, losing out to the SNP's Dave Doogan. The Nationalist secured 21,216 votes to Hair's 17,421. The Tory politician had taken the seat from the SNP in 2017.
Wishart holds on to seat with far bigger share of vote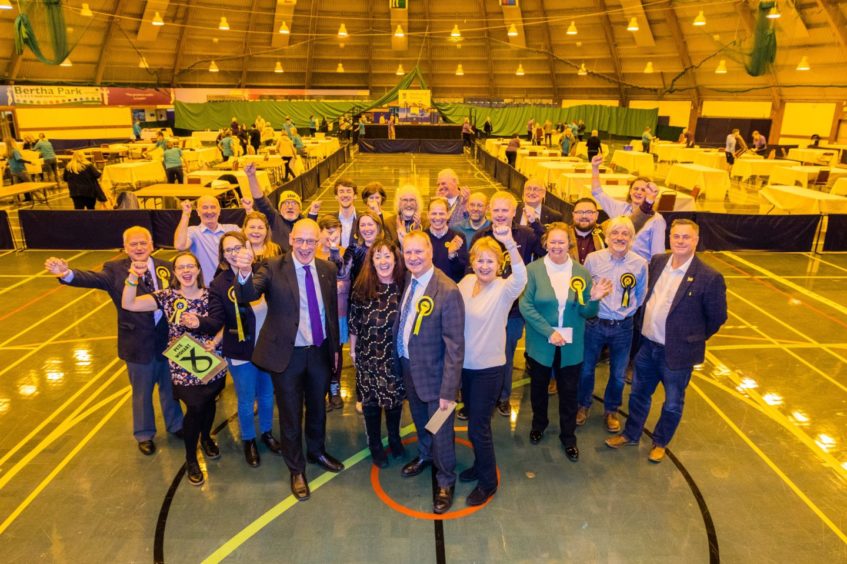 The SNP's Pete Wishart was about 7,500 votes ahead of his nearest rival, Conservative Angus Forbes. Mr Wishart secured 27,362 votes to Mr Forbes 19,812.
It was quite the result for the veteran Perth and North Perthshire MP, who secured a majority of just 21 votes over his Tory rival Ian Duncan at the 2017 election.
I am just so pleased with this result. It is a bigger share of the vote than I got in 2015 and only 17 votes less than that landslide. It's also the 2nd biggest SNP vote in the country. It's roughly back to where we were 4 years ago. https://t.co/IQMMeF50uG via @thecourieruk

— Pete Wishart (@PeteWishart) December 13, 2019
SNP win Ochil and South Perthshire
Another upset saw Ochil and South Perthshire move from the hands of Conservative Luke Graham to the SNP's John Nicolson. It seems voters were not deterred from the latter's hustings gaffe in November when he confused the constituency with East Dunbartonshire.
Major upset in North East Fife as Lib Dems gain seat from SNP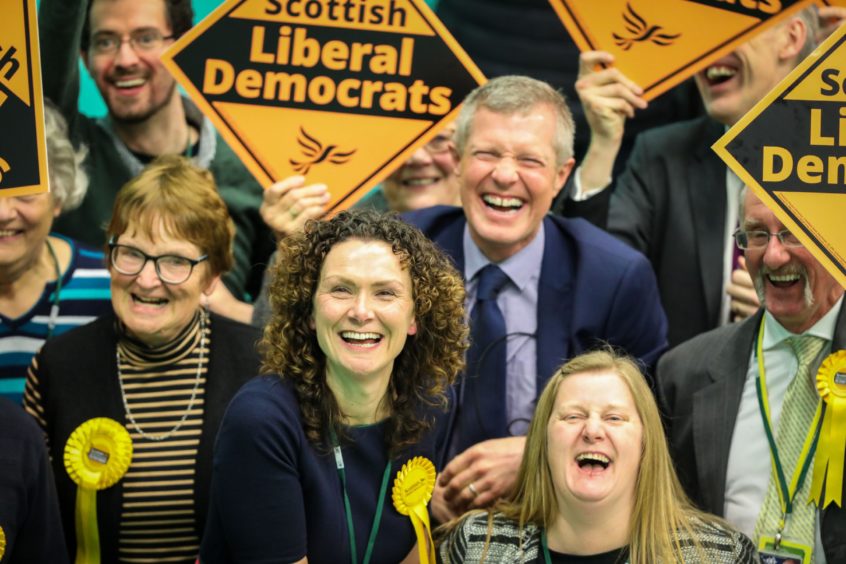 Liberal Democrat Wendy Chamberlain came out victorious in the fight for North East Fife, unseating the SNP's Stephen Gethins. There was huge interest in the seat after Mr Gethins emerged the winner with a mere two-vote majority in 2017.
Resounding victory for SNP in Dundee
Both Stewart Hosie and Chris Law secured comfortable victories in their constituencies in Dundee. Mr Hosie garnered 24,361 votes to win in Dundee East, some 14,000 more than his nearest rival, Conservative Phillip Scott, who got 10,986. Mr Law secured 22,355 votes, a comfortable win over Labour's Jim Malone on 10,096.
Suspended SNP candidate wins in Kirkcaldy and Cowdenbeath
In one of the most incredible stories of the night, Neale Hanvey won the Kirkcaldy and Cowdenbeath seat from Labour's Lesley Laird. Despite Mr Hanvey being suspended from the party amid allegations of antisemitism, it was still counted as an SNP gain. Mr Hanvey took 16,568 votes to Mrs Laird's 15,325.
Two Fife seats held by SNP
The SNP's Peter Grant held his Glenrothes seat with a majority of more than 12,000 (he secured 21,234 votes).
Likewise, the party's Douglas Chapman retained the Dunfermline and West Fife seat with 23,727 votes.
Jeremy Corbyn to stand down
Labour leader Jeremy Corbyn announced he would not be staying on as Labour leader for another election following a disastrous night for the party.
Mr Corbyn defended putting forward a "manifesto of hope" that would help wrong the injustices and inequalities gripping the nation and tackle the climate crisis. He will stay on until a new leader is found.
Lib Dem leader Jo Swinson loses her seat
Liberal Democrat leader Jo Swinson lost her East Dunbartonshire seat to the SNP's Amy Callaghan, who took just 149 votes more.
Speaking after the loss, Mrs Swinson said: "But let me say now, for millions of people in our country these results will bring dread and dismay and people are looking for hope.
"I still believe we as a country can be warm and generous, inclusive and open and that by working together with our nearest neighbours we can achieve so much more."
The Lib Dems have appointed the party's deputy leader Sir Ed Davey and president Baroness Sal Brinton as joint leaders.
Nicola Sturgeon filmed celebrating Jo Swinson's defeat
Footage captured on Sky News appeared to show Scotland's First Minister Nicola Sturgeon celebrating Jo Swinson losing her seat to the SNP. The footage quickly went viral.
Nicola Sturgeon caught by Sky when she learned about Lib Dem leader Jo Swinson losing her seat. pic.twitter.com/y0O4vQRIf5

— Jim Waterson (@jimwaterson) December 13, 2019
Veteran Labour MP Dennis Skinner loses seat
Labour's Dennis Skinner, who has been a fixture in parliament for 49 years, has lost his Derbyshire seat. The 87-year-old secured 16,492 votes to Tory Mark Fletcher's 21,791.
Mr Fletcher paid tribute to his rival, saying: "Dennis Skinner has served this seat with tremendous distinction. He has been a wonderful constituency MP and he has inspired millions of MPs."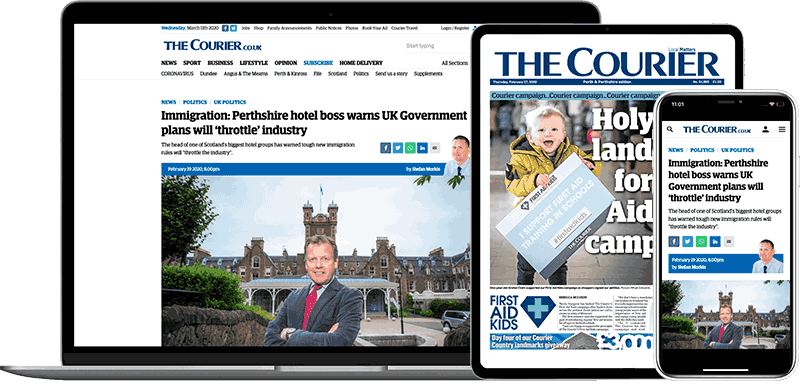 Help support quality local journalism … become a digital subscriber to The Courier
For as little as £5.99 a month you can access all of our content, including Premium articles.
Subscribe