Calls for a second Scottish independence referendum will become louder after yesterday's general election.
With the SNP taking six seats from a Conservative party who won a significant overall majority it suggests we may be a nation more divided than living memory can recall.
The state of the parties bears this out. The Conservatives gained 47 seats for a total of 367 to clinch the largest majority of any government since 2001 and the party's highest number of seats since Margaret Thatcher was leader.
Yet at the same time the Tories suffered losses in Scotland, with SNP reigning supreme to claim 48 of the 59 seats, an increase of 13 from 2017.
GENERAL ELECTION: Map shows Scotland covered in yellow after SNP wins landslide
This strengthens the hand of SNP leader Nicola Sturgeon, who will make it priority number one to secure a second Scottish independence referendum after the defeat in 2014.
The Tories – aka the Conservative and Unionist party – will be loathe to give her one and Boris Johnson, much like David Cameron before him, will not want to be known as the Prime Minister who allowed the UK to be split.
Sturgeon set for showdown with PM as Scotland and UK take 'divergent paths'
This leaves a stalemate, with one option being Scotland holding an independence referendum without consent from Westminster.
It would not be legally binding but it would send out a message to Westminster that, if the vote goes the way of the nationalists, independence is what Scotland wants.
This is not without recent precedent – it happened in 2017 when the Catalans held a similar poll to break away from Spain.
But should it be Scotland's next step?
Vote below.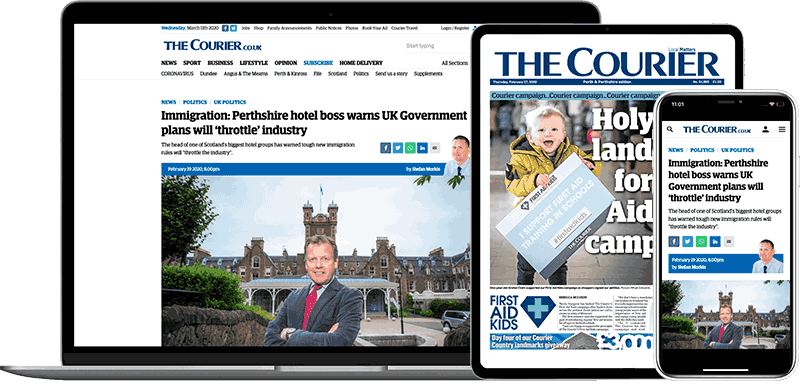 Help support quality local journalism … become a digital subscriber to The Courier
For as little as £5.99 a month you can access all of our content, including Premium articles.
Subscribe