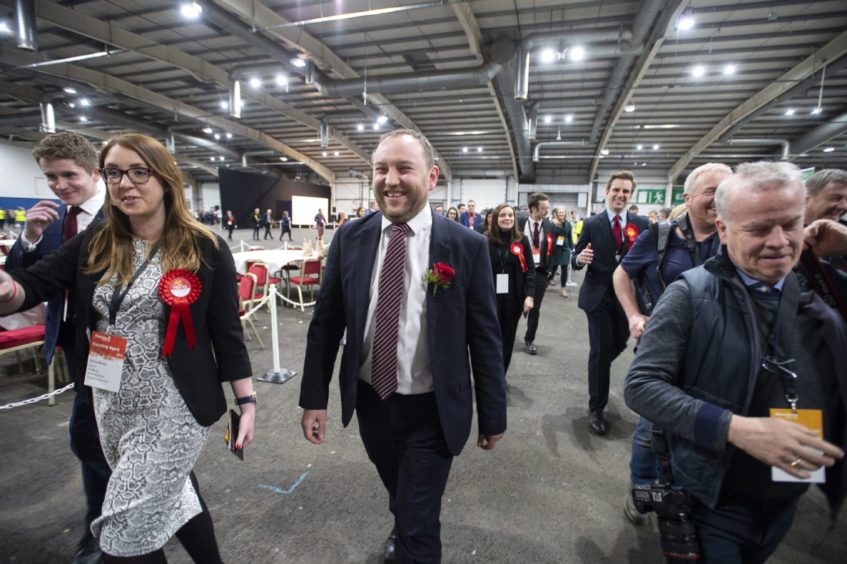 As Labour continue to debate life after Jeremy Corbyn, deputy leadership contender Ian Murray shares his plan to take the party back to power.
Ian Murray is an MP used to a fight. First elected in 2010, the Edinburgh South MP has survived two historic SNP landslides and is now a lone red buoy floating in a sea of nationalist yellow.
Mr Murray has greater ambitions than just survival, however. The former shadow Scottish secretary is bullish and bold about what his party needs to do to win back its former heartlands.
"We can't afford continuity", he said. "In 2010, when Gordon Brown was prime minister, we won 41 seats in Scotland on 1.1 million votes. It's continually gone downhill because we haven't provided a credible leadership and a credible policy platform.
"The architects of this disaster can't be the architects of the future", he added.
Mr Murray is reminded of that "disaster" each day as he navigates his way to a new parliamentary office – he made the decision to relocate after all his Labour neighbours lost out to the Tories in December.
I'm standing to be Deputy Leader of the Labour Party to change our party so that we can transform people's lives.

This is my story.

Join my campaign – https://t.co/lg9K0LyuwV#MurrayForDeputy pic.twitter.com/cFrxrO6kGl

— Ian Murray MP (@IanMurrayMP) January 16, 2020
He continued: "Look, I'm in this to shake it up. I'm trying to impress upon anyone who has got a vote in this deputy leadership contest that we can't afford continuity.
"I'm running for deputy leadership because I do feel there is a big gap at the top of the UK Labour Party for too long in our understanding of Scotland and we have to sort that."
Labour's performance in Scotland has been one for much debate in recent years and views on how to turn the party's fortunes around have varied wildly.
Clive Lewis, who dropped out of the leadership race earlier this month, said Labour should "give up" and instead "have a permanent pact with the SNP".
The SNP are not our friends here — they want to destroy the Labour Party…
Mr Murray was unimpressed, saying: "I wouldn't start talking about things in Norwich where he represents because I don't know the issues and it would be wrong for me to do so. I would suggest that the same should apply to him.
"The SNP are not our friends here — they want to destroy the Labour Party and they're quite happy with a Conservative majority down here.
"The worse thing the SNP could have is a credible alternative Labour government that's just about to take power at Westminster."
Two former Labour leaders who know a thing or two about taking the party to power, Tony Blair and Gordon Brown, have both backed Mr Murray's bid for the deputy leadership. In normal circumstances that may be viewed as a huge boost, but with a Corbyn-backing membership is it a kiss of death?
"No I don't see it that way", he said. "They are the people who brought the Labour Party into government and transformed the country. They are the ones who are looking at me and saying Ian has got the plan and the analysis and the honesty and the principles to take this forward."