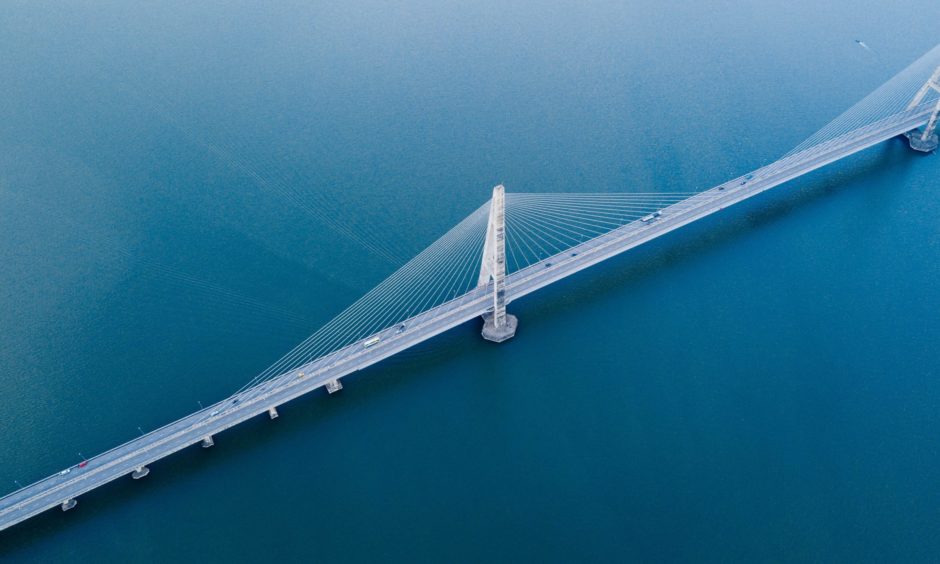 Boris Johnson has revived plans to build a £20 billion bridge between Scotland and Northern Ireland.
Downing Street confirmed this morning that the prime minister had tasked "a range of government officials" to examine the proposal.
Mr Johnson first floated the idea in an interview in 2018, saying: "What we need to do is build a bridge between our islands. Why don't we? Why don't we?"
At the time the idea was dismissed as fantasy, with experts warning that construction would have huge logistical challenges.
The big infrastructure projects that Belfast needs are decent railway lines to Dublin and Derry. It has neither. That would cost a fraction of this ludicrous bridge to Stranraer

— Andrew Adonis (@Andrew_Adonis) February 10, 2020
Nevertheless, a spokesperson for the prime minister said: "This is an idea which the prime minister has expressed interest in in the past and I think he said at the time 'watch this space'.
"The prime minister set out that this was an idea which he believed could have some merit. As a result of that you would expect government to be looking into it.
"Work is under way looking into it."
He added: "The prime minister is ambitious in terms of infrastructure projects. He is looking at a wide range of schemes across the United Kingdom which could boost connectivity.
"Government officials are carrying out work in relation to the idea of a bridge linking GB mainland to NI. There's a proper piece of work being carried out into the idea."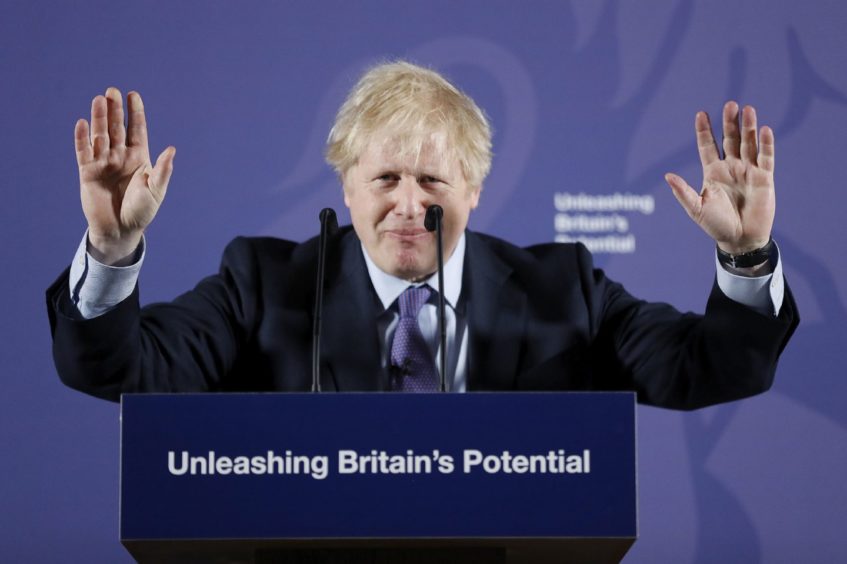 It is thought the work being done amounts to a scoping exercise examining the feasibility of such a link.
Plans for a combined road and rail crossing have already been drawn up by Aberdeen academic Alan Dunlop.
'Very positive and quite a surprise'
Professor Dunlop, who splits his time between Robert Gordon and Liverpool universities, believes such a bridge could offer a massive economic boost to both countries and help re-balance the British economy away from the south of England.
He told us: "This latest news is very positive and quite a surprise — a surprise because I thought all HS2 would eat up all the cash for other large transport projects.
"It would be great for the country. Whether you're a nationalist or unionist it would boost tourism and trade for both sides of the crossing, while providing an extra needed physical link after Brexit."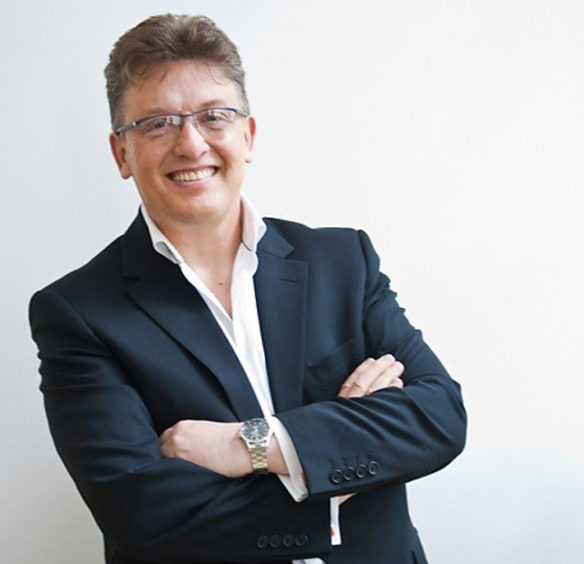 Professor Dunlop has mapped two potential bridge routes — one from Larne to Portpatrick, costing around £20 billion, and another route from the Mull of Kintyre to Torr Head potentially costing between £12 billion and £15 billion.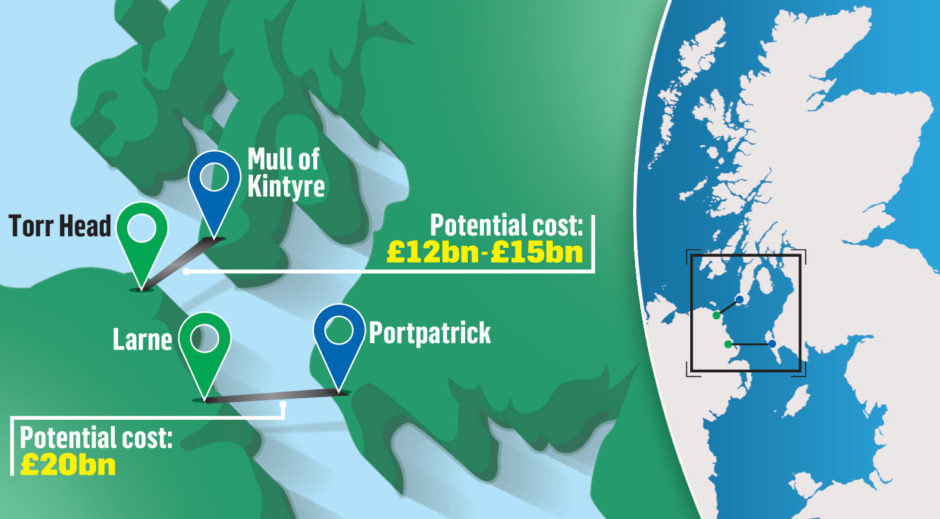 The architect said the project would likely take "between 10 and 15 years to complete".
He added: "A Celtic Bridge will re-balance the over-concentration of power in the south of England and could bring extraordinary benefit to many areas.
"I've had many calls from engineers and politicians about this — none from Boris Johnson so far, but now the proposal is moving forward I'll be checking my phone."
The SNP dismissed the plan as a "vanity project".
A spokesman said: "It is going to take more than a bridge to undo the harm to EU relations that the Tory government has caused with its extreme Brexit plans, and given Boris Johnson's failed history of unwanted and over budget bridge projects we are going to take a lot of convincing.
"The SNP will always welcome engagement with how we can strengthen relations with Northern Ireland and Ireland, but we will focus on practical and achievable ideas – not unsubstantiated vanity projects and baseless briefings which this Tory Prime Minister is all too familiar."