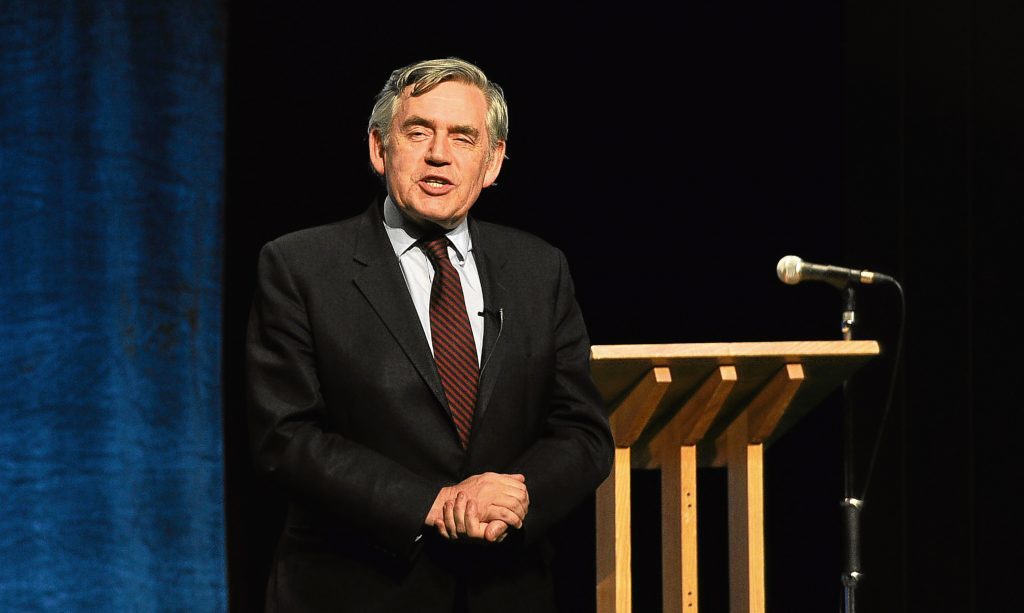 Gordon Brown has warned that the UK will collapse "in this century just as the British Empire collapsed in the last" without urgent reform.
The former prime minister said Scotland risks becoming "one of the west's most divided countries" as debates on independence and Brexit continue to rage.
Mr Brown's comments come as a major new poll laid bare Scotland's deep divisions on some of the key constitutional issues.
The YouGov survey of 2,500 Scots, conducted last week, shows that, in the wake of the Brexit and independence referendums, 57% believe Scotland is now divided. By contrast, only 16% think that Scotland is a united country.
Of those who agree Scotland is a divided nation, nearly half fear that the divisions left by independence and Brexit will last for a generation and may never be healed.
Mr Brown, speaking ahead of a conference in Newcastle on Friday, said: "The poll shows Scotland is at risk of becoming one of the west's most divided countries – and stuck in a rut. I want us to break out of the trench warfare from which everyone loses out.
"We are divided because we have been polarised by extreme positions – either a no-change, status quo 'do nothing' stance or an ever harder separation including now abandoning the UK pound."
The polling was commissioned by Our Scottish Future to assess the scale of division in Scotland left by a decade of constitutional upheaval.
The poll shows that Scotland is not just more divided than at any time in my lifetime but these divisions could dominate our lives for many decades to come.
Almost half of those polled said that division attributed to Brexit and independence had eroded trust in Scotland's political system, and more than a third agreed that the division made it less likely they would discuss politics with casual acquaintances.
Only 2% agreed with the statement that the divisions would be overcome within the next year
Mr Brown added: "The poll shows that Scotland is not just more divided than at any time in my lifetime but these divisions could dominate our lives for many decades to come.
"Scotland looks more like two nations not the united country I'd like it to be.
"Divisions over independence and over a referendum are now spilling over into other areas – the future of the pound, the future of Scotland's relations with Europe, the priorities we give to health, education and high-quality jobs and the environment."
The ex-New Labour leader also hit out at Boris Johnson, saying the current prime minister "is not offering any new ideas…other than cosmetic gestures".
"We have to listen and be prepared to rethink our view of what the UK is, the shape it takes, what binds us together", he said.
He went on to warn: "Many people fear the UK will collapse in this century just as surely as the British Empire collapsed in the last.
"We need not only to listen and learn, but then have the courage to change and reform. All of us who love Scotland, and want the best for its future know Scotland deserves better than this. It's time to do something radically different – work together, not pull apart."
Andrew Bowie, vice-chairman of the Conservative Party for the Union, said Mr Brown was correct in "some ways" but dismissed suggestions that the current prime minister did not take Scotland seriously.
The West Aberdeenshire and Kincardine MP said: "Many friendships and families were wounded by the independence debate in the run-up to 2014.
"Even though Scotland voted to stay part of the United Kingdom, the SNP won't let the country heal. So, in some ways, Mr Brown is right.
"But, the notion that a record increase in Scottish funding is 'cosmetic' is laughable. Any tribalism in Scottish politics has been more than matched by Labour's attitude under Jeremy Corbyn.
"We need to put 'us and them' aside and do better for Scotland and the UK."
Polling shows the people of Scotland don't trust a word Gordon Brown says on Scotland's future.
SNP deputy leader Keith Brown rejected Mr Brown's analysis and pointed to a YouGov survey of 1,000 Scots last month which showed more than half did not trust the ex-Chancellor.
He said: "Polling shows the people of Scotland don't trust a word Gordon Brown says on Scotland's future – and it's no wonder, when he would opt for the Tories' Brexit shambles instead of independence.
"Mr Brown should be supporting the people of Scotland's democratic right to choose their own future, instead of siding with Boris Johnson.
"Independence will allow us to protect our vital national interests and create a fairer, more prosperous country – instead of having policies imposed on us by a right-wing Tory government."
---
Analysis: Gordon Brown speaks, but is anyone listening?
Gordon Brown is often hailed as the man who saved the Union with a barnstorming speech on the eve of the 2014 independence referendum.
Appearing at a Glasgow Better Together rally, the former prime minister asked Scots to stand firm and continue their support for the shared endeavour that is the United Kingdom.
"We not only fought two world wars together, we built the peace together, we built the health service together, we built the welfare state together, we will build the future together. What we have built together by sacrificing and sharing, let no narrow nationalism split asunder ever", he said.
Mr Brown, in a speech which has been viewed more than half a million times on YouTube, pointed to the economic uncertainty of independence and accused the SNP of luring people into "a trap".
"It's an economic minefield where problems could implode at any time, an economic trapdoor down which we go from which we might never escape", he warned.
Almost six years on, those words now ring hollow with many as Brexit begins to bite.
The 2016 referendum smashed the promises of 2014. Not only did the result show stark differences between the wants of the four nations of the UK, the English nationalism on show at the heart of the UK Government alienated many Scottish unionists.
Mr Brown's warnings over division and pleas for unity may therefore be heartfelt, but while the actions of Downing Street continue to alienate many north of the border anger will only continue to rise.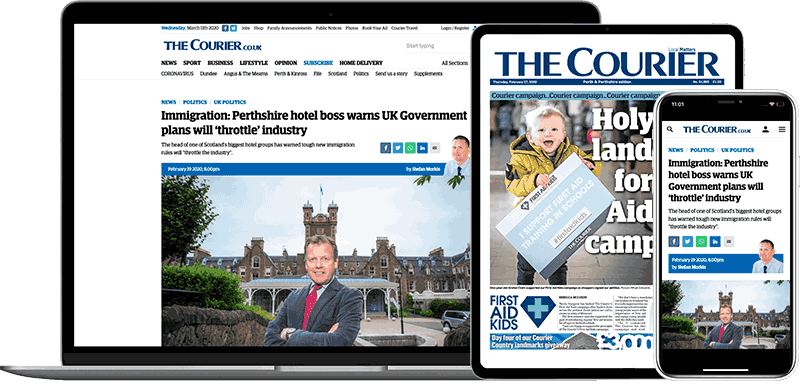 Help support quality local journalism … become a digital subscriber to The Courier
For as little as £5.99 a month you can access all of our content, including Premium articles.
Subscribe