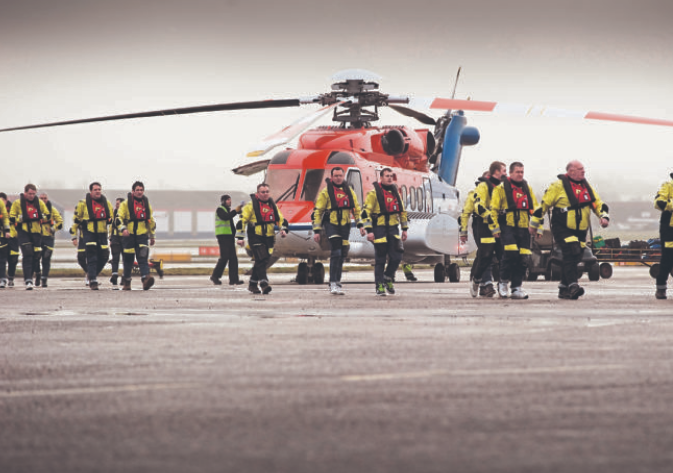 An MP has demanded answers from the UK Government over the future of post-Brexit safety rules for North Sea helicopters.
Alex Cunningham, the Labour MP for Stockton North, said a failure to provide clarity over future regulations would cause "needless stress and anxiety" to offshore workers.
He spoke out after questioning Conservative ministers on whether orders issued by the European Aviation Safety Agency (EASA) would still apply to North Sea operations after the end of the Brexit transition period, due on December 31.
Mr Cunningham, who is a member of the RMT trade union parliamentary group at Westminster, has specifically highlighted an EASA technical order covering emergency breathing systems on helicopters, which he said was imminent.
However, the UK Government has said it will not enter into treaty obligations for UK laws to be aligned with that of the EU or the EU institutions, including the EASA.
Mr Cunningham said: "Offshore oil and gas workers, not to mention helicopter operators, need clarity and certainty over the regulatory regime that will apply to helicopter transport, post-Brexit.
"In the UK and Norwegian sectors there were six helicopter accidents, three fatal, between 2009 and 2016, taking the lives of 33 passengers and crew.
"As a member of the RMT parliamentary group, there is a shared commitment to improve all aspects of safety for offshore workers, including the effectiveness of regulations in preventing offshore helicopter accidents from happening in the first place."
He added: "If the government is pursuing regulatory divergence in this sector, then they need to tell offshore workers and their unions exactly where those divergences will be and what they will mean for safety standards, crew and those travelling 'in the back.'
"Anything less will cause needless stress and anxiety to offshore workers and their families."
Offshore helicopter safety has been in the spotlight since a series of incidents and tragedies, including the loss in April 2009 of all 14 passengers and two crew when their Bond Super Puma came down off Peterhead, as well as the subsequent death of four passengers in a helicopter crash off Shetland in August 2013.
Currently, the EASA is responsible for many safety rules, such as aircraft certification, continued airworthiness and aircrew regulation.
The Civil Aviation Authority (CAA) has responsibility for aircraft flight
safety, and implementing EASA regulations and standards, while the Health and Safety Executive (HSE) has responsibility for ensuring that helicopter decks on
offshore installations are safe, and the industry and the workforce are
responsible for other aspects of safety.
The UK Government's Department for Transport and the CAA declined to comment.
Responding to a parliamentary question from Mr Cunningham in March, which asked whether EASA technical standard orders would still apply after the Brexit transition, Transport Minister Rachel Maclean said: "As the prime minister has made clear, the most important objective – in all policy areas – is for the UK to have economic and political independence.
"Whatever happens, we will not enter a relationship in which we do not have control of our own laws and political life. That means we will not agree to any Treaty obligations for our laws to be aligned with the EU's or for the EU's institutions, including the European Court of Justice, to have any jurisdiction in the UK. This includes the European technical standard orders."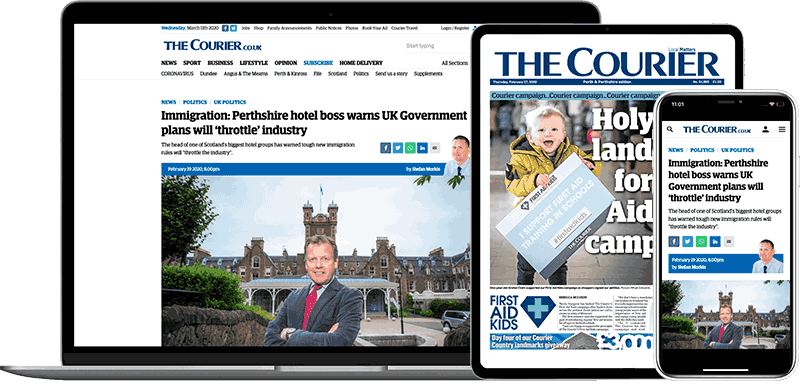 Help support quality local journalism … become a digital subscriber to The Courier
For as little as £5.99 a month you can access all of our content, including Premium articles.
Subscribe