Boris Johnson has been accused of launching a "full-scale assault" on devolution after Westminster moved to take more powers back from Brussels.
SNP Westminster leader Ian Blackford said the prime minister had a "hostile agenda" against Holyrood after UK ministers decided to hold former EU powers in Whitehall.
Mr Blackford, speaking at prime minister's questions, said: "The prime minister is launching a hostile agenda against devolution.
"Tomorrow this Tory government will publish legislation for its biggest power grab since the Scottish people voted overwhelmingly for the Scottish Parliament in 1997.
"Westminster's plan to impose an unelected, unaccountable body to rule on decisions made by the Scottish Parliament will not be accepted.
"The decisions of the Scottish Parliament must and will be decided by the Scottish people."
Responding, Mr Johnson said: "On the contrary, what we are doing is possibly the biggest single act of devolution to Scotland, to Wales, to Northern Ireland, in modern memory and he should be celebrating the 70 powers or more that are going to be transferred to the elected people in Scotland."
He added: "As for his point about respecting referendum results, there was a referendum on the issue of Scottish independence on the issue of breaking up the union in 2014.
"In 2014 they said at the time that it was going to be a once in a generation event, I think they should keep their promises to the people of this country and to the people of Scotland."
The prime minister, in response to Lib Dem acting co-leader Sir Ed Davey, later committed to holding a public inquiry into the handling of the pandemic.
He said: "As I've told the House several times, I do not believe that now in the middle of combating, still as we are, a pandemic is the right moment to devote huge amounts of official time to an inquiry, but of course we will seek to learn the lessons of this pandemic in the future and certainly we will have an independent inquiry into what happened."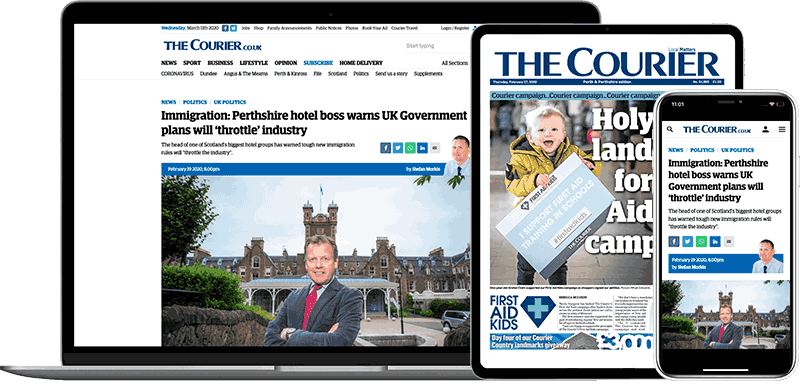 Help support quality local journalism … become a digital subscriber to The Courier
For as little as £5.99 a month you can access all of our content, including Premium articles.
Subscribe