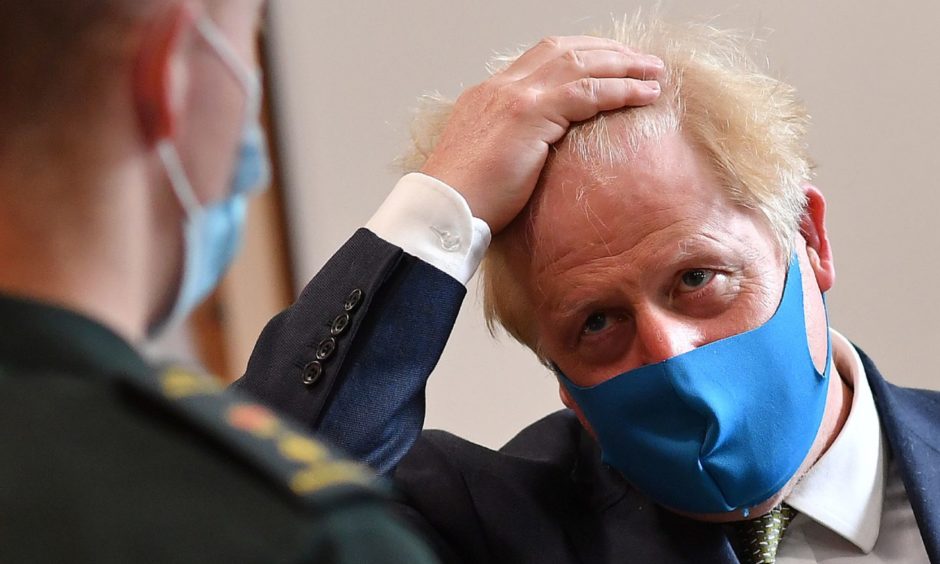 "It'll all be over by Christmas…" Where have we heard that one before?
Not quite sure if there'll be a festive kickabout with this enemy, but ever the optimist Boris Johnson reckons our war with Covid will be at or near its end by December.
Forgive the scepticism, but did Mr Johnson not make similar pronouncements in April? Something about "turning the tide" on an "invisible mugger"?
Coronavirus is still very much with us and will be for a long time. What the prime minister is seeking to address with his comments is the forthcoming economic meltdown.
Indeed, Mr Johnson all but admitted this when asked why he was relaxing the lockdown in England further when his chief scientific adviser, Sir Patrick Vallance, said it would be better for folk to continue working from home for the foreseeable.
"The chief scientific adviser and the chief medical officer give us advice, which we of course take very very seriously. But in the end, decisions are taken by the elected politicians," Mr Johnson told the nation.
Boris Johnson claims Britain will see 'significant return to normality' by Christmas
Whatever happened to the maxim "we're following the science"? A line that surely has now been amended to "we're following the science, as long as it is economically expedient".
The prime minister was of course careful to caveat his speech with caution, promising to reintroduce restrictions if there is a spike in cases.
But with new powers handed to local authorities in England to initiate their own lockdowns, the responsibility for tracing farmed out to pub landlords and now the responsibility for deciding whether people work from home handed to employers – who will make the decision to reimpose lockdown? The Local Government Association and CBI or the UK Government?
Britain was slow into its first lockdown with devastating results. If, as Mr Johnson tells us, the virus returns with "more virulence" in the winter decisive action will be needed.