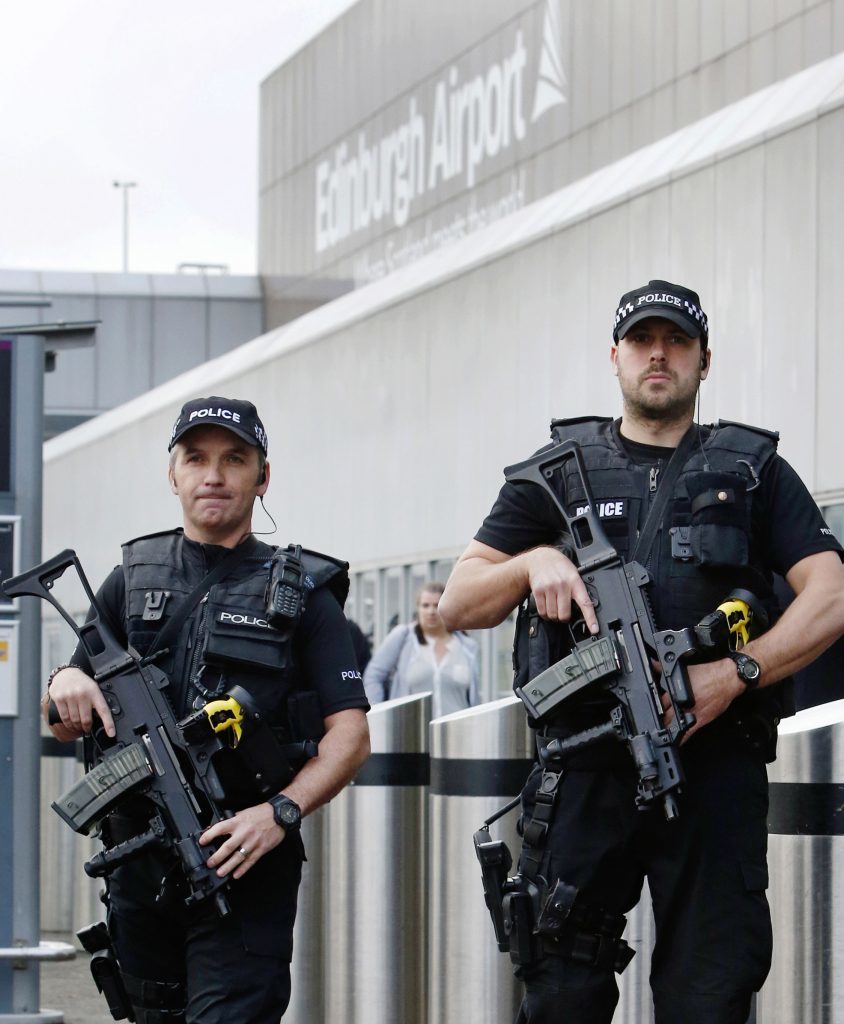 The use of lie-detector tests in the rehabilitation of convicted terrorists must be measured against how far liberal democracies are willing to go in the war on terror, a top academic has said.
Dr Tim Wilson, director of St Andrews University's centre for the study of terrorism and political violence (CSTPV), said polygraph tests would most likely be used to see whether someone had been rehabilitated following time in prison.
It follows a row between Holyrood and Westminster over the use of tests, with Scottish Justice Secretary saying the only place for them is on the Jeremy Kyle show.
The UK Government wants to introduce the tests nationwide.
Dr Wilson cited recent terrorist cases — including the Fishmonger's Hall example — which might have caused Westminster to consider using lie-detector machines.
Usman Khan, 28, from Staffordshire, was appearing at a special event celebrating "reformed" prisoners when he uncovered a fake suicide vest and pulled out two knives, killing Jack Merritt and Saskia Jones.
Mr Merritt worked as part of the prisoner rehabilitation programme.
Why would government introduce the test?
Dr Wilson said: "This is the first time I've come across it in UK counter-terrorism and certainly for this purpose. I mean I would have some sense that it's the kind of thing the FBI and CIA might use in trying to evaluate whether intelligence or an agent was trustworthy.
"But what this seems to be about is very closely tied to release programmes.
"So it's a very different usage. It's geared towards trying to frankly answer the unanswerable which is how can you release someone safely into the community with an absolute guarantee that they have renounced their previous convictions, beliefs and inspirations."
Would it work?
Asked whether the process would work, he added: "This seems innovative to me.  The world of counter terrorism is so huge and fast moving I can't give you a definitive guarantee that's never been tried before but it's not been on my radar.
"I don't want to get too literary but Dostoevsky told us a long time ago the way to the ways of the human heart are dark and hard to predict.
"My own personal feeling, having just briefly reviewed the discussion of it, seems to be of a more liberal SNP policy versus a hardline from the Tory party.
"Would lie detectors be a useful auxiliary tool to build into discussions around early release or release back into the community?
"I'm not absolutely opposed to that – I can see they might have a place.
"But, you know I'm not an expert on how reliable they are and my concern would be they would end up being fetishised and become a very crude metric, rather than one tool amongst many."
Democracy vs Dictatorship
Ultimately, Dr Wilson said the argument would come down to how far democracies were willing to go to suppress terrorism.
"Dictatorships have a much better record of smashing terrorism because they don't care if they go down on the innocent and the guilty," he said.
"But if we're trying to be vaguely abiding by liberal democratic norms this is the really difficult thing.
"The cost though of the hard-line security response – 'let's extend sentences let's not release people early' – has many attractive qualities to it and it probably has a lot of vote-winning potential, although I think again there are interesting political culture differences between both sides of the border.
"But we should not underestimate the value of those who are successfully released back into the community and do not get involved in terrorism, again, which is by far the majority as I understand it, as ambassadors for that.
"There's nothing more powerful potentially than someone who's walked that road, done a long stretch, comes out and talks to teenagers who may be in danger of finding that subculture glamorous and seductive and saying 'I screwed up'.
"So there are costs to clamping down on any sort of early release.
"It's not an enviable set of decisions and to those who have to make them have my full sympathy."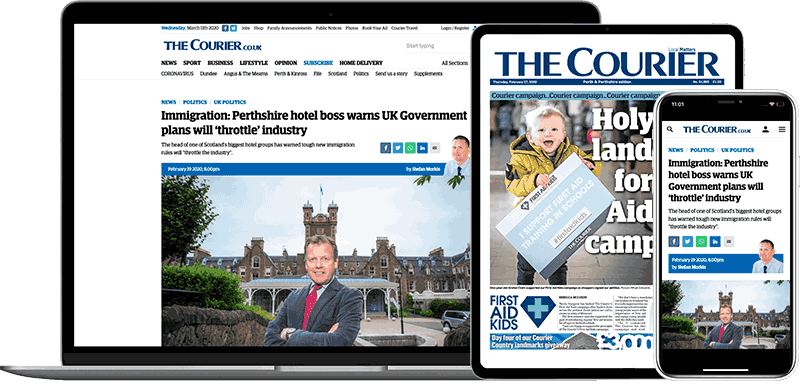 Help support quality local journalism … become a digital subscriber to The Courier
For as little as £5.99 a month you can access all of our content, including Premium articles.
Subscribe