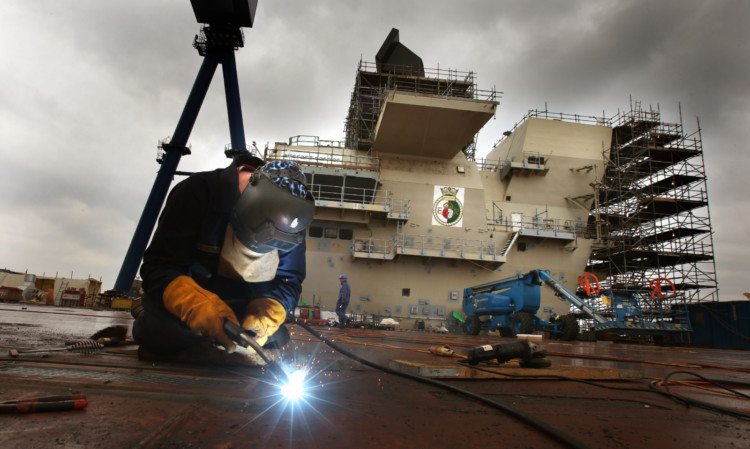 Flagship Navy super-carriers could be left to "rust at Rosyth" in a row over shipyard jobs by the Clyde.
A trade union threatened to down tools on the £6 billion Fife project if a single Glaswegian is left out of work as the war of words grew over Type 26 frigates being built at BAE yards in the west of Scotland.
GMB Scotland officer Gary Cook vowed to do "whatever it takes" to ensure his members' demands are met, including effectively holding the HMS Queen Elizabeth and HMS Prince of Wales, the largest Navy ships ever built, to ransom in the port on the Forth.
He said: "The joint trade unions are as one. We will not accept one further compulsory redundancy on the Clyde. I want the Government to hear that loud and clear.
"We have got two aircraft carriers that have not been handed over yet at Rosyth. As far as we're concerned, they will rust at Rosyth if there are any compulsory redundancies on the Clyde."
Mr Cook added: "We've got a lot of Clydesiders working in Rosyth. We're a small family now, and like all small families we look after each other."
It emerged on Thursday that work on the Type 26 order by the Clyde would not begin until late next year.
The vessels will also be built at a slower pace in a move unions say could lead to 800 redundancies in the Glasgow yards.
Defence procurement minister Philip Dunne admitted to MPs the design phase would continue until the middle of next year.
The number of the boats on order has already been cut from 13 to eight.
Mr Dunne, standing in for Defence Secretary Michael Fallon in the Commons, said: "We have a commitment to build eight Type 26s on the Clyde and that will provide work for many years to come."
He would give no assurances there would be no redundancies.
SNP defence spokesman Brendan O'Hara said: "The answers given in the Commons will do nothing to reassure the workforce at the Clyde yards.
"It would clearly be an utter betrayal of the workforce and the whole industry if the UK Government were unable to keep to the pledges they made to the Clyde workforce.
"Just three years ago, the Prime Minister assured workers at BAE that 'Scottish defence jobs are more secure as part of the UK'."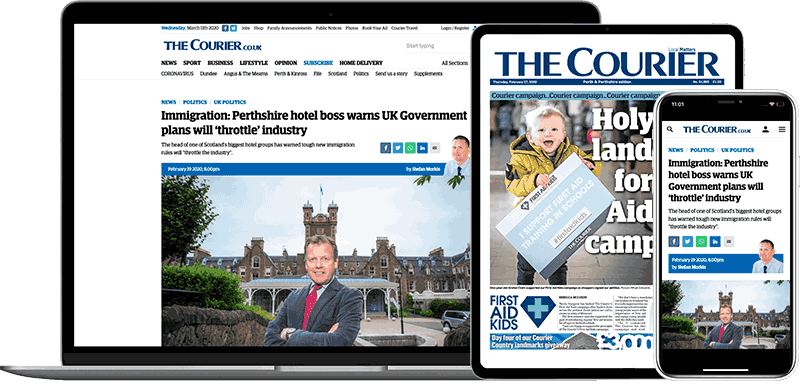 Help support quality local journalism … become a digital subscriber to The Courier
For as little as £5.99 a month you can access all of our content, including Premium articles.
Subscribe