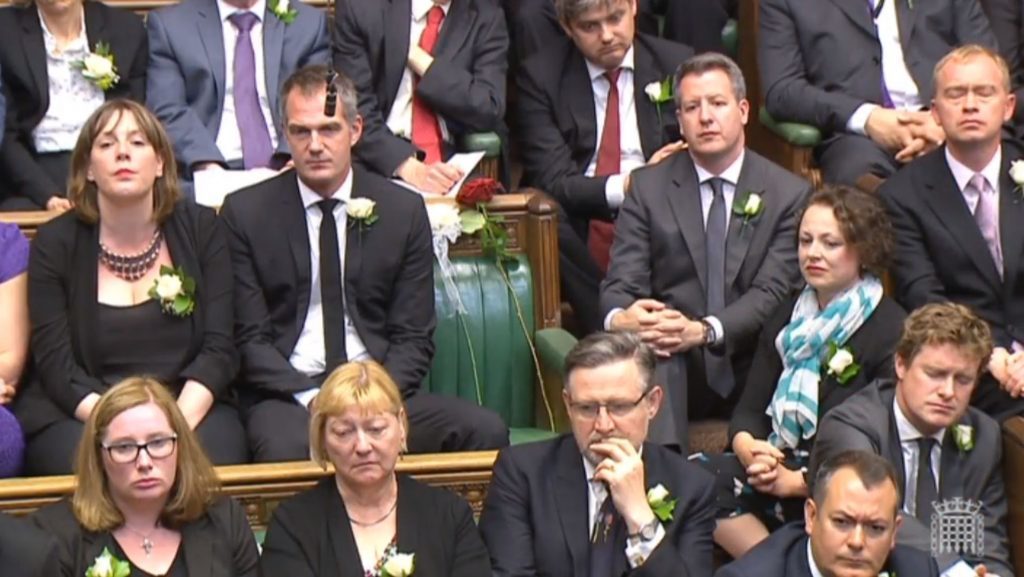 The House of Commons has met in "heartbreaking sadness" and "heartfelt solidarity" to pay tribute to Jo Cox, Speaker John Bercow said as several MPs broke down in tears.
Mr Bercow said the killing of the Labour MP – "in this manner, of this person, our democratically elected colleague" – was "particularly shocking and repugnant".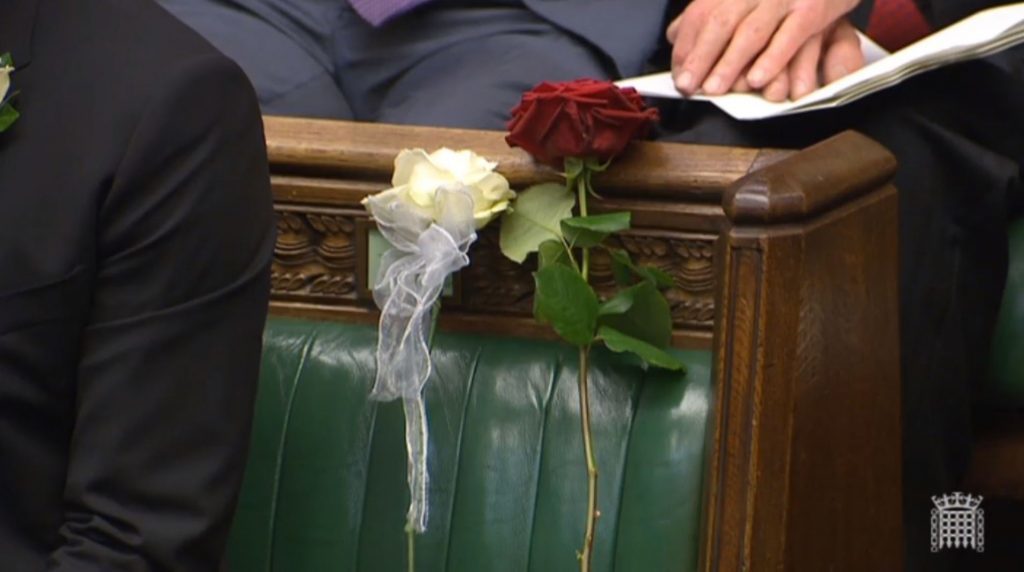 A single white rose was placed in Mrs Cox's usual place on the Labour benches while MPs of all sides wore the flower as a mark of respect.
Several of her Labour colleagues, including Heidi Alexander, Stephen Kinnock and Carolyn Harris, were in tears before Mr Bercow began the tributes.
Opening the recalled Commons session, Mr Bercow said: "Colleagues, we meet today in heartbreaking sadness but also in heartfelt solidarity.
"Any death in such awful circumstances is an outrage and a tragedy.
"Yet this death, in this manner, of this person, our democratically elected colleague Jo Cox, is particularly shocking and repugnant.
"All of us who came to know Jo during her all too short service in this House became swiftly aware of her outstanding qualities.
"She was caring, eloquent, principled and wise.
"Above all she was filled with and fuelled by love for humanity – devoted to her family and a relentless campaigner for equality, human rights and social justice.
"Jo was proud to be the member of Parliament for Batley and Spen, where she had her roots, and she was determined to live life to the full.
"She succeeded superbly.
"Jo was murdered in the course of her duty serving constituents in need.
"She fought for them, just as she fought for others at home and abroad who were victims of poverty, discrimination or injustice.
"An attack like this strikes not only at an individual but at our freedom.
"That is why we assemble here – both to honour Jo and to redouble our dedication to democracy."
In total silence, Labour leader Jeremy Corbyn was called to speak.
He said: "Last Thursday, Jo Cox was doing what all of us do – representing and serving the people who elected her.
"We have lost one of our own and our society has lost one of our very best.
"She spent her life serving and campaigning for other people – whether as a worker for Oxfam or for the anti-slavery charity the Freedom Fund, as a political activist and as a feminist.
"The horrific act that took her from us was an attack on democracy, and our whole country has been shocked and saddened by it.
"But in the days since, the country has also learnt something of the extraordinary humanity and compassion which drove her political activism and beliefs."
Mrs Cox's husband, two young children and family were sat in the public gallery watching as the Prime Minister joined those paying tribute to Mrs Cox.
As MPs, who all wore the white rose of Mrs Cox's native Yorkshire, wiped away tears, David Cameron spoke of the sadness the country felt at the killing of the "loving, determined, passionate and progressive politician".
He said: "We are here today to remember an extraordinary colleague and friend.
Jo Cox was a voice of compassion whose irrepressible spirit and boundless energy lit up the lives of all who knew her, and saved the lives of many she never, ever met.
"Today we grieve her loss, and we hold in our hearts and prayers her husband Brendan, her parents and sister, and her two children who are just three and five years-old.
"We express our anger at the sickening and despicable attack that killed her as she did her job serving her constituents on the streets of Birstall.
"Let me join the leader of the Opposition in his moving words in praising Bernard Kenny and all those who tried to save her.
"But above all in this House we pay tribute to a loving, determined, passionate and progressive politician, who epitomised the best of humanity and who proved so often the power of politics to make our world a better place."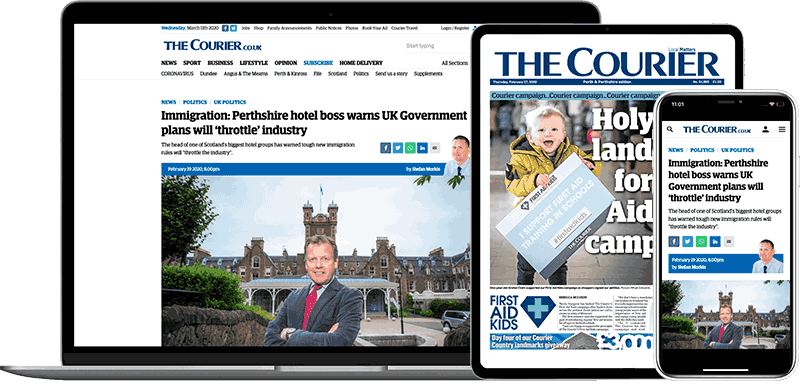 Help support quality local journalism … become a digital subscriber to The Courier
For as little as £5.99 a month you can access all of our content, including Premium articles.
Subscribe