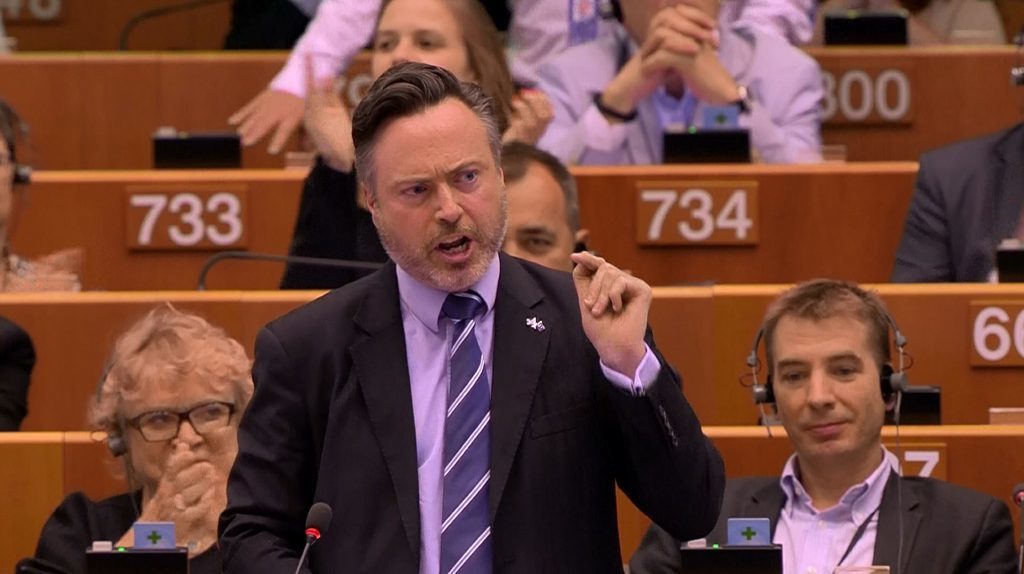 The UK should leave the EU before even negotiating an exit deal, the European Parliament has ruled.
In a brutal meeting in Brussels, where the SNP's Alyn Smith was given a standing ovation for a speech urging the remaining 27 member states not to "let Scotland down" and Ukip leader Nigel Farage was booed, MEPs voted for a swift Brexit.
After a debate between Parliament's political group leaders, EU Commission President Jean-Claude Juncker and Dutch minister Jeanine Hennis-Plasschaert, representing the EU Council's rotating presidency, Parliament voted a resolution on ways forward after the UK referendum on 23 June. The text was approved by 395 to 200, with 71 abstentions.
A Parliament spokeswoman said: "The UK must respect the wish of a majority of its citizens, entirely, fully and as soon as possible, by officially withdrawing from the EU before any new relationship arrangements can be made, says the European Parliament in a resolution voted after an extraordinary plenary debate on Tuesday. MEPs also stress the urgent need for reforms to ensure that the EU lives up to its citizens' expectations."
The Parliament called on the UK to activate Article 50 of the Treaty on European Union so as to allow withdrawal negotiations to start as soon as possible, something which has been rejected David Cameron and his cabinet.
And it said the UK's EU Council presidency in 2017 should be cancelled to prevent it "jeopardising the management of the day-to-day business of the Union."
Mr Smith received an unprecedented and rapturous standing ovation in the chamber as he expressed his desire to continue Scotland's membership of the EU.
He said: "I represent Scotland within this house and where I'm proudly Scottish, I'm also proudly European.
"I want my country to be internationalist, cooperative, ecological, fair, European – and the people of Scotland along with the people of Northern Ireland and the people of London and lots and lots of people in Wales and England also voted to remain within our family of nations.  I demand that that status and that esprit européen be respected.
"Colleagues, there are a lot of things to be negotiated and we will need cool heads and warm hearts, but please remember this: Scotland did not let you down.  Please, I beg you, cher colleagues, do not let Scotland down now."
It followed Mr Farage telling the session that "the little people" had rejected "big politics" in order "to get their country back".
He said the UK now offered "a beacon of hope" across Europe for other countries that wanted to leave the EU.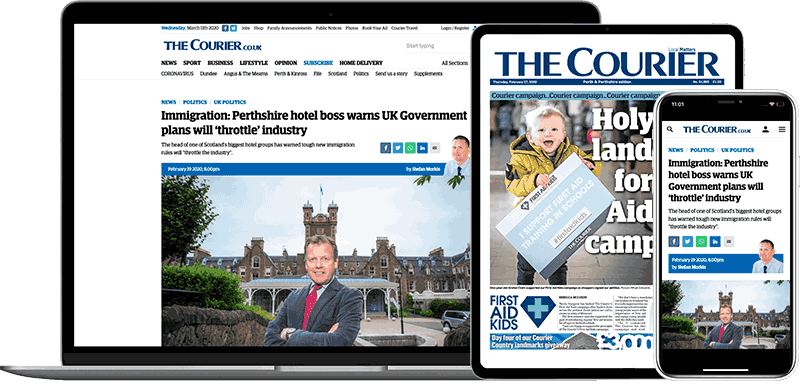 Help support quality local journalism … become a digital subscriber to The Courier
For as little as £5.99 a month you can access all of our content, including Premium articles.
Subscribe