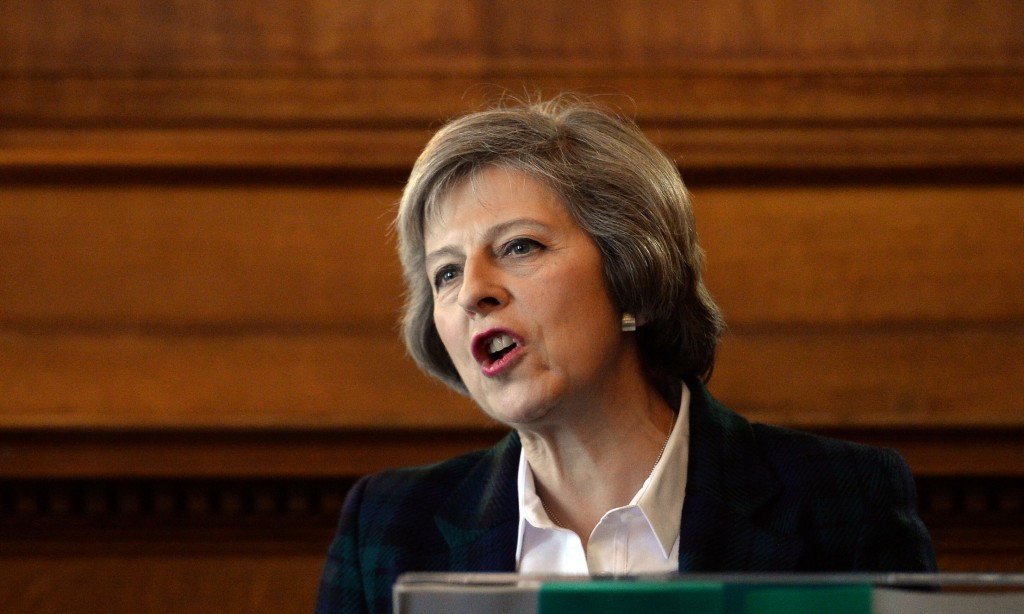 Ruth Davidson has backed Theresa May to be Prime Minister, saying she is the one to stand up to Nicola Sturgeon.
The Scottish Conservatives leader confirmed this morning she would support Mrs May in the Home Secretary's Conservative leadership showdown with Brexiteer Andrea Leadsom.
Ms Davidson said Ms Sturgeon has wasted no time in trying to exploit the Leave vote to break up the UK, adding the Maidenhead MP is "best placed to navigate the stormy waters ahead".
She said the country needed a Prime Minister that can "go toe to toe with Nicola Sturgeon" as well as one who can go "eyeball to eyeball with Angela Merkel, and not blink" during tough EU negotiations.
"It is important that the new Prime Minister is alive to the threats to our union that the SNP will try to engineer," she wrote in the Daily Telegraph.
"And it is no surprise that those in leadership positions in the Conservative party in Scotland – myself in Holyrood, Annabel Goldie in the House of Lords, David Mundell in the Commons and our MEP Ian Duncan – are all agreed that the person most able to protect Scotland's place in the United Kingdom is Theresa May."
Click image below for more info on our special Brexit discussion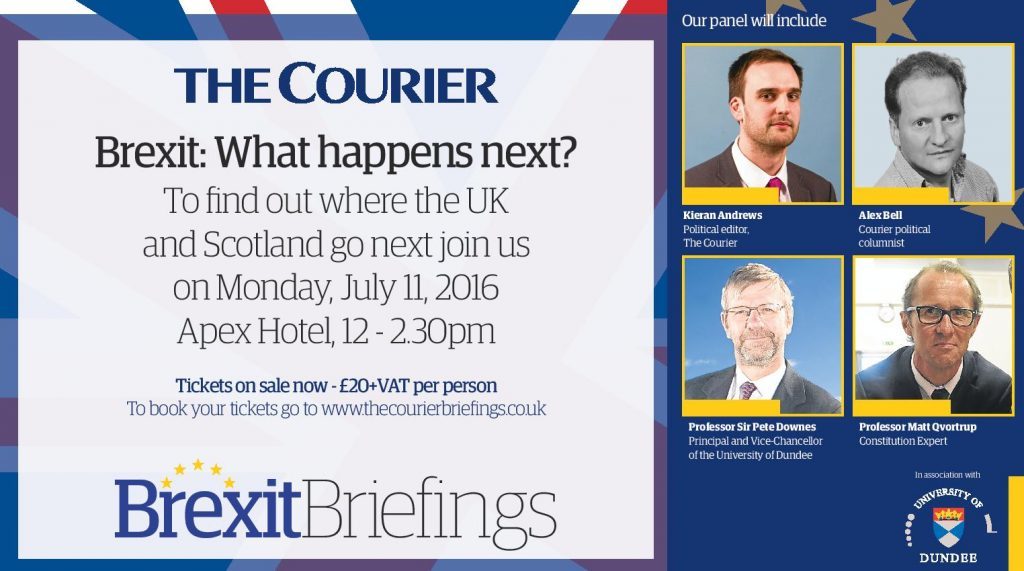 Ms Davidson has been a long-time admirer of work and pensions secretary Stephen Crabb, who she has described as her "political soulmate".
But she stopped short of backing Mr Crabb, who stepped down from the race after the first round of the ballot, saying she wanted to wait to see who MPs chose before revealing who she would support.
Ms May, who was in the Remain camp during the EU referendum, has the overwhelming support of Tory MPs, but it is up to the party's 150,000 members to pick one of the final two.
The new leader is expected to be unveiled on September 9.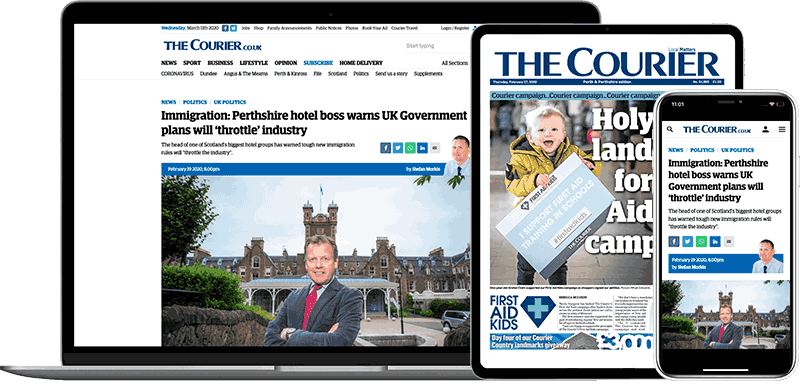 Help support quality local journalism … become a digital subscriber to The Courier
For as little as £5.99 a month you can access all of our content, including Premium articles.
Subscribe