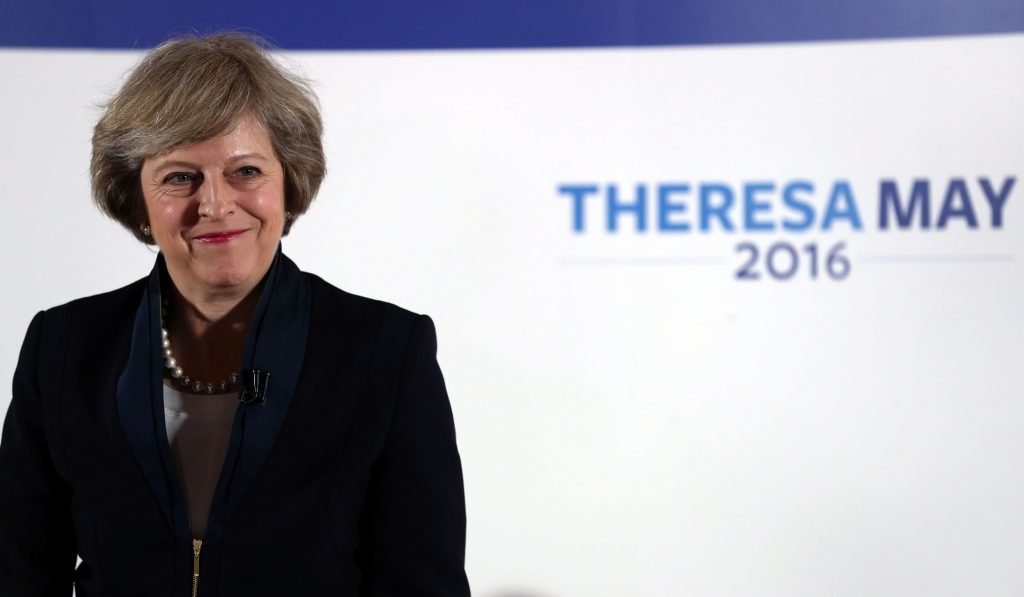 Theresa May will take over as the UK's Prime Minister this week after Andrea Leadsom quit the Tory leadership race.
Leadsom had been heavily criticised for allegedly saying she would be a better PM as she was a mother.
May will become the UK's second female Prime Minister after David Cameron said he would offer his resignation to the Queen.
Michael Gove and Stephen Crabb had already been ruled out of the leadership race after failing to secure enough support from fellow MPs.
Conservative party members were due to vote on the future leader, with Leadsom and May the final two contenders.
However, Leadsom's dramatic decision to quit left it as a one horse race.
The Prime Minister said he was "delighted" that the Home Secretary would succeed him in Downing Street and he will go to the Palace to offer his resignation to the Queen on Wednesday afternoon.
Mr Cameron will chair his last Cabinet meeting on Tuesday morning and appear in the Commons for the final time as premier when he takes to the Despatch Box for Prime Minister's Questions at noon on Wednesday.
Speaking in Downing Street, Mr Cameron hailed his successor as "strong and competent".
He said: "We're not going to have a prolonged Conservative leadership election campaign.
"I think Andrea Leadsom has made absolutely the right decision to stand aside and it's clear Theresa May has the overwhelming support of the Conservative parliamentary party.
"I'm also delighted that Theresa May will be the next prime minister – she is strong, she is competent, she is more than able to provide the leadership that our country is going to need in the years ahead and she will have my full support.
"Obviously with these changes we now don't need to have a prolonged period of transition and so tomorrow I will chair my last Cabinet meeting, on Wednesday I will attend the House of Commons for Prime Minister's Questions, and then after that I expect to go to the Palace and offer my resignation.
"So we will have a new prime minister in that building behind me by Wednesday evening."