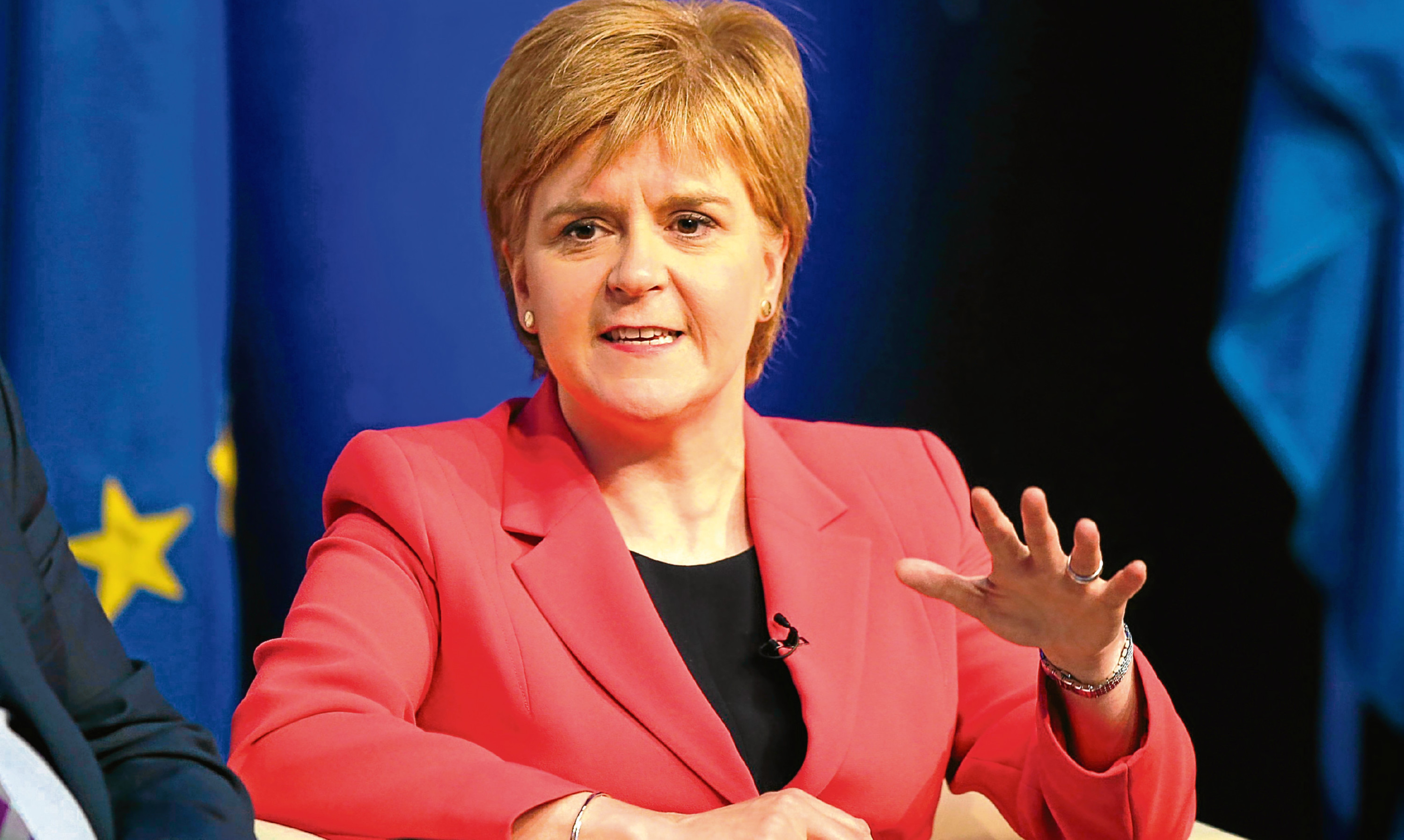 Nicola Sturgeon has suggested she does not need to wait until opinion polls show clear majority support for independence before calling a second vote.
The First Minister marked the two-year anniversary of the referendum in an article declaring that the case for full self-governance in Scotland "transcends Brexit, oil and the economy".
She said that support for independence is "far higher" than it was before the start of the 2014 campaign, in remarks that appear to challenge previous thinking from SNP strategists that indyref2 would only be called if "sustained" polling showed support close to 60%.
Writing in the Sunday Herald, Ms Sturgeon said much has been made of the perceived lack of a "Brexit bounce" in support for independence.
But she added: "The fact is that every poll on the issue since June 23 has shown support for independence ahead of where it was in September 2014 – and around half have shown an outright majority for independence – and that is before the real impact of Brexit has been felt.
"But more fundamentally, what many observers fail to acknowledge, or even realise, is that what I would term baseline support for independence – now consistently polling in the high 40s and above – is far higher than it was when we began the 2014 referendum campaign."
This weekend her predecessor Alex Salmond said he was prepared to call a referendum in 2012 with 27% support for independence, adding that he did not think Ms Sturgeon would "too concerned" about going into a campaign with backing at 48%.
A Panelbase poll for the Sunday Times puts support for independence at 48%, which is down four percentage points on June. It is three points up on the 2014 result.
The anniversary is being marked by nationalists and unionists across the weekend.
Mr Salmond will be among the speakers at a pro-independence rally in Glasgow this afternoon.
Scottish Conservative activists are running street stalls in different parts of the country to campaign against a re-run of the vote.
Its leader Ruth Davidson, writing in the Sunday Herald, said: "I don't want to go back to the divisive campaign we finished two years ago today.
"Rather, I want us to go forward together, building on the history we have written together, to create a new Union that suits us all."