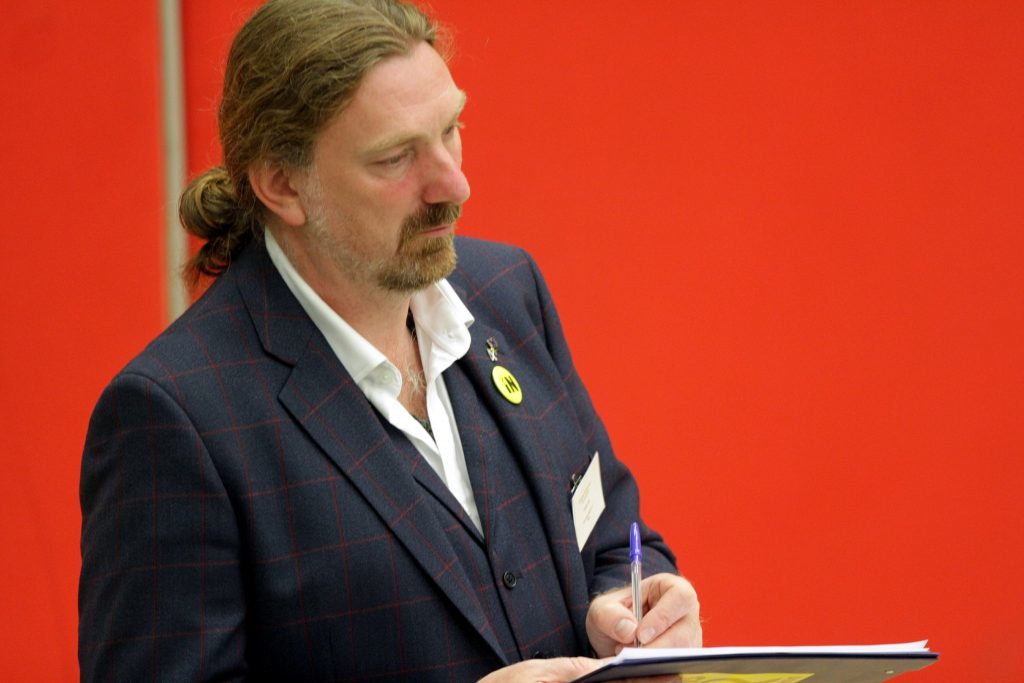 Nicola Sturgeon has backed a Dundee MP detained by police over financial dealings to remain in the SNP.
Chris Law was held by police on Wednesday and questioned over matters involving the accounts of Spirit of Independence organisation, which he founded as a campaign vehicle ahead of the 2014 referendum.
Mr Law was a familiar sight on the independence campaign tail in 2014 as he toured the country in a modified Green Goddess fire engine to reach voters.
The First Minister said: "Chris, as I understand it, yesterday attended the police station.
"He provided information to the police relating to a matter they are investigating and he has agreed to provide him with further information.
"He hasn't been charged with any offence and he is confident that he will be able to resolve this matter and hopefully do so quickly.
"So now we have to let that process take its course."
Mr Law is the third SNP MP to have officers investigate their finances. Fife-born Natalie McGarry was charged on Tuesday with offences including embezzlement of funds, breach of trust and an offence under the Scottish Independence Referendum Act 2013.
She resigned the Nationalist whip when the allegations, relating to her role in the Women for Independence campaign group, first emerged last year.
Edinburgh West MP Michelle Thomson is also suspended from the party as police investigate property deals conducted by her solicitor, who has been struck off for misconduct.
But Ms Sturgeon backed Mr Law to stay in place, despite the precedent set by his former party colleagues in the House of Commons.
The SNP leader said: "Michelle and Natalie took the decision to resign the whip.
"Chris's position is that he is of the view and he is confident of the view that when he provides the further information to the police, that he has agreed to do so, then he will resolve the matter so I think that process should be allowed to take its course."
The latest investigation was raised during First Minister's Questions by Scottish Conservative Murdo Fraser.
The Perthshire-based MSP asked Ms Sturgeon: "Given the number of the First Minister's Westminster colleagues now helping the police with their enquiries, is the First Minister confident that Police Scotland have the resources to deal with this upsurge in their workload?"
She responded: "As the member is aware we have committed to real terms protection of the police revenue budget, which over this parliament will ensure it has an additional £100m to spend.
"I think that is a particular achievement when you consider that since 2010 the Conservative Government in London has cut our budget by 5% in real terms."
A police spokesman said: "A 46-year-old man was detained and has been released pending further inquiries.
"Investigations are continuing."
A source close to Mr Law said: "Chris attended the police station on Wednesday morning and provided information in relation to a matter under investigation.
"He has agreed to provide the police with further information and is confident the matter will be resolved."
It is understood he will hand over evidence to officers over the coming days and weeks.