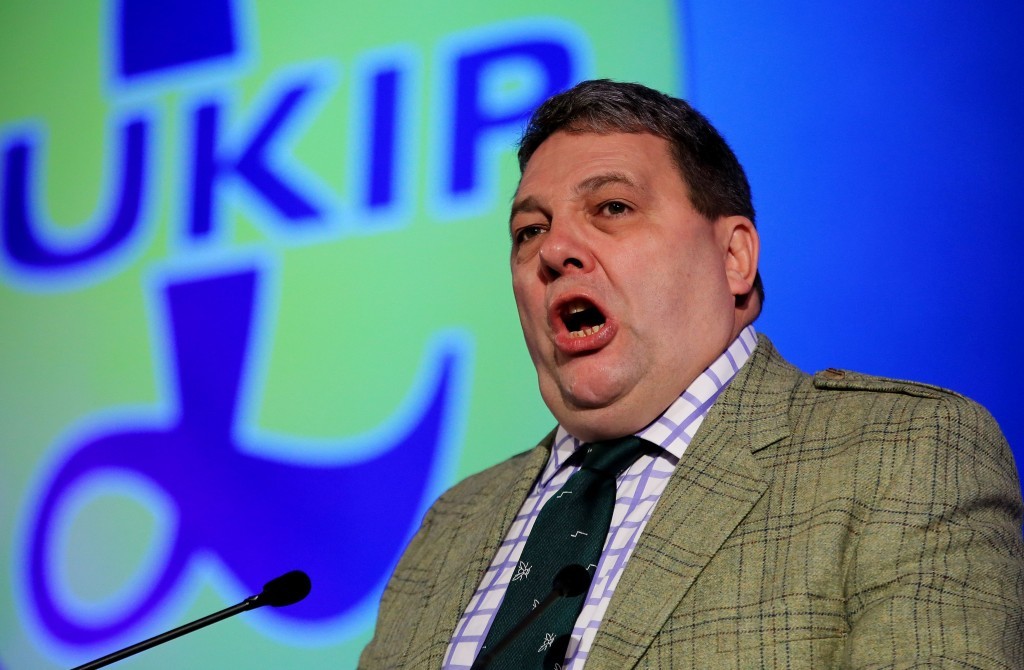 UKIP's David Coburn is poised to enter the race to lead the party.
The Fife-based MEP, who heads up the party's Scotland operation, said he would "do my best" if colleagues backed him.
He told Good Morning Scotland: "I keep saying it is country, party and self last.
"It is ideas that count, not individuals. What we are looking for is an agenda for the future, we are publishing it now and that is how we are moving forward.
"Can I lead the party? Well, if I were asked by colleagues then of course I would do my best.
"But the thing is it is not about who is governing, it is to do with getting a group of people together, a collegiate group of people, who are going to run the thing."
UKIP is in turmoil after Nigel Farage's successor Diane James quit the job after just 18 days.
The favourite to replace her, Steven Woolfe, was then hospitalised following an altercation with fellow MEPs.
Mr Woolfe left the party yesterday saying UKIP was ungovernable and in a "death spiral of their own making".