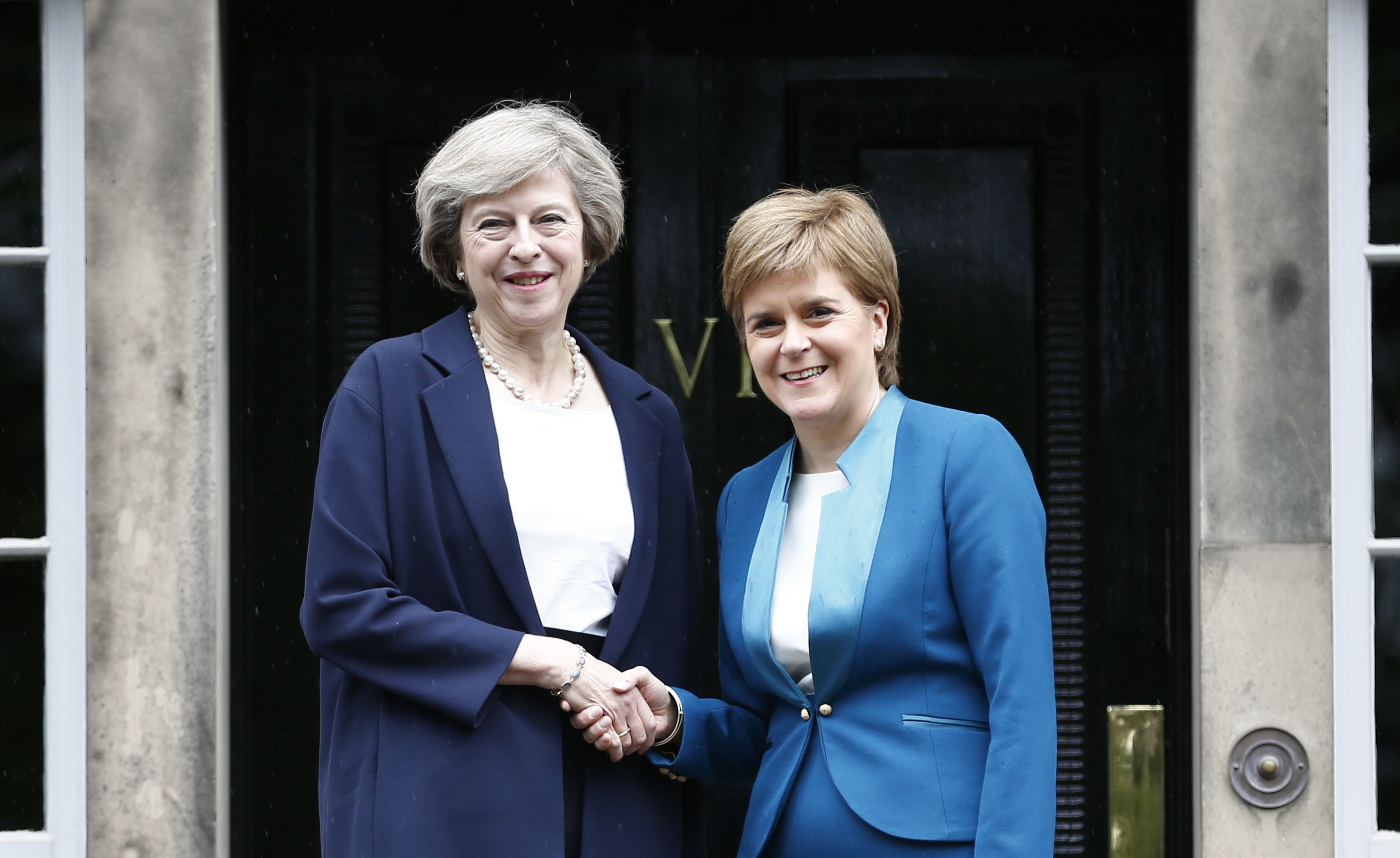 Nicola Sturgeon will be offered a direct line into the UK Government's Brexit strategy by Thresea May.
The Prime Minister claims the new forum, chaired by Brexit Secretary David Davis, will allow the leaders of Scottish, Welsh and Northern Irish governments help shape the deal to quit Europe.
It comes as First Minister Ms Sturgeon backed her Welsh counterpart Carwyn Jones, saying it would "not be acceptable for the devolved administrations to simply be consulted on UK Government plans" ahead of crunch talks to be held on Monday.
Ms May said: "The country is facing a negotiation of tremendous importance and it is imperative that the devolved administrations play their part in making it work.
"The new forum I am offering will be the chance for them all to put forward their proposals on how to seize the opportunities presented by Brexit and deliver the democratic decision expressed by the people of the UK."
If the PM's offer is accepted, a new sub-committee of the Joint Ministerial Committee, which pulls together the UK's four administrations, will be established and attended by nominees put forward by devolved governments.
Ms May will offer a first meeting by the end of November and at least one more by Christmas as negotiations progress before Article 50 , the formal mechanism for leaving the EU, is triggered by the end of March.
She is also is expected to say that no final strategy decisions have been taken and that how the UK leaves the EU will not boil down to a binary choice.
In a letter to the Conservative leader ahead of the meeting, SNP boss Ms Sturgeon called for the UK Government to produce a clearly mapped out programme of involvement, supported by a detailed timeline, to ensure that a negotiating position is agreed that reflects different views across the country.
She backed Mr Jones, a Labour politician, in arguing for the planned negotiating package to be subject to a vote in all four of the United Kingdom's parliaments and assemblies and demanded Article 50is not triggered until there is an agreed UK approach.
Ms Sturgeon wrote: "It will not be acceptable for the devolved administrations to simply be consulted on UK Government plans. We must have meaningful input into the decision making structure and the formation of negotiating positions."