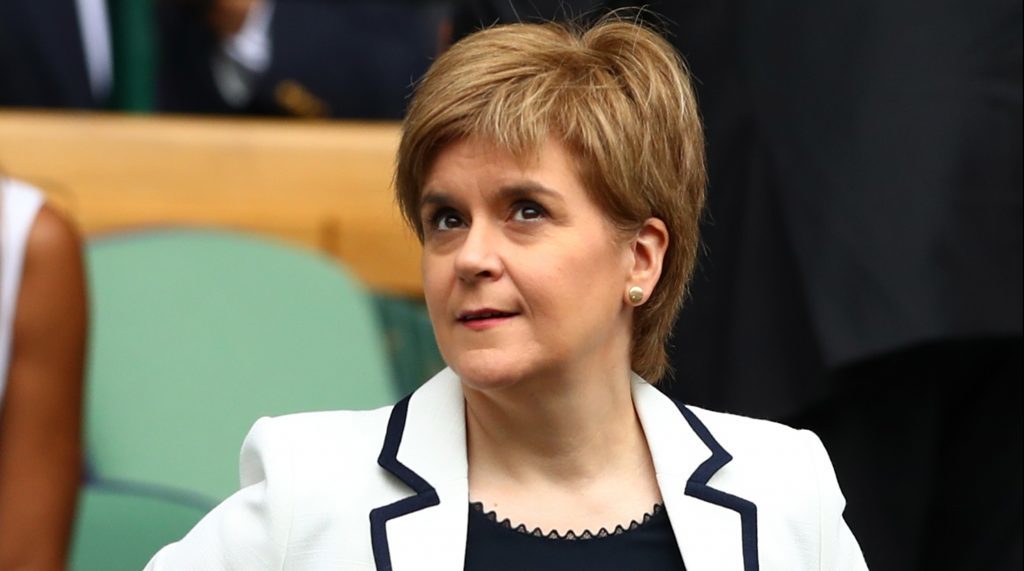 Nicola Sturgeon has congratulated Donald Trump on his triumph – but called on him to reach out to the victims of his election campaign.
The First Minister, who broke political convention to back Hillary Clinton in the US Presidential election, revealed her disappointment in this morning's result.
She has also faced calls from her pro-independence partners in Holyrood to tell "racist, sexist bully" Mr Trump, who has significant business interests in Scotland, that he is not welcome here.
The SNP leader said: "While this is not the outcome I hoped for, it is the verdict of the American people and we must respect it. I congratulate president-elect Trump on winning the election.
"We value our relationship with the United States and its people.
"The ties that bind Scotland and the US – of family, culture and business – are deep and longstanding and they will always endure.
"It is normal in any election for those on the losing side to be feel disappointment, but today, many in America and across the world, will also feel a real sense of anxiety.
"I hope the president-elect will take the opportunity to reach out to those who felt marginalized by his campaign and make clear – in deeds as well as words – that he will be a president for everyone in modern, multicultural America."
My comment on #USElection – 'today is a moment for all of us who believe in tolerance and diversity to speak up for the values we hold dear' https://t.co/OkihVnuBp6

— Nicola Sturgeon (@NicolaSturgeon) November 9, 2016
Ms Sturgeon said she was "personally disappointed" that Mrs Clinton would not be the first female US president, but said her candidacy "represented a major step forward for women in America and across the world".
In a thinly-veiled swipe at the tone of Mr Trump's campaign, she called on people all over the world who believe in tolerance and diversity to "speak up loudly and clearly for the values we hold dear".
Other political leaders have reacted to the billionaire property tycoon's surprise victory.
Scottish Conservative leader Ruth Davidson said it was not the result she wanted "but we now have to hope that President Trump turns out to be a different man to candidate Trump".
She added: "Mr Trump tapped into the disaffection we are seeing across the world right now due to economic uncertainty. That's not something we can ignore."
"Those of us who believe open, western values are the best way to provide economic security for people now have to redouble our efforts to show they deliver for people."
Cannot believe my eyes – what a dismal desperate day

— Kezia Dugdale (@kezdugdale) November 9, 2016
Kezia Dugdale, the Scottish Labour leader, who actively campaigned for Mrs Clinton in the US, said she felt "great sadness" at the result.
"While we must all respect the result of this democratic contest, today is a dark day for those of us who believe in compassion, tolerance and equality," she said.
"Donald Trump was responsible for a hate-filled campaign that was dominated by lies, misogyny and racism.
"As president-elect, he now has a responsibility to America and the world to heal the deep divisions he has caused."
WATCH: @patrickharvie says the #Trump win is "profoundly depressing" #USElection2016 pic.twitter.com/YBVXPcyYj8

— Alan Smith (@Political_AlanS) November 9, 2016
Patrick Harvie, the co-convener of the Scottish Greens, called on Ms Sturgeon to follow up on last year's decision to strip Mr Trump of Global Scot ambassador status and snub him on future visits to Scotland.
"Although Nicola Sturgeon has said the ties between Scotland and the US will endure, she must be clear that a racist, sexist bully is not welcome in Scotland even if he is US President," he said.
Willie Rennie, the leader of the Scottish Liberal Democrats, said:"We will need to use the special relationship we have with America to influence Mr Trump and to stand up for the different minorities in his country who will wake up today more fearful than they have for decades."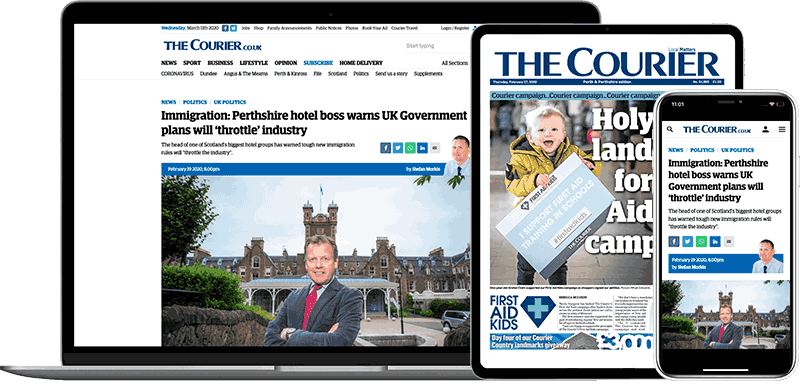 Help support quality local journalism … become a digital subscriber to The Courier
For as little as £5.99 a month you can access all of our content, including Premium articles.
Subscribe